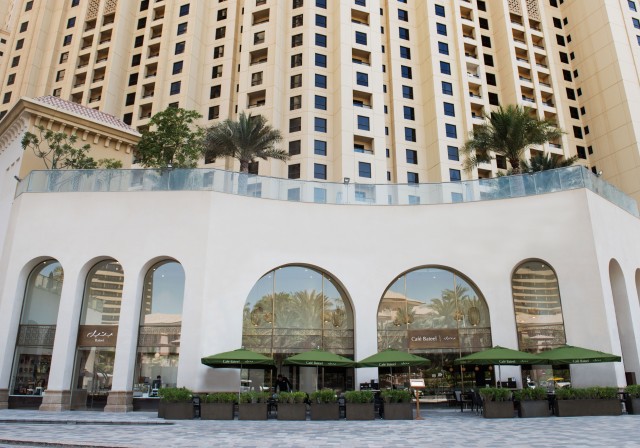 Bateel will double in size in the next 18 months says its General Manager in an exclusive interview. 
How do you see the industry performing in the region?
The industry in the region is holding its breath. I think it is fair to say that the next 12 to 18 months might be quiet testing for some of the brands. That said, I think we are well positioned; we are healthy at the moment and it creates an opportunity for us. Our business performance is strong; all our KPIs are good. So, while we are cautious, in fact, it presents opportunities.
What kind of challenges do you expect for the next year?
I think there will be economic challenges that we can't avoid. We have increased competition, people coming into the market. I wouldn't say it is saturated by any means, but from a restraint perspective there are probably 98 percent of the world's brands here, so we need to up our game. We need to carry on innovating, which is one of our pillars, one of our values. I don't really worry about the competition too much, because if you have a look at what is there, [it] means we are not innovating ourselves. We focus on our own game, which is to give an exceptional experience every time.
The UAE is introducing taxes on F&B outlets. How do you think this is going to affect your business?
I think that Bateel is well positioned because it can be treated as an everyday brand and appeals to everyday guests. If you are in any doubt, [take] a look at our DIFC branch: we are the busiest, people join us every day. But they also join us to celebrate, on occasions or adjunct with any other activity, so it won't affect us. People will carry on eating out; in fact, there is a massive increase in eating out compared to eating at home, particularly in the UAE where we are well positioned.
What are the opportunities you mentioned earlier?
For Bateel, the main opportunity is and has always been to evolve and to diversify what we do. Bateel started in 1990 as an organic date farm We are vertically owned; we have grown since then. We took a date and made it gourmet and I suppose, in reality, the same has happened in the café business. Particularly in Bateel, we took core staple diets that do exceptionally well. I think food is our hero. Everything we do on the menu gives the brand consistency, but also an exceptional gourmet standard that no one else can match in the region.
What kind of an edge do you get in the market, being a local brand?
The purpose of the café is to really resonate and demonstrate a GCC brand that is doing well and can export. That is something we should be proud of. [It is] also [something] the GCC locals should be proud of. It is not just the local residents, it resonates with the expats as well because of the diversity and variety on the menu, but certainly the GCC [should] see it as something [to] be proud of.
How do you reflect the GCC identity in your product?
The reality is that our brand is about Mediterranean fare, but the curation is by Bateel, so [we promote] the Arabic heritage. It is interesting that a third of our net income comes from kahwa, which gives us a real competitive edge. If you look at the design and the DNA of our business, our Tiramissu is made out of date, we have date bread, our graphics are Arabic… It is about a very subtle impression that is left on the guests' minds and we will expand outside the GCC. We need to maintain this Arabic heritage because that is the whole context of the brand.
So where are you planning to expand?
Now we have 17 cafes at the minute; we will double our size within the next 18 months. I can't think of many café brands that are going to do that. First of all, we will be going to Kuwait in the early part of next year, [as well as] Qatar and Oman. We've got massive headroom in Saudi Arabia – it is a market that we really haven't pushed that [hard] on, so – fingers crossed – we will be opening our next café in Riyadh before the year's end.
Do you have plans to expand beyond the GCC?
Yes we do. I think it is natural to ripple outwards. That keeps us competitive and keeps the cash flow [going]. That said, we are looking further to London, the Far East, and perhaps Turkey and the more peripheral regions as well.
What makes you take this decision while all predictions suggest that 2016 is going to be a difficult year?
One of the key advantages is the vertical ownership: from the date farm to the food commissary, to the production, the warehouse, the café and the boutique, we are in charge of our own destiny. I don't think that it is any secret that L Capital (LVMH's private equity arm) came on board; that gave us the potential to make hay when the sun isn't shining for a lot of the brands. In fact, it gives us an advantage in that we can get better deals, we can exploit them while everybody else is suffering. We are not afraid of the future.
How did life change since the stake purchase?
From what I've seen, life hasn't changed at all. They are silent partners; they are a minority. They see something in us, they believe in us, but no one believes in ourselves more than we do and nothing has changed. The plan was always the same, the whole stake of L Capital is to tap into their expertise because they are in the Far East; they are in India; they are in London.
How was your performance in the past year?
We had an exceptional year. We have just opened three cafés in the past four months [and] that will accelerate over next year. What was probably most encouraging is our like-for-like performance. I know the market trends out there. We've exceeded last year's double digits, while most of our competitors are 20 percent down – I don't want to sound conceited about that; we need to be very careful, but I think if you look after the guests and exceed their expectations on each and every occasion, they'll keep coming back and they know what they're getting.
Talking about expansions, what took you so long to get into the Saudi market and why did you start your café business in Dubai?
Even though we started in Saudi, the Dubai base happened early on. In terms of demographics, it was perceived as a more mature market. There are challenges in Saudi Arabia with respect to Saudization, which we are embracing now; we do realize that Saudi is a very strong potential market for us. What you've seen happen in the UAE, will happen in Saudi.
This interview was first published by Saneou Al Hadath, a TRENDS sister website.