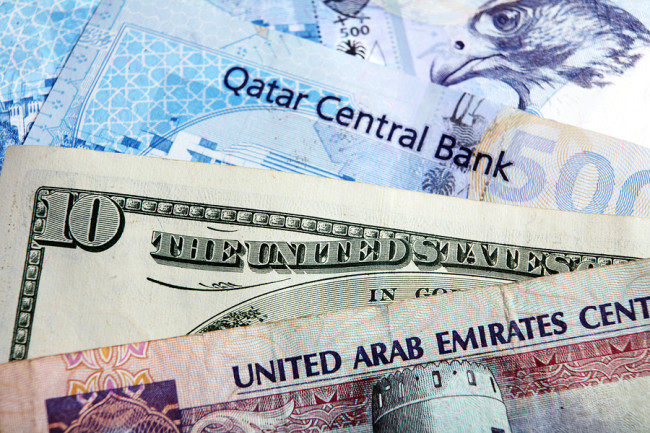 Despite fears of inflation and rising labor costs, the UAE continues on a sustained economic growth trajectory, says chief economist of Crédit Agricole Private Banking.
The latest report, Macro Comment – Eastern Promises: MENA Update, noted that the UAE continues to grow in comparison to the rest of GCC and wider MENA region.
"It is interesting to note that the UAE has again achieved another new record, with the October 2014 PMI touching new highs. UAE output, new business, purchases and employment advanced at a brisk pace in October, and thus contributed towards this sustained growth data.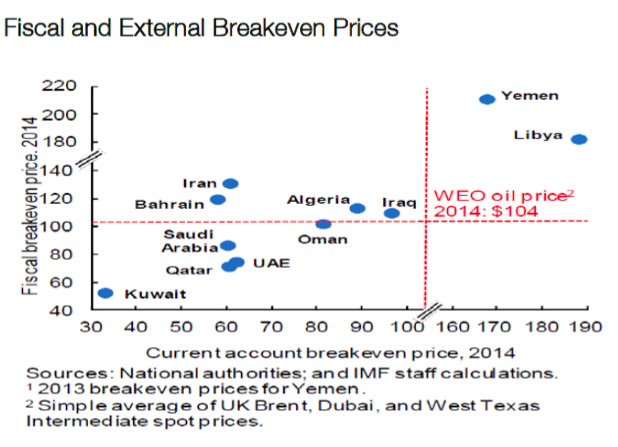 In this context, it is important to note that growth may soon top out, whereas the inflation peak will come later as both labor costs and purchases prices rose", said Dr Paul Wetterwald, Chief Economist, Crédit Agricole Private Banking.
Dr Wetterwald says: "On the other hand, there is a slight retreat in the October PMI for the non-oil private sector economy of the region's biggest market, Saudi Arabia. This lower number was largely impacted by output, and domestic and foreign new orders. While employment and wages rose in the kingdom, increase in input and output prices were signaled."
In the UAE, the October PMI rebounded sharply from its September level (to 61.2 from 57.6), reaching a new record high. This should temporarily comfort the upward trend witnessed in CPI indices (+2.9% year-on-year in the UAE in September, +4.2% in Dubai).
Meanwhile in Saudi Arabia, the October headline PMI (non-oil private sector economy) retreated to 59.8 (September was at 61.8). With a lower PMI mark staying above 50, it still means economic expansion but at a slower pace. For the time being, inflation as measured by the CPI stabilized at +2.8% year-on-year in September.
On its side, Egypt's PMI succeeded in staying above the contraction/expansion line for the third month in a row. However, the index receded to 51 (from 52.4 in September). Output, new orders, new export orders, and employment all recorded expansion. Input costs and output prices rose at a moderate pace during the month. The cascading effects of the subsidy cuts have continued to contaminate the CPI index, as the October figure accelerated to +11.8% year-on-year (from +11.1% in September).
Once more, Lebanon singled out in terms of PMI data, as the October figure remained in the contraction zone for sixteen months in a row. Truth be said, the pace of deterioration slowed down somewhat as illustrated by the index climbing up to 48. 8 (from 47.6 in September). However, output levels, new business, export sales, and backlogs, all fell. On a brighter side, employment rose marginally, whereas buying levels followed the same path. Input costs including staff costs were reported as increasing, while output prices fell.
The recent years proved to be an encouraging time for a number of countries in the MENA region, which are now among the world's fastest growing economies. However, with respect to energy exporting countries, one has to recall that after the growth revival ignited by the oil price increase of 2010-2011, public spending added to the growth momentum. This government support has to rely on firm oil prices, if one does not want to endanger the fiscal and/or external equilibriums. In this context, the IMF has updated breakeven prices, as displayed in the graph above.
The UAE, Kuwait and Qatar are the only countries able to balance their public budget at the current oil price. As a reminder, the recent oil prices evolution is shown in the graph below.
Dr Wetterwald concludes: "If the oil price remains depressed, MENA economic growth and inflation could level off, with some lag though. Consumer prices not spiraling up are all the more likely that food prices have trended lower since last March. That being said MENA sovereign credit ratings are now at levels comparing favorably with mature economies.
"From a longer and more structural perspective, demographics will support potential growth. Remember that the Middle East has 30 per cent of its population between the ages 15 and 29. This represents 100 million youth and the highest proportion of youth to adults in the region's history. The challenge is to get jobs for these people and thereby to transform potential growth into real GDP increase."