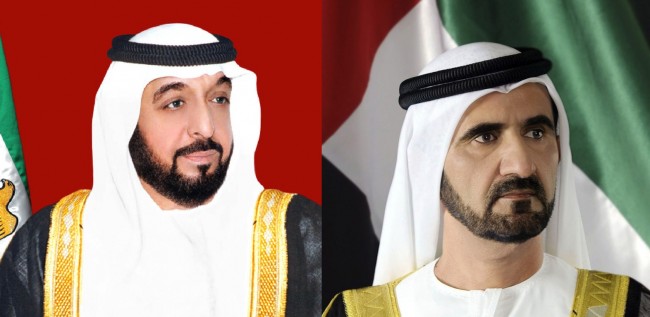 The UAE government is the most efficient administration, including the strongest decision-making and the lightest bureaucracy, in the world in 2014, according to Swiss-based International Institute for Management Development (IMD).
Its World Competitiveness Yearbook 2014, which was released this week, also ranks the UAE as number one globally for low government debts, effective corporate boards and the quality of air transport. The IMD report is based on more than 330 sub-indices on statistical indicators and questionnaire data.
The UAE ranks number two in the world on four sub-indices: strong trade balance, budget surplus, ease of doing business and labor force growth. It ranks number three on measures of the current account balance, transparency and stock markets.
His Highness Sheikh Mohammed bin Rashid Al Maktoum, Vice-President and Prime Minister of the UAE and Ruler of Dubai, expresses his happiness in a personal message sent to government employees. "The title of 'The Most Efficient Government in the World' was earned by the commitment and dedication of every member of the UAE government team. We are truly transforming public service in the UAE and here is the proof. We have shown what can be achieved on the world stage by a small nation with big ideas," he says in the note, as reported by the UAE's official news agency, WAM.
The IMD report is a worldwide reference point for the competitiveness of nations. It covers 60 countries and analyzes how well each economy manages its resources in order to generate prosperity for people.
On the headline measure of global competitiveness, the UAE retains its number eight position in the world, above Denmark and Norway.
Sheikh Mohammed also urges government employees to sustain their on-going drive to improve the quality of government service, cautioning against complacency:
"Let us never forget: competitiveness is a race with no finish line. We must never stop improving: even as number one, we have a duty to do better tomorrow and every day. Because, this is also a race with the richest of prizes: a government that delivers happiness and prosperity to all of the people of UAE."