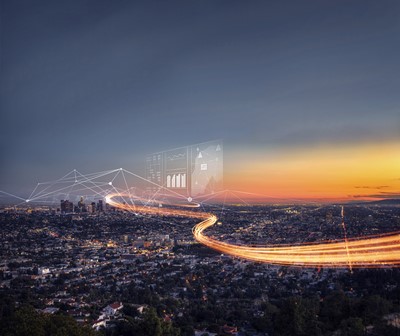 The factory of tomorrow will be faster, more flexible and more intelligent thanks to the merging of the real and the virtual world. Car production is a good example of how manufacturing will evolve in the future. Starting with the design, the engineers will use state-of-the-art industry software allowing the implementation of all construction tasks, including 3D modeling. Integrated simulation solutions allow the product to be improved as early as the development stage. The tool of the future is the digital twin, a virtual image that permits testing of the entire object's combined parts together.
The complete assembly line can be designed virtually in order to best plan the production. PLM software (information management) allows the designs of various mechanical engineers to be simulated and fine-tuned. Production engineering is becoming increasingly efficient. The entire plant structure can be easily generated virtually, diminishing time, cost and labor, through holistic engineering. German conglomerate Siemens has mastered in this art and its PLM software specialized in 3D & 2D domains.
Planning and production go hand in hand, work and process now work parallel to each other with an effective quicker time to market. The suppliers are also part of the network. The plant's digital twin provides them with all the information relevant to production.
Now, different car models are assembled in one single production line, making it more flexible and allowing individualization to meet all of the customer's wishes, and maximizing productivity. The system's intelligence now enables it to detect faults in the plant preemptively. Through the smooth integration of information and automation technologies, the linked industrial production of the future is already within grasp. Watch the video to find out more.