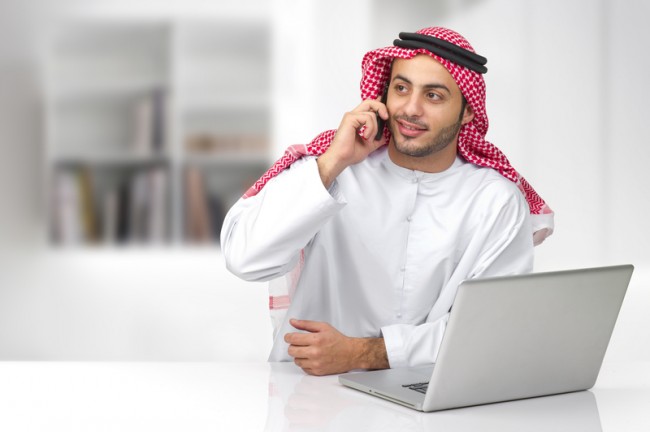 Arab world's biggest challenge also represents the region's greatest opportunity – it's youth, says World Economic Forum in its latest study.
With more than half of its population under 25 years old and the world's highest regional youth unemployment rate, the Middle East and North Africa region stands at a critical juncture, says the report titled, 'Rethinking Arab Employment'. This youthful populace can turn into either a "youth dividend" or a "youth liability", contingent upon the region's ability to create an enabling environment in which young people's aspirations can be fulfilled, it says.
Solutions to date show little progress in confronting the challenge of youth unemployment in a structural manner, in spite of existing financial means.
Despite the widely acknowledged importance of the challenge and many efforts underway, little progress has been made to effectively address youth unemployment. "Persisting high youth unemployment rates in Gulf Cooperation Council (GCC) countries – Bahrain, Kuwait, Oman, Qatar, Saudi Arabia and the United Arab Emirates – clearly demonstrate that effectively addressing youth employment requires more than budgetary capacity and economic growth", says the WEF report.
Possible explanations of limited progress are a lack of common understanding of the problem or a perception that risks associated with comprehensive solutions are too high.
Stakeholders tend to view the issue of youth unemployment from varying angles based upon their assumptions about the root cause of the problem. Shaped by these assumptions, policies often tackle the issue in a selective manner, without fundamentally confronting the status quo.
With this in mind, the first phase of the World Economic Forum's New Vision for Arab Employment initiative engaged leaders from business, government, civil society and academia to develop a holistic analysis of the employment system in Arab resource-endowed economies, with specific emphasis on GCC countries. This approach sought to create a shared understanding of the structural reasons for youth unemployment, while raising awareness of future pressures to the current system were it to be continued, as well as the potential consequences of interventions.
Youth unemployment is a complex structural problem, driven by deep-rooted social and economic behaviors. An integrated, holistic approach helps identify the structural and interrelated reasons for youth unemployment and the vulnerabilities of the current employment model.
The analysis explored stakeholders' different perceptions of the challenge of youth unemployment and integrated them into a framework that provides a "big picture" of the employment system in GCC countries. The current employment system fulfills two specific purposes: securing social stability, through the social contract established between the state and its citizens; and ensuring economic prosperity, through an economic contract, which represents the relationship between non-national workers and their host country. The result of the current employment system is that the private and public labor markets are disconnected from each other, with high barriers for national young people to be productively employed in the private sector. This disconnect has roots in the massive demand for non-national labor after the oil boom, coupled with a pervasive protective attitude by governments towards their own citizens.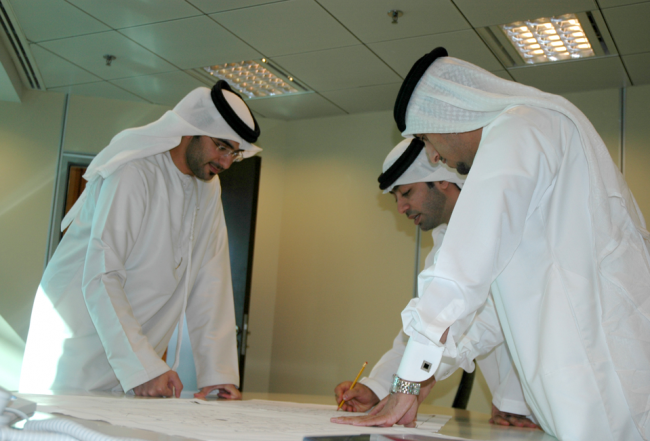 The foundations of the social contract need to be modified so that national workers become integrated into the private sector if both purposes – social stability and economic prosperity – are to be sustained over the long term.
Systemic solutions include improved frameworks for young people's independence, creativity, motivation and responsibility, as well as a regulatory framework that harmonizes the attractiveness of non-national and national workers, creates opportunities for trust-building between both workforces, and increases the attractiveness of the private sector for young nationals when compared with the public sector.
The implementation of systemic solutions, which require rebuilding the employment system, involves risks but creates a more sustainable system.
Perpetuating the current employment system implies exposure to current pressures, such as budgetary and public productivity constraints, as well as to potential future pressures, such as declining oil and gas prices, political pressures, rising tensions between national and non-national workforces, stagnant low productivity in the private sector, and a lack of non-national labor supply.
An employment system that is more reliant on the productivity of its own national workforce, with its foundation therefore being in the hands of national decision-makers, would be one in which social stability and economic prosperity are appreciably more sustainable.
Hence, tackling the challenge on a structural level today, now that wealth and economic growth allow it, opens the way to seize long-term opportunities and makes the system more sustainable over the long run. While this approach might incur short-term costs, it prevents decision- makers from reaching a stage at which the solution space could be significantly constrained due to potential pressures, concludes the statement from World Economic Forum.