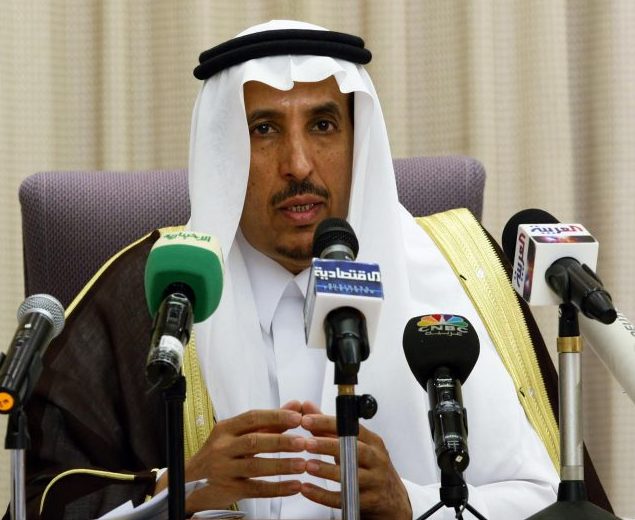 Q: The Saudi Vision 2030 has been talked about a lot. It is expected to yield many positive results in the coming years. How do you see it and how was it received by the Saudi people and the economic entities? What would it add to the Kingdom?
A: The economic weight of the kingdom made it necessary to have a clear vision to continue the previous five years' plans. The Saudi Vision [2030] will help the Kingdom achieve a lot of development in the forthcoming years. It will bring many benefits to the Saudi economy, which was and is still in a good position on the world map. The robust nature of the economy is because of the rich reserves of natural resources and the investments made by the authorities, both inside the Kingdom and outside it. This vision is very strong and we are expecting good results from it. We will draw up a general framework in the next few years and I think we will achieve great outcomes soon.
Q: Many have considered the drop of oil prices in a positive light, because it pushed the Kingdom to diversify its economy and motivated it to stop depending on oil as the main and only resource. What do you think of this?
A: This issue of diversification is very important and it has many good results coming up. A strong economy is one that can deal with all of the changes that are emerging in all markets. Understanding this issue, the Kingdom has dealt with these changes through various measures, including by cutting down on the spending and starting several restructuring processes. Such initiatives help countries recover well and continue economic growth through the implementation of a series of reforms.
Notably, the reforms that took place in the Kingdom of Saudi Arabia have helped a lot in coping with various fluctuations, which is not something new in the Kingdom. However, we are sure that the things will be better in the coming days under the vision of the leadership of the Kingdom of Saudi Arabia.
Q: Saudi Arabia plays a crucial role in the GCC region. How would you describe the relation between the kingdom and the rest of the Gulf states?
A: What shapes the GCC region are not relationships, but the crucial links between the Gulf states that were built by our fathers and grandfathers – I consider these to be more important than relationships. It is one destiny for all of the Gulf states and the leadership is aware of that and working to face all dangers together.