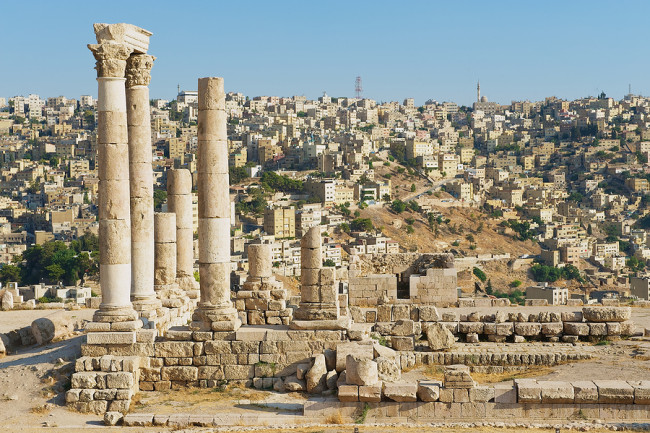 Lina Shbeeb, Minister of Transport of the Hashemite Kingdom of Jordan, speaks to TRENDS about the various transport infrastructure projects that the country has on the anvil.
What are the new initiatives the government is taking to give a boost to the transport sector?
In Jordan, we need to have a mass transit system. We are looking into projects in different categories. The first one is urban transport because we have a city like Amman with three million people, so the conventional transport systems will not be efficient. We are looking into the concept of BRT (bus rapid transport) as well as mass transport. Because, from a cost point of view, the statistics show that it costs one-third of the light railway system, which is a comparable system.
We have had funds from the GCC fund to construct the Amman Zarqa BRT. We would like to implement the same example in the surrounding cities. We want a link from Amman to a town 20 kilometers away and that's estimated to cost approximately JOD100 million ($140.9 million). We also want to link Amman to the Palestinian refugee camp in Baqa'a, which has a total cost of JOD150 million ($211.37 million).
We are looking into a light-rail project that will connect the airport with downtown Amman. We want to bring connectivity to Irbid with a 15-kilometer line through the public-private partnership (PPP) route. We also want to renovate infrastructure of airports and have a regional airport, two kilometers from the mouth of the Dead Sea.
What's the sum total of the funding requirement for all these projects?
We are proposing a railway project as well, which itself will cost JOD2 billion ($2.8 billion), the first phase of which will cost $1 billion. The mass transit system will need almost JOD0.5 billion ($704.6 million) and the aviation sector, in total, will need approximately JOD200 million ($282 million).
What cooperation or commitments are you expecting from the GCC?
What the GCC has allocated is JOD80 million ($112.7 million) for the Amman Zarqa BRT, nothing more. The challenge we have is to get investments rather than grants.
Have you been in talks with GCC countries for foreign direct investment (FDI)?
The Ministry of International Cooperation tries to seek financing in terms of loans and grants. But we have a success story at the Queen Alia Airport with private investors putting in money. We would love to copy this example in other transport projects rather than having only grants. Grants are not the only means of financing, so, we have to think of how to present our projects in a bankable manner so that the private sector believes it is for their benefit and we are, indeed, presenting such projects.
We've seen several airports such as Dubai and Istanbul become international hubs for civil aviation. Can Jordan also be positioned similarly due to its very strategic location?
Jordan's strategic location can be promoted, but Royal Jordanian's financial strength doesn't match that of Emirates or Etihad. But we have other things to offer – like Jordan as a tourism destination. We also want to increase the share of transit passengers, which is only 20 percent right now. This can be done by having better connectivity and getting more airlines to serve the airport. Our aim is also to increase the passenger traffic, which is now mostly local.
We are investigating whether the share of the government in Royal Jordanian can be increased from the current 26 percent. It is one of the oldest airlines in the region and we would like to keep it as a national airline and support it financially.
We are seeing a GCC-wide rail network that's coming up. Is there any help that Jordan can seek on this front?
It is very important to learn from each other. I would like to mention that Jordanians have the skills, but what we lack is funding. We would always like to cooperate with our brothers and sisters in the Gulf.