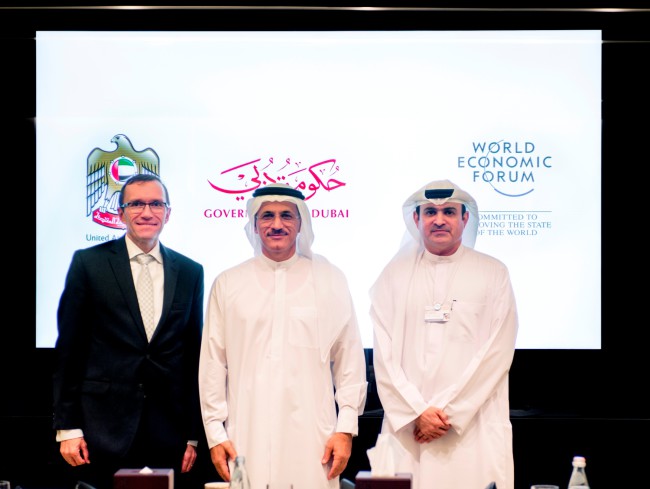 Hosting the Summit on the Global Agenda is an endorsement of Dubai's role in generating transformational ideas that will shape a brighter and more inclusive tomorrow, says Sami Al Qamzi.
The director-general of the Dubai Department of Economic Development and co-chair of the Summit on the Global Agenda says: "In today's fast changing world, being innovative and competitive is critical to creating a vibrant growth economy.
"We believe that innovation and competitiveness is also vital to responding to challenges smartly and swiftly, both in the public and private sectors.
"Dubai, under its wise leadership, is relentlessly pursuing this growth path to sustainable development."
Ahead of the Summit, Al Qamzi says: "Since the beginning of the last decade, Dubai's economy has continued to grow remarkably, exceeding nine per cent during the period between 2000 and 2013. This meant GDP growing by about three times from 110 billion dirhams in year 2000 to more than 325 billion dirhams in 2013 with steady prices in 2006.
"Dubai's economy grew by more than 4.5 per cent annually in the last three years. Such success was due to the Dubai Strategic Plan, and the ambitious goals set by our wise leadership, which in turn helped the emirate's economy to keep growing, even against global trends.
"The diversity of high value added economic activity, and the pioneering role played by the public sector and semi-government institutions in establishing a world-class infrastructure that promote investment and doing business, have also contributed to the prosperity of the emirate.
"The government has succeeded in creating a suitable climate for business in line with global best practices, which ensure fair competition and attract foreign investment and skills."
Dubai has maintained its focus on core sectors such as trade, logistics, transport, financial services and tourism, serving as vital engines of our growth and international competitiveness, says Al Qamzi, adding: "As a preferred global destination, Dubai has also attracted record number of visitors with Dubai International Airport recording 52 million passenger traffic in the first nine months of 2014, compared to 49 million during the same period last year."