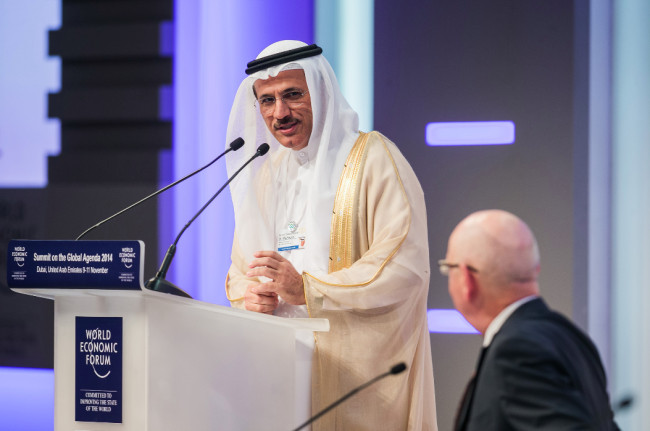 At just two per cent, the UAE has one of the lowest inflation levels in the world, says the country's Minister of Economy.
Speaking to the media on the sidelines of the Summit on the Global Agenda in Dubai, Sultan bin Saeed Al Mansoori, UAE Minister of Economy, says that the country has been successful in controlling the prices of commodities on its territories.
He underlined the importance of the World Economic Forum's summit in Dubai, saying that approximately 80 senior government officials were attending the conference held at Madinat Jumeirah.
When asked about the oil prices, Al Mansoori says the UAE has nothing to worry about, as the crude oil prices are still not low enough to affect the country's budget. "The diversification of the UAE economy in the past few years means that oil prices do not directly affect the economic dynamics of the country. The Emirates has taken pertinent steps to move away from the reliance on oil revenues."
Diversification of economies in the GCC region is the best way to move forward and avoid any negative effects of the oil price fluctuations, he says.
On foreign investment coming into the UAE, the minister says it is accelerating. With open market policies, "foreign investment in the UAE is set to rise by 10.5 per cent annually."
More than 1,000 experts from all over the world are attending the Summit on the Global Agenda is Dubai, which will conclude on November 11.