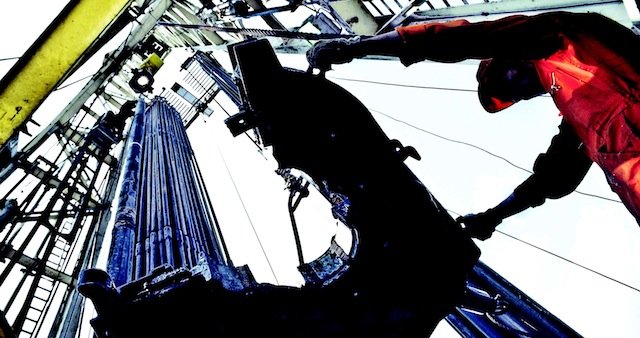 Given the current situation in the GCC, China and Europe, what challenges do you foresee for the world economy in the days to come? 
There are numerous challenges. In fact, the world economy has great potential, but there are crises that could erupt in the future. I usually try to get to the bottom of macroeconomics, so I analyze the substance and the collective beliefs, which, most of the time, are self-fulfilling. So, instead of predicting, we need to coordinate more and show genuine will to help economies grow around the world for the benefit of states and their people.
What are the major factors that might destabilize the economy? 
As always, one should beware of the major imbalances, though the economy has always functioned despite them. Since savings are always steered towards financing, the imbalances are not a problem. However, when they grow, it will certainly become dangerous.
The greatest imbalances -nowadays are those of debt; fortunately, there is a better collective awareness of this matter. Central banks have been working in coordination on two fronts: to try and control debts that might be excessive and to inject the necessary liquidity in the -system to prevent yet another banking and financial crisis, while preserving the economy's capacity. But the first reason behind a crisis would be the loss of collective trust, pushing everyone to turn inward.
What are your thoughts about the ­Chinese economy? Is this a threat or is it normal, given that the same growth cannot last for a long period of time?
Actually, it is both. First of all, from an objective point of view, China in particular and Asia as a whole have been the engines of the international and global economies. We cannot hope for China to have a ten percent growth forever, or, even worse, a continuously increasing growth. A five, six or seven percent growth is already very good. Therefore, other regions in the world have to create their own growth. The decreasing Chinese growth has given rise to a feeling of stress, but the world has to learn how to live with a lower growth in China. I think we can indeed find the right regulations and do the necessary adjustments.
Are the current low oil prices a good or a bad thing? 
It's a major surprise and that's putting it mildly. One or two years ago, everyone expected the price to increase to $150 or even $200 per barrel. Some even said the rise would be irreversible. Once again, oil prices dropped. This just proves that one cannot predict what will happen to the economy.
As you know, low oil prices are good for many economies because they benefit consumers in developed countries. They boost the buying power, generating growth. On our part, this leads to imbalances particularly in the oil sector with all its subcontractors and their activities. I believe we are already in a cycle. Nowadays, there are few investments in the oil sector; but at some point, oil will inevitably become hard to find again. Only then will a different cycle start. Today, the real concern is related to the excess of oil and its decreasing price.
Is the crisis in the euro zone over or will it re-emerge? 
If it is a genesis crisis and a crisis of growth, then it is positive. We all know that the Euro Zone is within Europe. In that context I would like to quote Jeffrey Freeman: "It is the dog that wags the tail and not the tail that wags the dog." Not everything has to be based on currency. In the euro zone, there is a single currency and rules to ensure its stability. States must agree on a more consolidated economic policy. They must agree on taxation and social policies as well… We are obliged – and it's a good thing – to have more collective European policies. This feeling of being obliged to do something in the face of real threats will tip the balance in favor of Europe; hence, we will come up with more positive solutions.
But the deficit remains quite high… 
You are right. Today, the level of deficit or, in other terms, the accumulation of sovereign debt is as high as it was in 2011. However, the European Central Bank has intervened. It cannot solve the problem, because it has been injecting liquidity into the market, so it has tremendously decreased the interest rate. So, states now have time. But that does not mean they can turn a blind eye to the problem. Yet, the Central Bank provides the politicians with a relatively calm environment that allows them to tackle the challenges. I believe that those challenges will indeed be addressed, because we can see that Europe today lacks stability. It is either going forward or taking steps back. I bet that in the future it will be moving forward.
What about France? 
France has to work purposefully to fit into the European framework. In France, we have great assets. Our sole disadvantage is our lack of confidence. In Las Vegas, not long ago, the French were highly respected for their innovation. But, we do not believe enough in ourselves to do more and go all the way. I believe that the world in general and Europe in particular will witness positive triggers with a few more open indicators. France's potential growth will return as strongly, because what is thwarting this growth today is only a lack of collective confidence in the future. This is a challenge that we can definitely overcome.
But employment continues to be France's Achilles' heel…
Employment is a weak point, but this is not a policy: it is rather a result thereof. It goes without saying that France, too, has to undergo structural reforms to adapt its economy to the global economy, which requires further fluidity and more competitiveness. The current government – similarly to the previous and future ones, I have no doubt – has to endeavor to implement these reforms. Basically, this is a global trend, which affects not only France but the entire world. It requires you adapt the rules of the game to ensure more flexibility. Today, there are countless constraints, regulations and rules hindering entrepreneurship and exchange.
How's your bank's situation? What are the areas in which you expect growth? 
Crédit Agricole is doing well. Our fund risks are estimated at 13.4 percent. This is one of the top scores in Europe. The numbers for 2015 are yet to be issued. They will be good, not great, but good. The crisis we have been through in 2011 and 2012 is behind us.
We are a robust group and our strategy today does not consist of simply becoming the most efficient, but rather the most sustainable. Therefore, frankly, we have to keep up with the economy. We have to stay abreast of the real socioeconomic problems.
We took up the challenge of becoming a universal bank, not because universality is a quality in itself, but because of our clients and markets. We wanted to be there to solve their credit, savings, insurance and real estate problems. This what allows us to integrate our solutions and, hence, tackle problems. As the CEO, I believe, if your strategy revolves around the client, the economy and the aspect of practicality, you have a better chance at guaranteeing good profitability and ensuring the security of your banking group. This is the very essence of Crédit Agricole's policy.
Do you have ambitions outside Europe? 
We are a large French banking group, a large European banking group and a large global banking group. As a result, we are unfortunately labeled as a systemic group – in other terms, a group deemed too large to maneuver as it would see fit.
In any case, we are an international group. Our main domestic market is France, followed by Italy. We have great presence in Europe. We are also in the United States, Asia, Japan, Singapore and all major financial hubs where our clients need us.
However, our policy is to remain balanced and have all the necessary partnerships with the main global large financial and banking groups. This will finally allow us to complete our network. We need to provide services to all our clients. So, we want to have an international presence but without excessive or reckless investment policies, which might be interesting in the short term, but could require you take too many risks in the future.