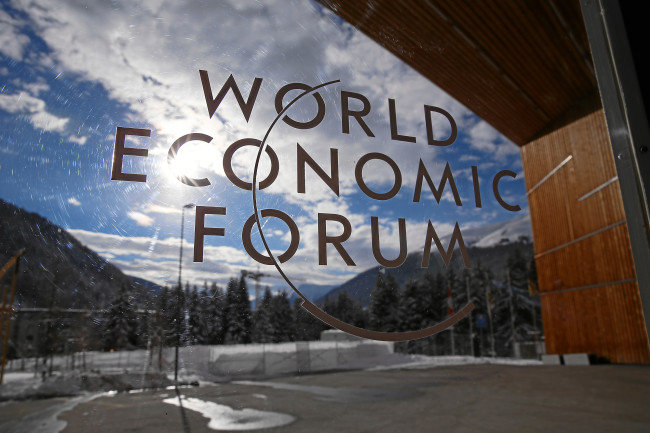 The Global Shapers Community is the World Economic Forum's network of Hubs developed and led by young people. Adeyemi Babington-Ashaye, the head of this community tells TRENDS how they have been intervening and making a difference during some of the biggest crises to have hit the globe in recent years.
What is the mandate of the WEF Global Shapers Community?
The mandate is twofold. Firstly, it is to empower young people. And secondly, to ensure that young people have a seat at the table in the way the agenda is shaped. These are the two missions and everything we do is connected to this. Global Shapers gives a voice to young people and makes sure that their opinions are heard so that they can secure a seat at the table on the issues that matter. We started the community in June 2011 and organize ourselves in hubs based in cities. As of the end of June, we have 453 hubs in 169 countries and territories.
More than 300 of these hubs are doing projects in their cities. And the top four areas where they are active are education, the environment, unemployment and entrepreneurship. The UAE hubs are also doing things related to employment and education. We also organize events in regions. We do nine such events where shapers invite ministers, CEOs and mayors to come and discuss issues that young people care about.
What is really the scope of these projects that you mentioned?  
The scope is very diverse and one example is the Powering Education Project being done by the Rome and Nairobi hubs, which replaces kerosene lamps with solar-powered ones in the homes of students. And the shapers did all the work. They literally went on the ground with the electric solar lamps and they did the work to measure how much study time the students have at night. They did it with samples to collect their scores from the school to see the difference, before and after.
We have the Athens hub in Greece that has a fantastic project called Re-generation, where they have now placed more than a hundred people in jobs. They have got a coalition of companies – more than 50 – saying that they will give placements. And they have now run it for two years in a row.
In the Kathmandu hub, they took action literally a day after the devastating earthquake in Nepal. They turned one of the homes of the shapers into a coordination center and they started distributing relief kits to families that needed them. They started working on psychological support to families that suffered, rebuilt schools and also ran a global campaign to raise funds. They raised more than $100,000.
How does one become a shaper?
GlobalShapers.org/apply. You pick any hub you are interested in and you go straight to it. We demand that every hub be as diverse as their community. So you cannot have any hub that has only one race. You cannot have one hub with only one gender. These are ways we strengthen our mandate. This diversity allows us to be connected to the issues people care about.
You did a survey last year that showed a preference among the youth for the UAE as a destination. Tell us more about it.
The UAE came out on top as an emerging market destination ahead of China, Brazil, South Africa and India. We thought that this was very interesting. We asked people why and they talked about the UAE having a stable economy, being progressive, etc. These are things that we definitely agree with. It is an economy that has achieved a lot in the four decades since its establishment.
We have seen the refugee crisis play out. Of course, something like that has a huge impact on the youth. What can forums such as yours do to intervene?
One of the things that I can share with you is, two years ago, we went to Lebanon – to Tripoli and to the border with Syria – to meet refugees, because we wanted to use the access as Global Shapers and the access we have to the World Economic Forum to bring some Syrians to Davos. We brought four Syrians to the summit, some people who lived in camps and some who did not but understood the issue and we gave them the opportunity to speak to the politicians and business leaders.
More recently, we have a hub in Zurich that is working in Switzerland on the refugee issues. We have a hub in Berlin that is working on finding homes for refugees. We have a hub in Turin, Italy, that is working on finding them homes and working on their integration, help them find jobs. So all of this is happening right now and, of course, we are looking to see – because the crisis is still ongoing – how we can amplify our efforts. The community is very, very active on the refugee crisis.