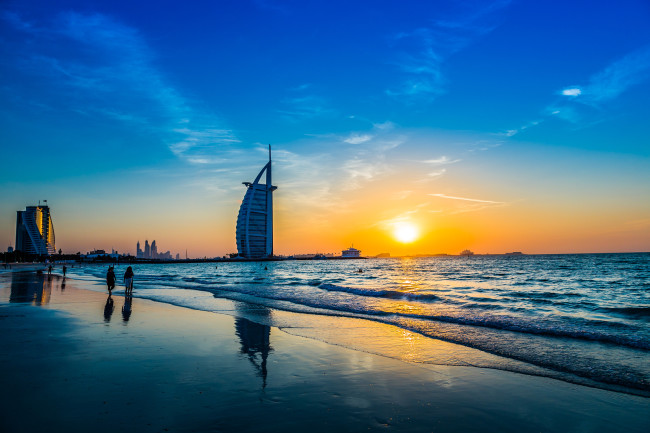 The United Arab Emirates (UAE) has been named as the number one emerging market destination for career advancement on the Global Shapers Annual Survey 2015.
Released by the World Economic Forum, this global survey of over 1,000 young people between ages 20 and 30 was conducted among members of WEF's global shapers community, a network of 450 city-based hubs of young leaders.
The survey found that 91 percent of millennials are willing to relocate for career growth. The US, the UK and Germany remain their most coveted choices, while the UAE, China and Brazil were the three top emerging market destinations that were most favored by this group.
"The Global Shapers Annual Survey 2015 provides insights into how millennials see the world. In addition to the diversity that we observe, the survey also reminds us of those things that millennials value everywhere, such as social and economic equality. By choosing the United Arab Emirates as the top emerging-markets destination, millennials are selecting a country that is very serious about professional advancement," said Yemi Babington-Ashaye, Head of the Global Shapers Community, World Economic Forum.
"The UAE boasts a stable economy and offers many opportunities with its business-friendly practices," added Saurabh Pacheriwala, a Global Shaper from the Surat Hub in India.
WEF ranked the UAE as 17th out of 140 countries on its global competitiveness rankings, released a few weeks ago, lauding its stable macroeconomic environment, efficient labor market and highly developed infrastructure, as well as openness to trade and investment, and a significantly more diversified economic base than other GCC countries.
The Global Shapers Annual Survey 2015 was released on the eve of the Summit of the Global Agenda that is currently underway in Abu Dhabi, co-chaired by Sultan Bin Saeed Al Mansoori, Minister of Economy of the United Arab Emirates, and Ali Majed Al Mansoori, Chairman, Department of Economic Development, Abu Dhabi.
Beyond destination preferences, the survey also found that while career advancement was an important goal with 48 percent of survey respondents choosing it among their top three attributes, company culture (38 percent) and training and development opportunities (32 percent) were important determinants in choosing employers. It also highlighted that millenials at both the city and global level were concerned with income inequality as the single-most important issue facing the world, followed by issues such as youth unemployment, effective government, climate change and education.