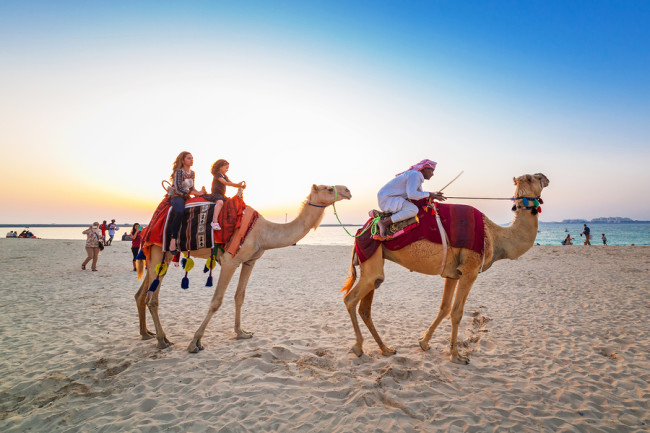 The United Arab Emirates (UAE) leads the Middle East region and takes 24th place globally in the World Economic Forum's Travel & Tourism Competitiveness Report 2015.
The UAE also ranks pretty high globally on parameters such as business environment (4th), safety and security (3rd), air transport infrastructure (3rd) and effective branding (1st). It falters, however, on health and hygiene (69th), international openness (85th) and, despite the growth in MICE travel and an explosion of arts venues, ranks low on cultural resources and business travel (53rd). The country also finds itself at the bottom of the charts (95th) on natural resources.
"While the UAE does not have rich natural resources (95th), it has built a unique environment to attract both business and leisure travellers. From Expo 2020 Dubai to the construction of the Louvre and Guggenheim, the UAE is investing in and giving significant importance to the development of the T&T industry… The country has a safe and secure environment, but improvements could be made in terms of health and hygiene services (69th) and some aspects of price competitiveness should be monitored as the cost of living is growing (103rd)," the report says.
The UAE is followed by Qatar (43rd), Bahrain (60th), Morocco (62nd) and Saudi Arabia (64th) in the rankings. The report adds that, while most of the economies in this region are price-competitive destinations and several have built significant T&T industries in recent years, "concerns about security have limited international arrivals, even though secluded tourism resorts are far from the most dangerous areas. Improvement is also needed in international openness and environmental sustainability".
Beyond the region, Spain has topped the global ranking for the first time ever, while countries like China, Brazil Mexico, Malaysia, Korea and Singapore have made significant headways, finding themselves a spot in the top 30.
The World Economic Forum will hold its Middle East and North Africa 2015 summit in Jordan between 21 and 23 May 2015. Among the several topics under focus will be rebooting the tourism industry in the region in order to get businesses and economies to re-launch travel and tourism in the current regional context. Issues such as security risks, trans-border collaboration and investments, as well as rebranding will be addressed.