Jerusalem, Israel — It is an open secret that since the 2020 Abraham Accords that normalized relations between Israel and the UAE, relationships in the fields of security and high tech have flourished.
Perhaps less known are the growing and mutually profitable relations when it comes to organic date products. Silan (date syrup) and date sugar made at the Dubai Industrial City's Al Barakah Dates LLC are sold in Israel by, among others, one of the country's top health food chains, Nizat Haduvdevan.
"They have good products and unique products," Nizat Haduvdevan CEO Arbel Shiran told TRENDS. "Through them, we introduced date sugar into Israel. It was never available before. Some customers like the products because of the quality and taste. And the price is attractive."
Exports from Al Barakah, the largest privately owned date factory in the region, to Israel are going so well that the company wants to deepen its involvement with the Jewish state by opening a plant there, according to operations director Yousuf Saleem. "We are very interested in setting up a facility in Israel," he told TRENDS. "Israel is a growing market for us with a good quantity of local dates. Producing in Israel would be our next step."
The Emirati silan costs Shiran's company 10 percent less than Israeli silan, he says, adding that Nizat Haduvdevan sells "tens of thousands" of units of Al Barakah products a year. The date sugar is still in the process of catching on, Shiran adds. "Something like date sugar takes a little longer because the customer has to get used to it and know its uses."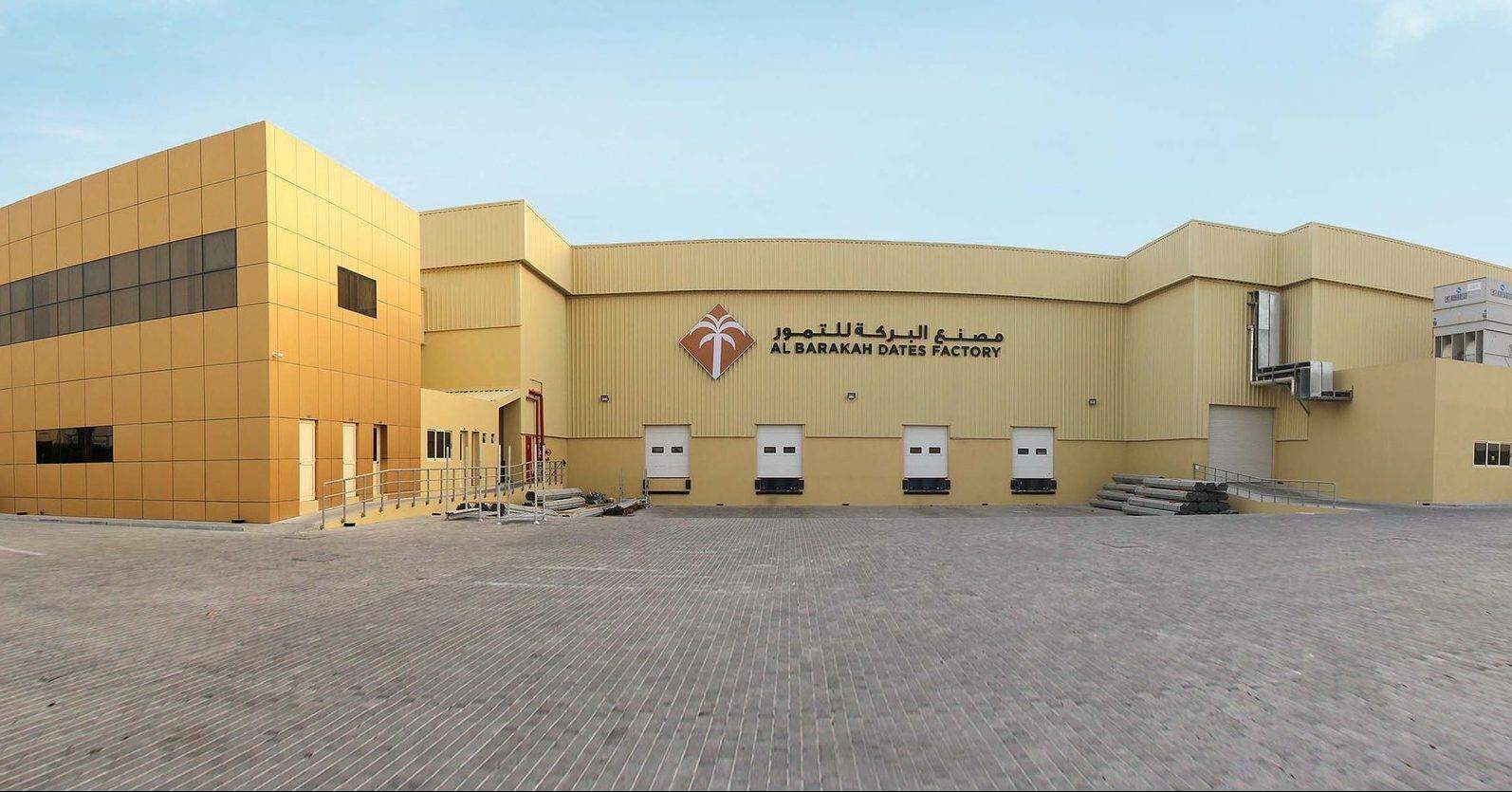 Al Barakah also exports to the USA and Europe. Sales of Al Barakah silan in Israel have tripled to 3,000 tons over the past two years, making Israel the fifth largest market for its date syrup.  Saleem says, "The Israeli market is a great market that appreciates dates." Silan is a staple in many Israeli kitchens.
The company also sells 500 tons of date products, especially date paste, to Palestinians in the occupied West Bank.
To maximize sales in Israel, the products need to be in accord with the Jewish dietary laws. A rabbi from the UK visits the Dubai plant and scrutinizes production from start to finish to make sure everything is kosher. Israel's chief rabbinate also plays a role.
Politics does not enter into the relationship, which was forged when Shiran attended a food fair in Dubai a few months after the Abraham Accords were signed. First, he brought Emirati tropical juices to his stores, then moved on to Al Barakah date products. "We seek to bring the best organic products we can bring at attractive prices," Shiran said. ""The whole question of whether it's an Arab country or not is less relevant. Whoever produces an attractive, quality organic product as I see it is a legitimate and great supplier."
Israeli-UAE normalization has facilitated the transport of date products, by enabling direct shipping to Haifa and Ashdod ports in Israel, Saleem says. The products are also trucked overland via Saudi Arabia and Jordan. The Israel-UAE free trade agreement also benefits Al Barakah because the company imports dates from Israel. "The duty is waived on the flip side," he explains, adding that the company sells the Israeli dates whole (unprocessed) in the UAE.
Saleem declined to share precise figures on Al Barakah's profits. But he said they have taken a hit during the last two years even though there has been a double-digit growth in sales. "We've faced increasing costs in fuel, logistics, packaging and raw materials. It's been a tough two years in terms of our bottom line."
On the other hand, the Covid-19 crisis has actually boosted sales, Saleem said. "Since Covid, people have been turning to healthy foods such as our date syrup which is derived 100 percent from dates and staying away from adulterated products."