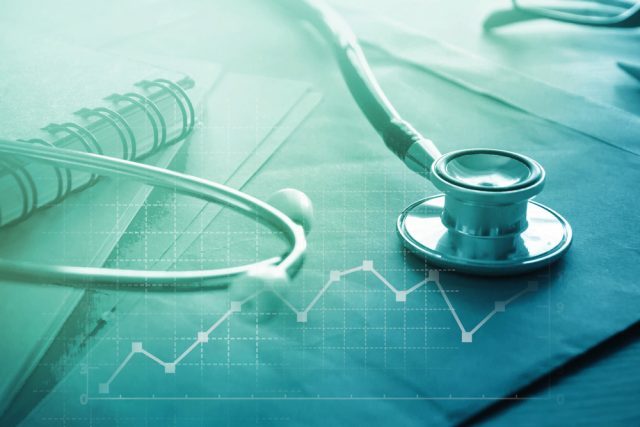 Private healthcare in the Gulf Cooperation Council (GCC) region, estimated at $62 billion in 2016, is forecasted to expand 8.7 percent annually, to reach $94 billion in 2021, according to MENA Research Partners (MRP), a leading research company in the region.
Saudi Arabia and the UAE together represent more than two-third of the market, where the latter is witnessing the fastest growth in the region.
"Healthcare services account for the lion's share of the healthcare industry, at 79 percent, and is the fastest growing segment in UAE. On the other hand, medical devices segment, the smallest, is witnessing double digit growth in Oman, Qatar and Kuwait," Anthony Hobeika, Chief Executive Officer at MENA Research Partners, says ahead of Arab Health 2018.
Witnessing structural shift
The healthcare services market is undergoing structural shifts to adapt to the demands of health-conscious and digital savvy population. Although still at a nascent stage, telemedicine, home healthcare and long-term care are outperforming traditional health service providers such as hospitals and clinics.
"The fundamental change in market dynamics from curative to preventive care, and the digital wave transforming the sector, are creating investment opportunities in the niche segments of specialized and customized healthcare in the region," added Hobeika.
Immune to ongoing volatility
Despite the last years' turmoil amid oil price slump, which led to budget adjustments in many GCC countries, healthcare remained the major government expenditure and the private sector is considered as a key partner in the long-term development of the sector, in particular in terms of quality care.
"In fact, economic diversification plans and national healthcare strategies to decrease the capacity shortage and improve the quality standards of the medical services, are leading states to open the sector to full foreign ownership and share the healthcare burden with the private sector," stated Hobeika.
Arab Health 2018 is one of the largest international congregations in the region of healthcare professionals and providers.