The past year has seen Turkey distance itself from some of its long-standing political alignments, easing away from the West and adopting a more Eastern-focused stance with regard to the Middle East, gravitating into an orbit that includes Iran, Qatar and Russia, though many analysts feel this shifting of poles is mere a matter of pragmatism than long-term policy.
Angered by the perception that Washington has failed to protect Turkish interests in Syria by backing Kurdish rebel groups rather than those favored by Ankara, Turkey has come to look elsewhere in pursuit of its goals. In the Syrian conflict, Washington has chosen as its proxy the Kurdish group the Democratic Union Party (PYD) and its military wing, the Peoples' Protection Units (YPG).
This alliance was made despite Ankara claiming that the PYD is the Syrian arm of the Turkish rebel organization the Kurdistan Workers' Party and that US weapons are being used to kill Turkish soldiers as Syria's Kurds expand their territorial hold in two enclaves along the Turkish border. Though Turkey's President Recep Erdogan was among the first foreign leaders to demand the removal from office of his Syrian opposite number, the ascendancy of the Syrian Kurds has seen a new line drawn in the sand.
Having been a driving force in supporting Syrian opposition groups seeking President Al Assad's ouster, Ankara has long since given up on this condition as a prerequisite for any settlement, moving much closer to the Russian and Iranian line.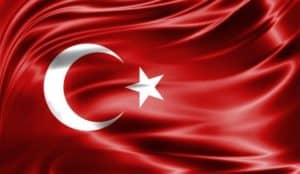 Talks in the Kazakhstan capital Astana and subsequently in the Russian Black Sea city of Sochi between Erdogan, Russia's Vladimir Putin and Hassan Rouhani of Iran in late November have seen agreements on the establishment of a series of safe zones inside Syria, as well as ceasefires or de-escalation of fighting in other regions.
In Sochi, the three leaders committed to preserving Syria's sovereignty, independence, unity and territorial integrity, while promoting the role of representatives of the Syrian Arab Republic in any new talks – recognition for the Al Assad government that Ankara had previously said had lost legitimacy. One sticking point for Turkey was overcome with the Sochi agreement saying the three countries would agree on who would be party to future talks, giving Turkey the right to veto Kurdish participation, as it has sought to do in UN-brokered negotiations in Geneva.
An indicator of how far Turkey's move away from the West has gone came in early November, when Erdogan put Washington on notice over its arming the Syrian Kurds. "No legal state can keep its troops together with terrorists," he said on November 3. "For us, anyone who sides with a terrorist is themselves a terrorist. This is our last word to those who think they are playing with us by talking about an 'alliance,' a 'strategic partnership,' or an 'allied relationship'."
Perhaps responding to the Turkish president's "last word", or else at least to Ankara's drift away from the West, in late November, the US said it would stop arming the YPG once ISIL was defeated and retrieve the heavy weapons that had been provided to the group.
Though hailed as a Turkish diplomatic victory, Washington still gave itself more than a fig leaf of protection, officials note, setting any timetable for the retrieval process, itself conditional on the final dismemberment of ISIL. That victory will also be dependent on the YPG and its Arab allies handing over the weaponry that has put them in a position of strength along Turkey's border.
Strategic autonomy
While Ankara is to align itself with powers in the region often seen as opposed to Western interests, it is unlikely this rift will deepen to the point of a break in long-established ties, according to security and military analyst, Metin Gürcan.
"Right now, there is a converging interest between Ankara, Tehran and Russia on Syria," he tells TRENDS. "For now, they are in the same wagon but, in the long run, I don't think this will turn into a sustainable, institutionalized cooperation."
Indeed, the recent rapprochement with Iran and Russia on regional issues could instead reflect a more pragmatic direction in terms of policy.
Rather than marking a break with the US and the West, Özgür Ünlühisarcıklı, the Ankara director of the German Marshall Fund, notes that Turkey is seeking to exert its influence in the region and beyond.
"I think we are very far from the point where Turkey switches alliances, we are not there at this point and I would not say we will never get there," Ünlühisarcıklı says, in an interview with TRENDS. "We can talk about a neo non-aligned approach for Turkey, what Ankara calls strategic autonomy."
As envisioned, this strategic autonomy allows Turkey to follow its own best interests, at the same time maintaining its pro-Western orientation, while acting independently with others on some issues, Ünlühisarcıklı said.
Offside with Saudi Arabia
While the shift in the axis of Turkey's regional foreign policy is taking it further away from its long-standing Western line, it is also blurring the lines in the sand to the East and, in particular, in Riyadh.
Ankara's strengthening of ties with Qatar, including open opposition to the Saudi-led coalition's conflict with the Gulf state, and its close cooperation with Iran over Syria and against the thwarted Iraqi Kurdish move towards independence, have not gone down well in the Kingdom.
The fact that Saudi Arabia is concerned both at the foreign policy U-turn being executed by Ankara and Turkey's efforts to expand its reach across the region was made clear when Riyadh set out its demands to end its blockade of Qatar, imposed over the latter's alleged support for terrorist groups.
Along with conditions such as closing the Al Jazeera television network, walking back ties with Iran and cutting ties with groups such as Hezbollah and the Muslim Brotherhood, the Saudi ultimatum also demanded Qatar close a Turkish military base on its soil. While Turkey has had a small military presence in Qatar since 2015, this has been ramped up in recent months, with more than 250 troops now in the country and with the potential to expand this to 5,000.
The Turkish government has repeatedly said the base – which represents Turkey's first large-scale and long-term deployment into the Middle East since Ottoman times – is to contribute to regional security.
However, with Qatar having the closest ties with Iran of any of the GCC member states – another bone of contention for Saudi Arabia – what the identity of any threat to the security of the region is unclear, unless it was an oblique reference to Qatar's other close neighbors in the Gulf region.
During a visit to Qatar in mid-November, President Erdogan said the deployment was in line with Turkey's ancestral duty, one that he said became more important after "the latest crisis" in the Gulf. In October, Turkey formally inaugurated another overseas outpost, outside the Somali capital of Mogadishu, the 200 Turkish troops based there tasked with training up the local military. While only a small commitment compared to the Qatar station, the base in Somalia does represent an extension of Turkey's reach in the broader region.
The apparent shift in Ankara's foreign policy towards the East and, in particular, towards Qatar, is a reflection of the government's policy of conducting a foreign policy more in keeping with its own requirements and interests, according to Idris Kardeş, an international policy analyst at Istanbul's Istinye University.
"Now, as an independent country, Turkey talks with Russia, Iran, China, and with other Middle Eastern countries," he tells TRENDS. "As we see with Qatar, Turkey is trying to conduct independent policies."
Moving away or being pushed?
At least some of Ankara's detachment from the West comes as a result of the belief, strengthened in recent months, that Turkey's traditional allies are none too concerned over the shift in orbit.
While both the EU and the US have repeated their declarations of commitment to the Turkish alliance, both in the economic and military sense, in even greater measure – at least in Ankara's eyes – that commitment is being sacrificed to political considerations.
Anti-Turkish sentiment has increased in the chancelleries of many EU member states and within the bloc's governing bodies in Brussels and Strasbourg, the seat of the European parliament. Calls for Turkey's already stalled EU accession bid to be halted gained momentum following the heavy-handed response to protests against the ruling Justice and Development Party (AKP) government in 2013 and accelerated in the wake of alleged abuses during last year's failed coup attempt.
Allied with Turkey's mistrust of Washington over its policies in Syria, Ankara is also feeling itself under fire from the US judicial system, with claims made in an ongoing court case that senior Turkish officials colluded with rogue trader Reza Zarrab to evade sanctions on Iran earlier this decade through a gold for oil scheme funneled through Turkish banks. The allegations that former ministers and even President Erdogan – who was then the prime minister – were involved in the scheme have been strenuously denied by those subject to the claims, with the government in turn accusing the US of trying to orchestrate a coup against it in response to Turkey taking a more independent policy line.
While more strategically autonomous, Turkey could be left exposed if its interests and those of its new partners in the Middle East diverge in the future. A possible gap opened in early December, when Syrian Kurdish military group the YPG said it had been receiving support from the Russian air force in fighting against ISIL in the oil rich Deir el-Zour province, as well as logistics and on the ground advisors and coordination.
Such assistance is the very thing Ankara objects to when the US provides it to Syria's militant Kurds – and this potentially marks another line being erased in Syrian sands.