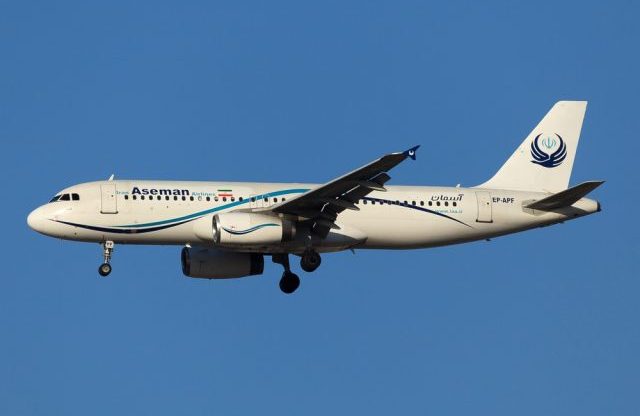 Tehran-based Aseman Airlines flight, from Tehran to Yasuj, crashed on Sunday morning killing all 66 passengers on board. Following is a timeline of some major crashes involving Iran in the last 10 years:
September 1, 2006
An Iran Air Tour Tupolev passenger plane catches fire on landing at an airport in the northeastern city of Mashhad, killing 29 people.
November 27, 2006
A Russian-designed Antonov-74 military aircraft crashes shortly after take-off from a Tehran airport, killing around 36 people.
August 24, 2008
A Boeing 737-200 of a private Kyrgyz company Itek-Air, chartered by an Iranian company and bound for Iran, crashes at Bishkek airport. Around 70 people died.
July 15, 2009
Caspian Airlines Flight 7908, scheduled commercial flight from Tehran to Yerevan (Armenia), crashed in north-western part of Iran. All 153 passengers and 15 crew on board died.
July 24, 2009
Aria Air Flight 1525, an Iranian domestic flight crashed on landing at Mashhad International Airport, Mashhad. 16 passengers died while 19 suffered injuries.
January 9, 2011
Iran Air Flight 277, a passenger flight, crashed in West Azerbaijan Province. Around 77 of the more than 100 passengers died.
 August 9, 2014
A passenger plane of Sepahan Airlines crashed in Tehran, killing around 39 people on board, official news agencies in Iran reported.
May 10, 2014
Iran Aseman Airlines Flight, with 103 people on board, went out of pilot's control in Zahedan. Nine passengers received minor injuries while the aircraft suffered massive damage.
Feb 18, 2018
 Aseman Airlines' ATR-72, a twin-engine turboprop, crashed after hitting a mountain in southern Iran valley. All 66 passengers on board killed.