Riyadh, Saudi Arabia – The 10th Arab-China Business Conference was inaugurated on Sunday by Saudi Foreign Minister Prince Faisal bin Farhan bin Abdullah on behalf of the Kingdom's Crown Prince Mohammed bin Salman bin Abdulaziz.
The conference, centered around the theme "Collaborating for Prosperity," underscores an ambitious drive to elevate the economic partnership between the Arab nations and the People's Republic of China.
In his opening remarks, the Foreign Minister emphasized the Crown Prince's firm commitment to fostering a robust, high-yield partnership between the Arab countries and China across all crucial investment sectors.
The conference is seen as a pivotal opportunity to strengthen the historical Arab-Chinese friendship and to lay the groundwork for a prosperous shared future.
"The aim of this conference is not just to celebrate our longstanding friendship but to propel us into a new era of collaboration that benefits our peoples and contributes to peace and global development," said Prince Faisal bin Farhan bin Abdullah at the opening of the conference.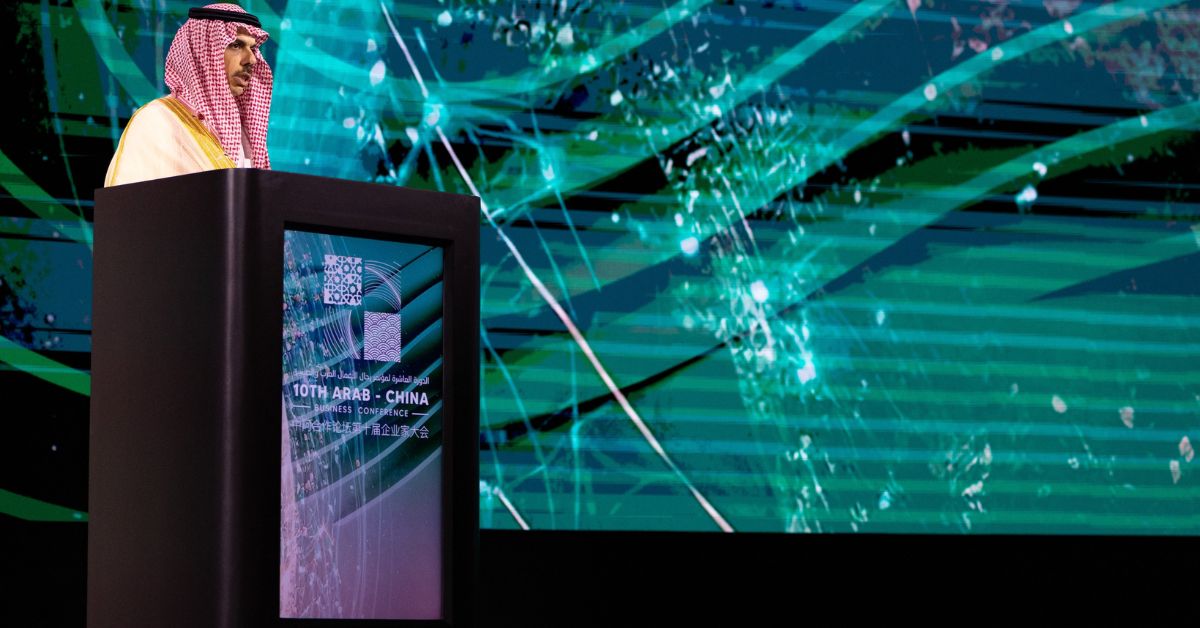 He further added that the theme of the conference underlines the vast potential, compatibility, and shared vision that underpin the investment and trade relations between the Arab world and China. Moreover, it contributes to the exchange of experiences, opening new avenues for growth and investment to foster prosperity and progress for the regional and global populations.
The minister highlighted the successful visit of Chinese President Xi Jinping to Riyadh in December 2022 as a significant milestone in reinforcing political, economic, investment, and trade ties between the two friendly nations. President Xi's visit coincided with the launch of the inaugural China-Arab States Summit and China-GCC Summit. Both these events culminated in the signing of various agreements and memorandums of understanding worth over $50 billion, marking a substantial leap in bilateral cooperation.
China has emerged as the largest trading partner of the Arab nations. As per the Foreign Minister, trade exchange between the two sides soared to $430 billion in 2022, marking a 31 percent increase from 2021. Moreover, the Kingdom of Saudi Arabia constitutes a significant chunk of this trade volume, accounting for 25 percent of the total trade exchange between China and the Arab countries. In 2022, this amounted to $106.1 billion, up by 30 percent from the previous year.
The 10th Arab-China Business Conference, therefore, symbolizes a significant stride in further solidifying the ties between the Arab nations and China, fostering shared growth and prosperity.