DUBAI, UAE — Some two month back, a reporter from TRENDS approached the public-relations department of a business zone in the UAE for an interview with its senior most executive. The reporter was looking to write an analytical piece on how the business zone was performing during a time of slow global economic growth. The expectation was that the senior executive will give the reporter a peek into the inner workings of the zone, and the website will publish a balanced piece on the subject.
But it never got to that point. The public-relations department in turn had a bizarre query for us: How much would it cost them to publish the interview in the TRENDS website?" The experience left TRENDS' office staff perplexed; but to the publicists of the business zone there didn't seem to be anything unusual or improper about the inference to pay us. The brazenness with which the money was brought up got us wondering how common the malaise was, to offer journalists money to write puff pieces.
Last year, we ran a piece on one of the television networks in the Middle East. The company was once a dominant player in the market. But with the arrival of new networks in the region, the company's fortunes had taken a precipitous fall. The story was widely read, and became the subject of many conversations in the market.
Its management was, however, very annoyed with the TRENDS coverage. One of the OTT platform's PR team members said that they could help us write a new version of the story. TRENDS stood its ground; there would be no retraction of the piece, said the TRENDS editors. The OTT and television network's officials at last relented, and offered to discuss with us "a long-term partnership inclusive of ads".
These are not a few isolated instances of PR firms in the Middle East attempting to buy uncritical media coverage for their clients. Many journalists that TRENDS spoke to disclosed that PR firms operating in the Middle East have used various forms of "inducements" to get favorable coverage in the media.
"It has stopped to shock us a long time ago. There are many in our ranks who never take anything from the PR firms for the stories we report. But there are some who don't see anything wrong with it," said a journalist working at one of the leading media organizations in Dubai.
Another reporter in Dubai was once offered by a PR firm a Bottega Veneta handbag worth US$5,000 to write a "positive review." The reporter declined the offer, and wrote a fair, balanced review.
"There are some reporters who are flown overseas on press trips with families. On their return the reporter has to ensure the PR firm's client gets a wide coverage in the newspaper or digital edition along with pictures," said a renowned UAE-based journalist, who wishes to remain anonymous.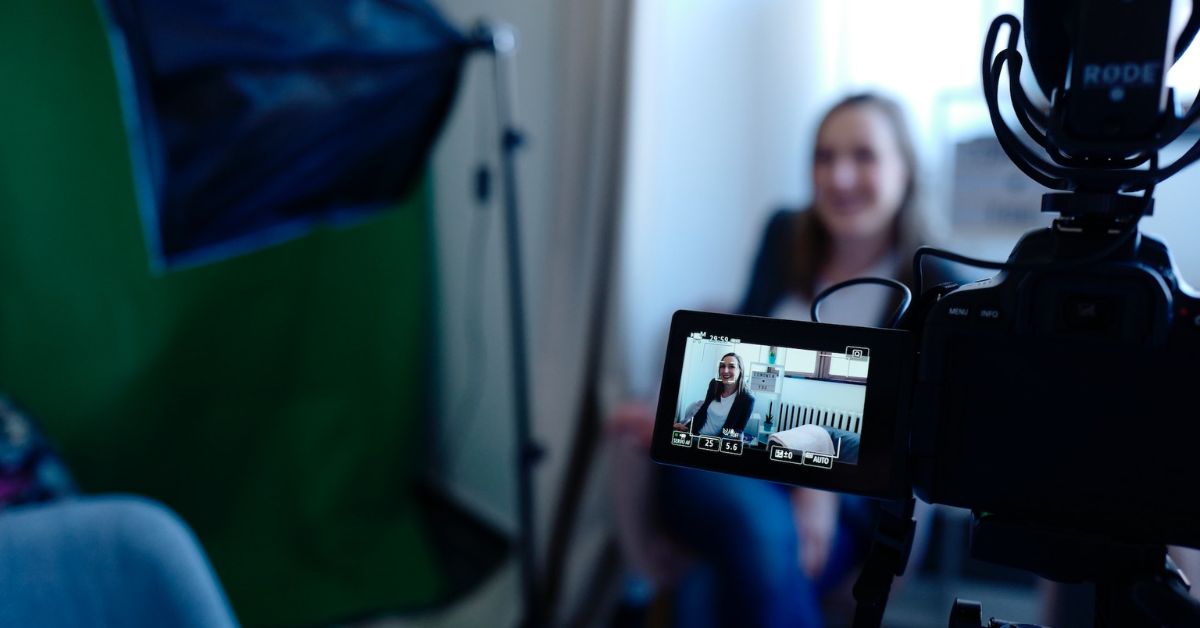 The tendency in the PR firms to literally buy favorable media coverage for clients has a clear moral dimension. According to Alex Malouf, a veteran communications expert with a wide experience of the industry in the Middle East, believes that while PR firms are out to protect reputations of their clients, it is also important that their own conduct is beyond reproach. "I will argue that editorial and sales should be separate. When the line blurs between the two, it creates ethical issues."
While the blame lies with the PR industry for spawning practices such as offering cash and gifts to journalists in return for positive coverage, many journalists feel it is time to look "inwards" and voice opposition to it.
"It has stopped to shock us a long time ago. There are many in our ranks who never take anything from the PR firms for the stories we report. But there are some who don't see anything wrong with it."

A Dubai-based journalist
"Our fraternity has to take the blame too. The PR firms would not have crossed this line if we had not been receptive to their offers. It has gained acceptability because there has been no pushback from journalists and media organizations in the whole region."
A senior editor at one of the media outlets in the UAE believes the practice has contributed to a decline in critical reportage in the Middle East. He feels the spin PR firms give to a story is never adequately questioned by reporters or even the editors.
"To tell you the truth, we have failed in our duty to ask questions and thus failed to keep our audience informed. We are more than willing to publish press releases that are sent to us by PR people as they are. Some do it out of laziness and some have other motives. Take a look around at the media scene here and you would hardly see a story taking your breath away."
In the ever-evolving global and Arabian Gulf public relations (PR) industries, expert opinions are split on future growth trends. Recent data from Statista anticipates the global PR market to reach approximately US$107 billion in 2023, while a Middle East Public Relations Association (MEPRA) report predicts the Gulf PR industry to rise to the $1.5 billion mark this year. MEPRA also noted a remarkable 20 percent increase in PR professionals in the GCC region over the past year.
Editorial and sales should be separate. When the line blurs between the two, it creates ethical issues.

Alex Malouf, a veteran communications expert
However, industry sources are not sure whether MEPRA's figures are reliable. MEPRA is the only PR advocacy group in the region and most of its board members and advisors are either head of corporate communications of large regional companies or senior executives at well-known PR firms; and who wants to rock their own boat!
Meanwhile, a contrasting group of experts suggests that while the PR sector may seem thriving in the GCC, it has struggled to fully rebound from the 2008 financial crisis. These experts underscore the industry's ongoing struggles to adapt to rapid technological advances, economic shifts, organizational downsizing, and budget reductions.
Despite these challenges, recent studies indicate a five percent average increase in GCC PR agency budgets. This uplift is attributed to several factors including regional economic recovery, the mounting significance of reputation management, and a surge in demand for digital PR services.
The GCC's economic resurgence, particularly following the recovery of oil-dependent economies from falling oil prices, has catalyzed increased expenditure across sectors, including PR. Additionally, in today's digitally exposed business environment, reputation management has assumed a crucial role. Companies are investing more in PR services to mitigate the risk of reputational damage from a single negative news story.
Diversification
The growth of digital PR services, encompassing areas like social media marketing, influencer marketing, and search engine optimization, has further exerted pressure on PR agency budgets. As the sector expands, PR agencies offering these services stand poised for success in the forthcoming years. Many of them are exploring new business models and diversifying their services to remain competitive, with focus also on digital and social media marketing to meet the changing needs of clients and consumers.
We have failed in our duty to ask questions and thus failed to keep our audience informed. We are more than willing to publish press releases that are sent to us by PR people as they are. Some do it out of laziness and some have other motives. Take a look around at the media scene here and you would hardly see a story taking your breath away.

A senior editor at one of the media outlets in the UAE
According to Ketaki Banga, Chief Communications officer at BPG, there has been a trend in recent years toward greater integration of PR with other marketing and communication disciplines. The embrace of new technologies, such as new marketing tools, social media, and digital communication channels, has significantly impacted the industry.
"Brands today are looking for agencies that can go beyond traditional PR and are moving away from those siloed standalone service model lines," Banga said.
As a result, PR agencies are measured on their ability to provide everything from social to creative to strategy, customer experience, employee experience, paid media strategy, data inside, and leveraging data tools, putting the industry under constant pressure to keep up.
Competition, which has got fiercer over the years, is a major source of pressure in today's industry. "In comparison to other parts of the world, there is still a relatively low number of specialist agencies, who are able to place a more focused emphasis on innovation and creativity in PR campaigns," says Ian Drinkwater, Managing Director of Performance Communications Middle East.
However, he adds that cost is still a key factor for many companies when it comes to PR, with some agencies offering low rates, which impacts their ability to deliver a quality service.
The cost factor
The cost of various PR services in the Gulf region is dictated by factors such as the scope of projects and the expertise of the agencies involved. According to recent figures, the cost of media relations services can range from $1,000 to $10,000 per month, contingent on the scale of the project, the agency's experience, and the level of service required. It's noted that in their bid to win tenders, many agencies consistently lower their costs, a strategy which ultimately impacts the quality of their service.
Likewise, fees for crisis communications can range anywhere between $2,000 and $20,000 per month. Social media marketing services, another significant area in PR, see their costs fluctuate between $5,000 to $50,000 per month. This cost is determined by factors such as the scale of the social media marketing campaign, the agency's expertise, and the desired service level. The report emphasizes that the quality of services largely hinges upon the amount paid to PR agencies.
Smaller agencies are finding it easier to expand because of the region's entrepreneurship support and excellent ability to reach other parts of the world and access broader media markets, according to Banga.
[This implies] "We must constantly stay relevant and evolve," said Ketaki, adding: "As a result, we face intense competition in terms of local market knowledge, relationships with key stakeholders, and, of course, talent capabilities".
One of the primary ways public relations firms serve as a client's voice is by providing strategic counsel and guidance to businesses on how to effectively communicate their messages and advising the client on how to respond when contacted. When approached by the media, they occasionally refuse to answer questions.
Will fewer editions of GCC newspapers affect PR activities in the region?
As the PR landscape changes, so too does the media landscape that public relations firms have to navigate. In a recent development, the UAE-based Gulf News and Khaleej Times announced a significant change in their publication schedule. They have decided to cease publishing on Saturdays and Sundays, with these changes taking effect from June 1, 2023.
This decision marks a significant shift in the Middle Eastern media landscape and will undoubtedly impact the strategies of PR firms in the region. With fewer days of publication, there is now increased competition among firms to secure media coverage during the reduced publishing window. This adds another layer of complexity to the PR industry's challenges.
Moreover, this change may also intensify the existing pressure on public relations companies in the Gulf region to resort to unconventional tactics to ensure their clients get coverage. With less space and time available for coverage, the temptation to secure media placements through questionable methods may rise. Media watcher are keeping their fingers crossed.

Their denial to engage with media can erode trust between the client and media outlets. Media outlets, serving as a bridge to the public, are integral to building credibility and trust. Therefore, maintaining open communication with them is critical.
Additionally, a refusal to answer questions can give rise to adverse perceptions. It may appear as if the client is withholding information, which can potentially tarnish their reputation.
The refusal to interact with media also leads to missed opportunities to shape a positive narrative around the client. Consequently, chances to promote the client's brand, products, or services may be lost.
Ignoring media inquiries can also instigate escalated scrutiny. If the media senses their queries are being brushed off, they may delve deeper or start making assumptions, potentially resulting in unfavorable stories.
Moreover, PR firms surrender the opportunity to control the client's narrative by not responding to questions. This silence leaves room for speculation and the spread of misinformation.
When asked about it, the leaders agreed unanimously that public relations firms should act as their clients' mouthpieces and engage with the media as much as possible.
"Preparation is the key to being a strong PR agency." This entails being prepared to answer almost any question that may be raised to you. And, if an immediate response is not available, the agency should respond as soon as possible after conducting sufficient research," says Drinkwater.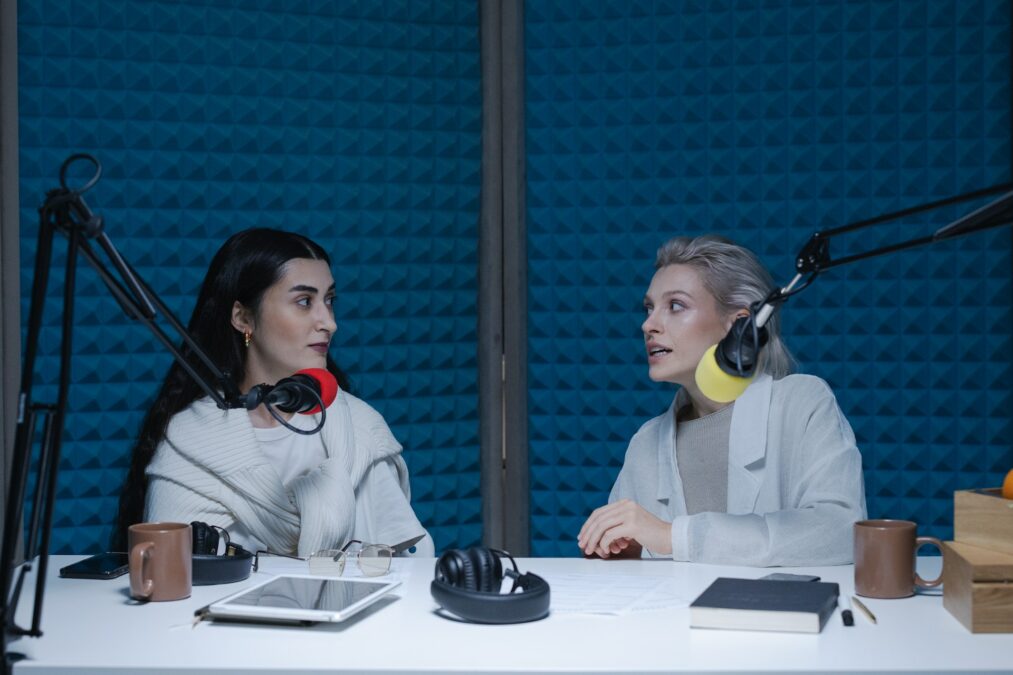 Tough times
It's true that the news media business is undergoing a tough phase where revenue streams are dwindling. It's also true that readers and audience do not trust unconventional information sources. Even on Twitter, people trust the usual news giants such as BBC, CNN, Arab News, etc. Social media influencers got initial edge in the first phase of digitalization, but now trends reveal that followers do not trust their SM stars blindly, especially when followers see a promotional video the audience know that the influencer has taken money to speak of "good things" about a product or a service.
In a survey last year, the Oxford-based Reuters Institute said that Facebook was among the least-trusted platforms in the United Kingdom with just 27 percent of respondents saying they had faith in the news they saw on there, with the same percentage for Twitter. Tiktok (20 percent) and Instagram (24 percent) were at the bottom of the ranking, according to the research report.
News media, for all practical purposes, is the objective source of information, and some PR professionals in the region have tried to skew it in the favor of their clients. Hence, sometimes, it is extremely important to talk about an issue that everyone knows about, but no one talks about!
(With inputs from Hadeel Karnib)