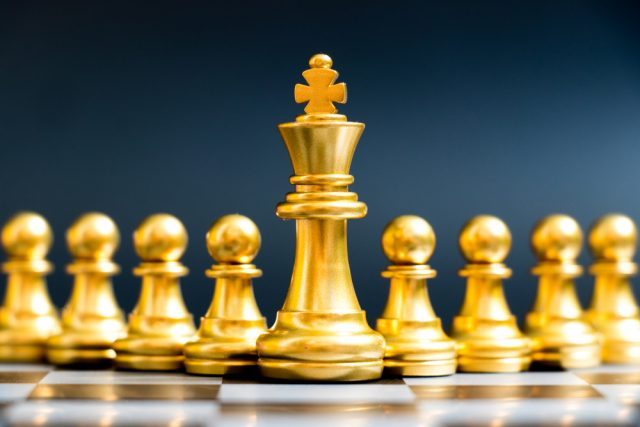 Because of the ongoing disruptions and also due to the recent introduction of Value Added Tax (VAT) in the region, business top lines are under significant pressure. This has forced companies to look at organizational structures and ways of optimizing and reworking an organization's cost base. Further, the business leaders stressed they couldn't wait for things to change and have to explore venture capital (VC), equity market and public initial offers (PIOs) to meet their capital needs.
These sentiments were echoed at the King Abdullah Economic City (KAEC), in Jeddah – Saudi Arabia, which hosted the Top CEO Conference & Awards 2018 on April 10 and 11. Into its fourth edition, the two-day mega event witnessed scores of top chief executives of publicly listed companies from various sectors and who's who of the Gulf Cooperation Council converging in the Kingdom. This year's edition was historic as it was for the first time Arab Women Forum was held amid sweeping and drastic societal reforms taking place in Saudi Arabia.
Sturdy outlook
Arabnet, an online hub for Arab entrepreneurs, has predicted startup funding worth more than $1 billion to be raised in the Middle East this year. Those at advanced stage of their growth plans are looking to go public with Initial Public Offerings (IPOs). The capital raised through IPOs in Q4 2017 touched $2.5 billion, over ten times the capital raised last year and the highest since 2014. In Oman, the Muscat Securities Market recorded the highest number of listings with three IPO deals during Q4 2017, raising a combined capital of $81.9 million.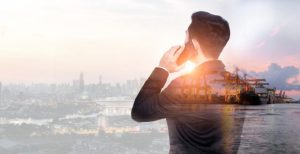 "The region has seen a number of VC firms established over the last few years and a new ecosystem which promotes startups and entrepreneurship is developing rapidly. Regional governments have worked hard to create a more welcoming environment for both entrepreneurs and venture capitalists. We have seen the success of a number of home grown companies which are attracting worldwide attention, e.g. Souq, which was recently bought by Amazon, and Careem," said Iyad Malas, Partner, Gateway Partners.
Women empowered
The new growth story isn't complete without a discussion on the potential women hold to transform the regional economy and society. In the first-ever Arab Women Forum, top women executives and entrepreneurs held candid discussions on inclusivity, gender equality at workplace and creating a discrimination-free environment to help women flourish and make a significant contribution in all spheres of life.
And it seems they are being heard now. There is a sea change being witnessed in relation to women empowerment in the region. The UAE is leading from the front. Sultan bin Saeed Al Mansouri, UAE Minister of Economy, was quoted recently saying there were 23,000 Emirati businesswomen-run projects worth over $13.6 billion, and 15 percent of women positions in the boards of chambers of commerce and industry nationwide.
The UAE's Securities and Commodities Authority recently issued an order requiring the board of listed companies to have at least 20 percent women. Saudis are not far behind with their unprecedented decisions of letting women make their own choices by relaxing the male guardian system and allowing them to drive.
"This is an exciting and transformational time for women working in the Middle East. Women are poised to lead a paradigm shift in the region and thereby improve their potential to claim the senior positions they deserve. And the first-ever Arab Women Forum is the evidence of the transformation we are talking about," said Julien Hawari, Co-CEO, Mediaquest, at the forum's inauguration.
Saudi on the faster lane
In the past it would have been difficult to imagine whether Saudis would give women their due rights. But the Kingdom opening up the entertainment sector and letting women free put a strong message across — that they are a vital part of the new oil-free economy.
Sooner or later, women would be at equal pedestal with men and catapult regional economy to greater heights. Under Crown Prince Mohammed bin Salman, Saudi Arabia is turning out to be a first of many things — be it breakaway from its image of ultra conservative society or opening up the economy for the private sector. This year's Top CEO Conference & Awards 2018 was an acknowledgment of the great and unprecedented transformation taking place in the Kingdom of Saudi Arabia.
Despite rising budgetary deficits and tightening liquidity, Crown Prince's vision is unfolding fast. 'Qiddiya", an entertainment city and potential rival to Disneyland, NEOM, a mega project billed as a regional Silicon Valley, and the Red Sea project, a reef-fringed resort destination worth hundreds of billions of dollars, are a few examples of Crown Prince's steely resolve.
And this spirit to script a new growth story is also reflected in the private sector across the region. Having battered the negative economic headwinds, business leaders have become stronger than before to strategically reassess and realign their operations to thrive in difficult times. If the financial year goes as per the projections of the World Bank, International Monetary Fund and other top rating agencies' predictions of a growth rebound, business leaders in the region will certainly have enough opportunities to shine and rise even in the upcoming tough times.