DUBAI, UAE — Despite global market volatility and rising inflation concerns, the UAE and Saudi Arabia's consumer spending power remained strong in 2022 and will remain so this year too.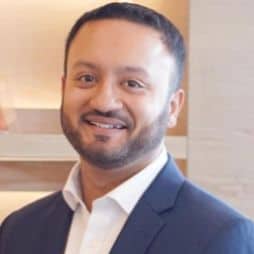 "Consumers in both countries have confidence in their purchasing power because of future confidence based on strong economic foundations developed in the last decade and the ongoing positive policy changes for the private sector and individuals," Mohammed Dhedhi, Partner,at leading management consulting firm Kearney Middle East told TRENDS.
According to Kearney's most recent report on local consumer sentiment and purchasing habits, both countries reported an increase in non-essential spending from 2021 to 2022, with the expectation that this trend will continue into 2023.
"The policy changes in the UAE to ensure citizens' ease of living, the handling of COVID-19, and the recently announced D33 program all contribute to sustained spending and the UAE's position as a top destination" said Dhedhi.
On the other hand, Saudi Arabia's Vision 2030 initiatives and broader economic opening continue to translate into strong and growing consumer confidence, coupled with increases in disposable income.
Furthermore, both countries have implemented inflation-linked salary increases, which provided an additional cushion.
However, despite their high purchasing power, inflation and price increases have impacted consumers in the UAE and Saudi Arabia, affecting the prices in most sectors.
In both countries, price increases were most noticeable in five categories: food and beverage (76 percent in KSA, 85 percent in UAE), restaurants and hotels (67 percent in KSA and 72 percent in UAE), clothing and footwear (63 percent in KSA and 70 percent in UAE), electronics (61 percent in KSA and 68 percent in UAE) and transport including gas prices (57 percent in KSA and 77 percent in UAE).
"Consumers do not expect their spending to be affected, with more than half (56 percent in the UAE and 46 percent in KSA) planning a major household purchase (AED 1,000+ and SAR 1000+) in the next six months," Dhedhi stated.
"Additionally, our research suggests that the increase in spending on non-essential items will continue into 2023 for at least one major household purchase", he added.
Online purchasing remains popular
According to Kearney's research, online purchasing remains a popular channel for both UAE and Saudi shoppers, owing to the ease of purchase, cost savings, variety, and ease of delivery.
The report revealed that when it comes to shopping in brick-and-mortar stores, the importance of the in-store experience and convenience increased compared to 2021.
According to Dhedhi, the reason for this is that during and after the pandemic, many retailers adopted an omnichannel approach to mitigate the business impact.
"With online shopping on the rise, retailers need to build stronger brand connections and offer new, more engaging in-store experiences now more than ever," he went on to say "By closely monitoring the changing face of retail and adapting their strategies, key stakeholders in the retail sector can capitalize on this positive, local sentiment, and this will ensure that they remain relevant and engaged with consumer needs to remain competitive," he concluded.