Dubai, UAE— A few weeks before the COP28 kicks off in Dubai, the city has taken a slew of measures in the transportation and infrastructure sector to mitigate the ill-effects of climate change.
The emirate has been actively involved in developing and implementing various climate adaptation strategies and technologies to effectively reduce the impact of climate change and improve the city's overall resilience.
"Dubai aims to set a global standard in sustainable and eco-friendly transportation. The RTA's 2050 Zero-Emissions Public Transportation plan reflects the city's ambition to become a global model for sustainability and green transformation. This plan will mobilize the use of clean energy sources and electrification, among other initiatives, to decarbonize its sector over the long term," says Bakatjan Sandalkhan, Partner and Associate Director at Boston Consulting Group (BCG).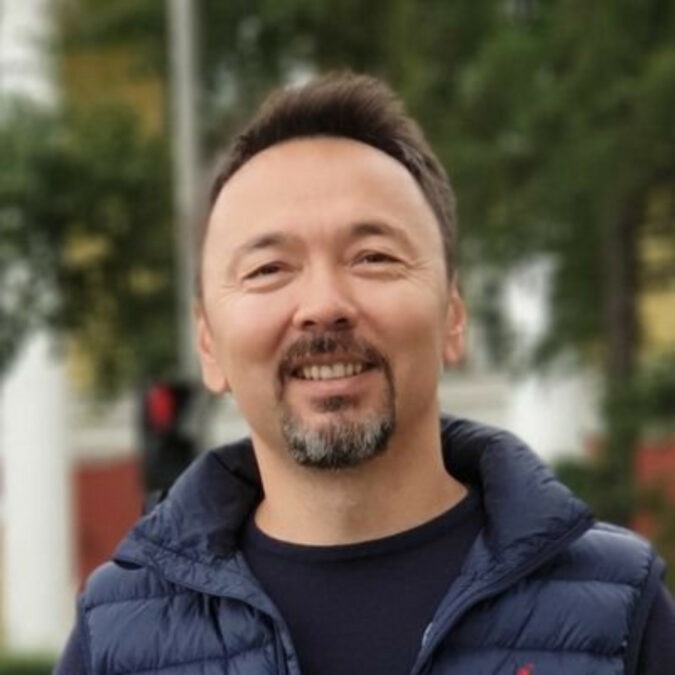 Dubai is also transforming its transportation sector to make it more sustainable and climate resilient. The city is investing in public transportation, including a new metro system and a network of bus rapid transit lines. It is also promoting electric vehicles and developing infrastructure to support their use.
Dubai's strategies to promote sustainable transportation and reduce emissions are many and ongoing. At the Federal level, the UAE Smart Mobility Strategy aims to position the UAE among the leading countries in smart intermodal mobility by 2032. It is structured around the pillars of compatible infrastructure, integrated mobility systems, and dynamic policies and regulations and has five main objectives: safety, sustainability, efficiency, reliability, and a seamless experience.
Also, Dubai's First and Last Mile Strategy encourages the shift to public transport by supplying multiple mobility options for the first and last part of a journey leading to or from a public transport station, such as buses on-demand, taxis, carpooling, electric scooters, and bicycles. In addition, the self-driving metro network will be expanded from the current 89 kilometers to around 379 kilometers in Dubai.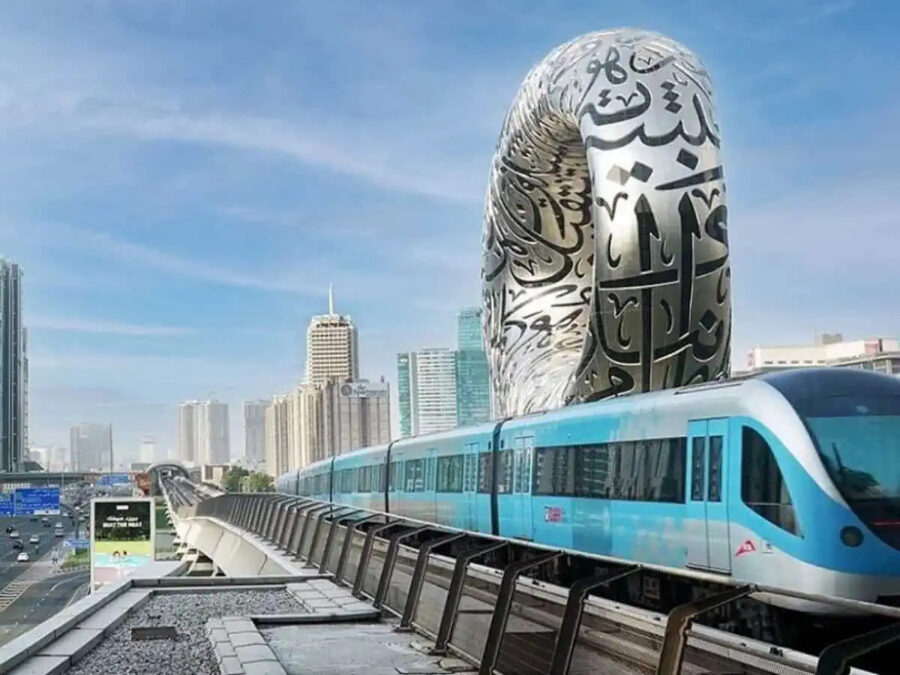 According to Sandalkhan, private passenger cars, buses, heavy-duty trucks, and industrial machinery such as cranes and excavators are the primary emissions sources in the transportation sector.
"The city grapples with significant growth in both passenger and freight transportation demands." "Dubai has one of the world's highest vehicle-to-resident ratios, with one car for every two people," he explained. "Additionally, the cultural emphasis on 'car pride' contributes to a higher proportion of SUVs in Dubai than in other global cities." Lastly, the UAE's construction industry is experiencing an exceptional resurgence, with remarkable growth rates."
Expo City Dubai, which provides shade for 80% of primary walkways and 60% of hardscaped areas and public open spaces to protect against the heat of the UAE's arid climate and promote pedestrianization, is one example of a specific infrastructure project in Dubai that has been designed to be climate resilient.
Challenges
On the other side, making Dubai's transportation system more resilient to climate change is one of its most complex challenges. Extreme weather events, rising sea levels, and changes in seawater salinity and acidity due to higher temperatures, according to Sandalkhan, could cause damage and increased strain on existing coastal and offshore infrastructure and related maintenance costs.
"Given that 85% of the UAE's population and more than 90% of its infrastructure is in low-lying coastal areas, Dubai and its neighboring Emirates are actively planning for the climate-related impacts on their infrastructure. This includes design, placement, construction, operation, and ongoing maintenance considerations," Sandalkhan explained.
In addition to these physical challenges, Dubai also faces several economic and social challenges in making its transportation system more resilient to climate change. For example, the city relies heavily on automobiles, contributing to air pollution and greenhouse gas emissions.
On the other hand, the city is currently working to promote the use of electric vehicles. Dubai is committed to advancing sustainable transportation solutions. Under its Green Mobility Strategy 2030 umbrella, a leading electricity and water authority initiated the EV Green Charger Initiative.
"The initiative has seen remarkable growth, with the number of registered electric vehicle owners surging from just 14 in 2015 to over 11,000 as of May 2023. This number is projected to double in the coming years," Sandalkhan said, adding that by 2030, the city plans to have more than 42,000 electric vehicles on its streets.
"By 2025, the number of EV Green Charging Stations is expected to increase from the current 370 stations and over 680 charging points to 1,000 stations." Furthermore, by 2027, the entire taxi fleet in Dubai will be powered by hybrid, electric, or hydrogen technologies," he stated.
The RTA's 2050 Zero-Emissions Public Transportation plan in Dubai outlines a phased approach to greening the city's public transport.
By 2030, the plan aims for 10% of public buses to be electric or hydrogen-powered, scaling to 20% by 2035, 40% by 2040, 80% by 2045, and reaching complete conversion by 2050.
Additionally, the plan targets converting 30% of taxis and limousines to electric or hydrogen by 2030, increasing to 50% by 2035 and achieving complete conversion by 2040.
With DTC-operated school buses, the plan sets similar milestones: 10% conversion by 2030, escalating to 30% by 2035, 50% by 2040, 80% by 2045, and complete transformation by 2050.
Moreover, a major oil and gas company and an electricity and water authority in the UAE recently signed an MoU to conduct a feasibility study for a joint pilot project.
This project aims to use hydrogen for mobility in line with the country's clean energy and net-zero strategies, intending to supply 100% of energy production capacity from clean energy sources by 2050.