DUBAI, UAE — Family offices are multi-trillion dollar global financial powerhouses. They have become the go-to wealth management vehicle for wealthy individuals and manage more money now than hedge funds in the world. 
According to the PwC Middle East Family Business survey 2019, family-owned businesses in the Middle East, contribute 60 percent of the GDP and employ more than 80 percent of the workforce. 
In 2015, Financial times estimated that there were about 79,000 very rich individuals (those with personal wealth greater than USD 50m) who control roughly $19 trillion in assets. 
After COVID-19 and digital disruption, the recent geopolitical developments such as the war in Ukraine, tension between China and the USA, or the energy crisis hitting Europe, are making the environment challenging for global businesses. This has also forced family offices to diversify their portfolios.
Traditionally pretty conservative investors, these Goliaths are changing their strategic assets allocation (SAA), driven also by generational changes. 
Also Read Riyadh, Dubai, Kuwait lead MENA in supporting startups as region sees drop in investment levels
For many years, real estate was the cornerstone of family offices,  making up around 60-70 percent of most family offices' portfolios. But this is changing now.  According to UBS annual Global Family Office Report 2022, private equity's potential for higher returns and its broad opportunities are becoming more and more popular. In the era of Fourth Industrial Revolution, technology has become one of the preferred investment destinations, whether through direct investment or through venture capital (VC) businesses. 
According to venture capital experts, this is the right time to invest in the asset class. 
"There is a huge quantity of deals that are on the table and the window will not be open for long time (sic)," says Maggie Vo, managing partner and chief investment officer, Fuel Venture Capital. 
Paul Aver, managing partner at Frontier Path, a venture consulting and investment advisory firm for family offices in Dubai, said that the family offices became active in VC roughly 4 years ago. "About 3-5 years ago, it would be difficult to talk with families about technologies and innovation, but now it is a standard thing," Aver said. "The young generation is interested in technology and innovation. Some of them are maybe not so excited about the traditional business that their families were doing for many years. They want to do something new." 
Leading this change is that the profit margins in the traditional sectors like fashion, retail, automotive dealership, traditional F&B, or construction are dwindling, Aver said. 
"That's why, in order to maintain their standard of living, the families need to think about putting between 3-7 percent into more risky, but potentially more profitable investments," he explained. 
According to UBS report, digital transformation is the theme that resonates the most with family offices. This spans e-commerce, data, AI, or DLT applications such as the blockchain. 
Healthcare and social assistance are also the sectors where technology is sparking changes. 
"Young generation is attracted by the investments in technology and they try to diversify their portfolio,", said Ricardo Rojas, chairman of Platinum Star Financial Group, a family office from Colombia that invests mainly in real estate and technology. His family office has invested recently in a VC fund and aims to bring Colombian startups to the region. 
"Countries like UAE, KSA, Kuwait invest a lot in healthcare technologies, so this is a fantastic market for the companies,"  Aver said. "A lot of the companies want to come to these countries and bring their technologies and make a technology transfer. For these companies, family offices are a fantastic opportunity because they can be not only financial investors but also a strategic investor, opening up the market for the whole region."
Dubai ranked first in the MENA region and tenth globally in Global Venture Capital FDI Projects, according to the Global Venture Capital FDI Ranking 2022 report published by the FDI Intelligence based on data gathered during 2003-2021.
Family offices are strongly pushing for investments in the blockchain and Web 3. "The allocation to that is growing," confirmed Andre Ayotte, executive director at Kapower Ltd. Kapower is a single-family office in the UAE, focusing on investments in Africa. 
Technology, according to Ayotte, is an important enabler and solves real world problems not only in Africa but globally. This, in turn, has triggered investment into the VC funds.
"We started to deploy in VC three years ago. This is a big shift for us as we've been in infrastructure and power domain before. We wanted to be at the forefront of investing and we thought that VC is an asset class that allows us to be leading versus reacting against the continent's problems (Africa)," Ayotte said. "But new technologies are only one of three pillars of our investment strategy. The second pillar of our strategy is built on impact investing and the third one on investing in youth." 
This is also borne out by a UBS survey, which reveals that over half of family offices have sustainable investments with the the highest being in the Middles East (70 percent).
The need to embrace impact investing is driven by generational changes. With climate change, the investments in clean tech, agritech, renewables etc have become more popular investment destinations.  
UAE attracts family offices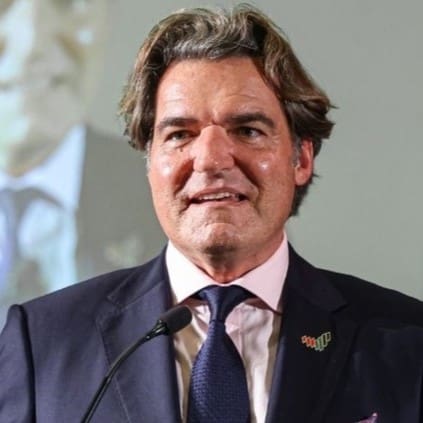 "As family offices are seeking quality deals to add to their investment portfolio, they are actively re-allocating capital to invest in companies. There are numerous great opportunities globally," Ritossa Family Office Chairman Anthony Ritossa told TRENDS. "Europe is difficult now due to the UK real estate market's challenges. Therefore, family offices are currently more defensive at present."
"The war in Ukraine faces non-bridgeable conflicts and an end is not in sight. Questions is how it may escalate. There are chances that things will unfortunately get worse. In addition, the US-China rivalry is a challenge. America's politics has depolarized, supply chain issues are problematic, travel issues exist, and there's a strong trend toward deglobalization," he added.
Investments in real estate in the MENA region, especially in the UAE are very popular among family offices, but some other markets, like Saudi and Kuwait could be interesting destinations for realty as well, said Aver.
"The family office would seek returns that are industry standard, over 30 percent. In the VC they want high returns and some deals can bring 10, 20 to 30 times  more,"  Aver added. "Additionally, investing in VC demands liquidity and as the era of cheap capital is over, this could be a problem." 
In the Middle East, $1 trillion (Dh3.67 trillion) is set to be transferred to the next generation over the next decade and the existing family businesses are becoming more professional in the way they manage their assets.  
With its business friendly politics and favorable taxation, the UAE continues to gain strong popularity among family offices and high-net-worth individuals. Financial wealth grew by 20 percent in the region in 2021 compared to 11 percent globally.  
Some European families and also those from other regions have set up their presence in the UAE.
"Dubai is becoming a global hub for family wealth," Aver said. "I believe that in a couple of years it could really challenge Singapore as one of the leading hubs for private wealth."