DUBAI — In the dynamic landscape of technological advancement, the Global Data Dialogue 2023 stands as a beacon of enlightenment, poised to illuminate the boundless possibilities of Artificial Intelligence (AI). Hosted by DataLEADS, a globally acclaimed digital media and tech company, the second edition of this flagship summit is set to take place on November 22, 2023, at the Shangri-La Dubai, Sheikh Zayed Road.
Under the resonant theme, "AI – Now & Beyond," the summit aims to convene a diverse spectrum of global stakeholders in data and AI, uniting them under one roof for an insightful discourse on the cross-disciplinary facets of this burgeoning ecosystem.
Through engaging panel discussions, illuminating show-and-tell sessions, and dynamic flash talks, the summit endeavors to spark dialogues that will shape the trajectory of AI and data science globally.
This full-day event, scheduled to run from 10:30 AM to 5:30pm, promises a wealth of opportunities for networking, collaboration, and knowledge-sharing. Handpicked AI startups and organizations will also be given a platform to showcase their groundbreaking work, further enriching the collective understanding of the transformative potential of AI.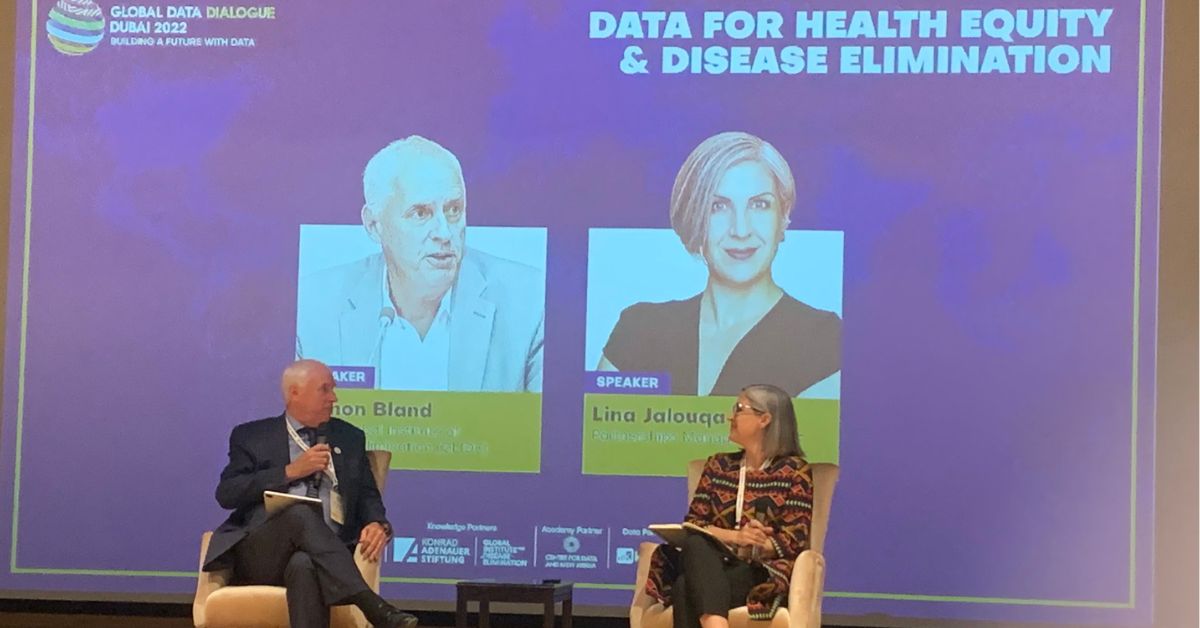 In partnership with esteemed institutions such as Konrad Adenauer Stiftung, Germany, and Jagran Lakecity University, India, DataLEADS is committed to curating an event of paramount significance. Building on the resounding success of the inaugural edition in 2022, which brought together an international contingent of over 170 delegates from diverse backgrounds, the Global Data Dialogue has firmly established itself as a cornerstone in making data a global public good.
Encapsulating the spirit of DataLEADS' mission, this summit seeks to empower individuals with a deeper understanding of the world around them, leveraging the power of data and AI. Through a multifaceted approach that encompasses data research, digital transformation, media literacy, and more, DataLEADS continues to be at the forefront of driving positive change.
Surbhi Pandit Nangia, Vice President of Outreach & Partnerships at DataLeads, explained that AI has been captivating everyone's attention recently. "It's not a new term – it was coined almost three decades ago – but its momentum has increased significantly in the recent past," she said.
In an interview with TRENDS, she added, "We are at a pivotal point in human history where we're trying to comprehend the complex relationship that artificial intelligence has with our lives. At the Global Data Summit 2023, our goal is to bring together stakeholders from various sectors and disciplines to discuss the significance and ethical considerations surrounding AI."
Reflecting on last year's event, Nangia noted, "The previous Global Data Dialogue focused on building the future with data. This year, we're taking the next step to explore how this data can be utilized through AI."
She further clarified, "We want experts to discuss AI's relevance across industries like finance, education, travel, and more. Most importantly, we'll delve into the ethical use of AI."
Networking opportunities will be a key focus of the summit, with DataLeads inviting five startups from diverse fields. "These startups will be represented by their founders, CTOs, or CFOs, who will share their journeys in a session titled 'AI Innovation'," Nangia said.
The summit will also feature Q&A sessions after each panel discussion and opportunities for media interviews.
Global Data Dialogue 2022
Last year's Global Data Dialogue covered major developments in the digital environment, including artificial intelligence, predictive writing, data-driven regulations and governance, media use of data, discussions on data privacy policies, and blockchain technology. The importance of data, as well as the challenges related to its accessibility, connectivity, and application, were key topics.
The participation of a wide range of sectors at the Global Data Dialogue 2023 led to productive discussions that shed light on the current state of data application worldwide and offered insights into its future potential.
AI's impact on society
Surbhi Pandit Nangia noted that through the Global Data Dialogue 2023, DataLeads aims to create a specific space and forum for like-minded professionals, various stakeholders, and policymakers to deliberate on the significance of AI, its impact on society, and the importance of maintaining an ethical framework when applying AI across different domains.
What sets the Global Data Dialogue 2023 apart
What sets the Global Data Dialogue 2023 Summit, apart from other events in the data and AI field, is the thoughtful curation of each session, reflecting the evolving landscape of AI, as per Nangia. The speakers at the event, leaders in their respective fields, will not only discuss AI's impact on specific regions or countries but also its broader implications on society, offering a global perspective.
Diverse themes and discussions
The Global Data Dialogue 2023 will feature a diverse array of thought-provoking themes, including harnessing AI for societal benefits, fostering vibrant startup ecosystems centered around AI innovation, and exploring AI's critical role in newsrooms.
The Summit will delve into AI's transformative impact on the financial sector and examine the changing dynamics of information manipulation in an AI-driven era.
Additionally, the discussions will focus on the importance of nurturing responsible AI, emphasizing ethics and accountability in its development and deployment.
Spotlight on forward-looking AI initiatives
Furthermore, the event will spotlight forward-thinking initiatives in AI, offering a glimpse into the innovative ventures poised to shape the future of this rapidly evolving field.