From taking a holistic view of skincare to tech-enabled cutting-edge services, the beauty habits of regional consumers have undergone a massive shift.
Brands have had to strategize and react quickly to continue resonating with consumers in a buoyant regional beauty and personal-care market that, according to Euromonitor International, is estimated to be worth $58.3 billion by 2025.
And the market is characterized by a high level of disposable income and spend per capita on beauty, demand for new product categories, and hybrid shopping experiences driven by the tech boom.
Changing habits
There is a clear shift in consumer behavior due to rising awareness and keenness to take care of one's overall wellbeing.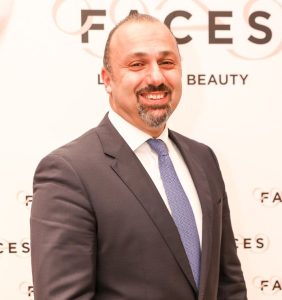 Speaking to TRENDS, Salem Kaissi, Vice-President of Chalhoub Group's multi-brand luxury beauty concept Faces, said, "This shift has pushed up the demand for skincare and clean beauty products. Skincare is the fastest-growing category at Faces, clocking strong double-digit growth (20-25 percent) year-on-year."
The UAE market has the strongest contribution towards skincare in line with global trends.
In fact, skincare as a segment has grown roughly 30 percent in the UAE in recent times, much higher than the overall regional growth.
"While skincare contribution in Saudi Arabia is lower versus the regional average, we see a strong growth trend there too," Kaissi observed.
"Yet another interesting category within skincare is 'blue beauty', comprising sustainably sourced and ethically made products while reducing plastic usage and protecting the marine life from chemicals," he said.
"It's becoming quite big in the US and Europe, and is expected to catch on in our region in a few years."
Historically the makeup category has been quite strong in the region, especially in markets like Saudi Arabia, Qatar, and Kuwait.
However, pandemic-related constraints like wearing face masks have had a deep impact on the overall makeup category, particularly foundation and lips, but not eye makeup. It appears to be slowly bouncing back.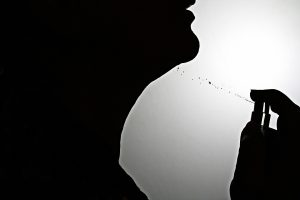 On the other hand, niche fragrance and private collections, often reflecting the personality and aspirations of the regional consumer, continue to clock "exception growth."
"Fragrance consumption is embedded in the GCC consumers' daily routine, and layering of fragrances is an art that's appreciated by our customers," explained Kaissi.
"Even global luxury brands [such as Chanel, Dior, Hermes, Kilian, and Tom Ford] have been inspired by unique fragrance consumption patterns in our region while developing their international collections," he observed.
Almost 52 percent of the Middle East business in the beauty category is generated by fragrance, said Kaissi. The remaining 48 percent is split between makeup (36 percent) and skincare (12 percent).
"In 2021 the niche fragrance category rose to 18 percent up from 10-12 percent [varying from country-to-country]. The home fragrance category is also seeing traction," Kaissi said.
Tech-driven innovation
Shopping from a multi-brand beauty store, where factors like the breadth of choice and not knowing exactly which products will suit the skin make a lot of difference, can be an overwhelming experience.
But no more, as technology is easing buying decisions through some simple steps.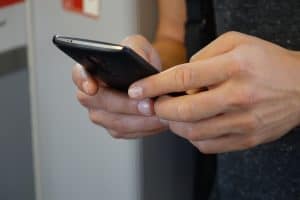 Take a selfie, answer a few questions about skin type and concerns, and what follows is an in-depth skin analysis in a matter of minutes, along with tailored recommendations.
That's how the Faces Skin Advisor tool works, leveraging expert algorithms designed to analyze skincare requirements.
"This tech-enabled tool has positively impacted the growth of our skincare category," Kaissi said.
With additional features like the Magic Mirror, Fragrance Finder, Gift Wizard, and The Test Bar, Faces is taking "hybrid" to the next level, making customer experience highly experiential and digitally enabled.
"We have also added features such as engraving to take personalization in gifting to the next level, which has resonated very well with our customers. It also heightens the level of engagement on the shopfloor," said Kaissi.
Looking ahead
After a sharp decline in some categories due to the pandemic, the GCC beauty market is making a rapid recovery.
"We are seeing an improvement in consumer spending on beauty products and fragrances despite inflationary pressure," said Kaissi.
"Developments like women entering the workforce in Saudi Arabia have driven up consumer spending, bringing in new income," he added.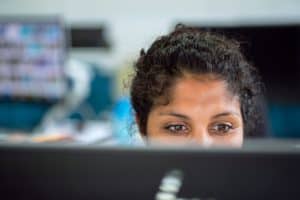 "As brands are reinventing themselves even millennials are encouraged to spend more."
While the return of consumer confidence and bounce-back in spending are encouraging, an obstacle that brands are facing is global supply-chain disruptions.
"That's why supply-chain diversification is a big part of our category management strategy," said Kaissi.
"Alongside well-known global brands, we are introducing newer, indie brands to the region."
For brands that are not ready to make heavy investments to enter a new region, Kaissi's company is providing the dropship capability through Faces.com.
He said the rise of 'Buy Now Pay Later' payment solutions like Tabby and Tamara, among others, are gaining resonance among beauty consumers, which could be seen as another encouraging sign.