DUBAI, UAE — The catering services market in the GCC countries is poised to grow at a compound annual growth rate (CAGR) of 8.2 percent from 2023 to 2028, according to a recent report by MarkNtel Advisors.
The growth is propelled by rising disposable incomes, increasing demand for food and beverage services from businesses and events, growing popularity of online food delivery services, and a surge in the number of foreign tourists visiting the GCC countries.
Segmenting the market, the report shows event catering as the largest segment, followed by corporate and residential catering. Among customers, the market is divided into B2B and B2C segments. Geographically, Saudi Arabia dominates the catering market, while the UAE exhibits the fastest growth rate.
The study also provides recommendations for businesses, emphasizing the importance of investing in new technologies to enhance efficiency and productivity, market expansion, strategic business partnerships, and focused marketing and advertising efforts.
The report's SWOT analysis highlights the potential for growth in the sector, pointing out various strengths, weaknesses, opportunities, and threats that may impact the market.
One of the key drivers of the catering market growth identified by the report is the booming air traffic in the region. As home to prominent tourist destinations and Islamic pilgrimage sites, the Gulf countries have seen a significant increase in air traffic, necessitating more inflight catering services. Many airlines are partnering with catering service providers to meet these emerging food demands.
The GCC catering market has also drawn attention from tech giants. Google recently invested around US$300 million in the GCC catering services startup 'Anthropic', securing a 10 percent stake in the company. Microsoft, on the other hand, committed nearly US$10 billion to an open AI lab to boost its efforts in the web search market.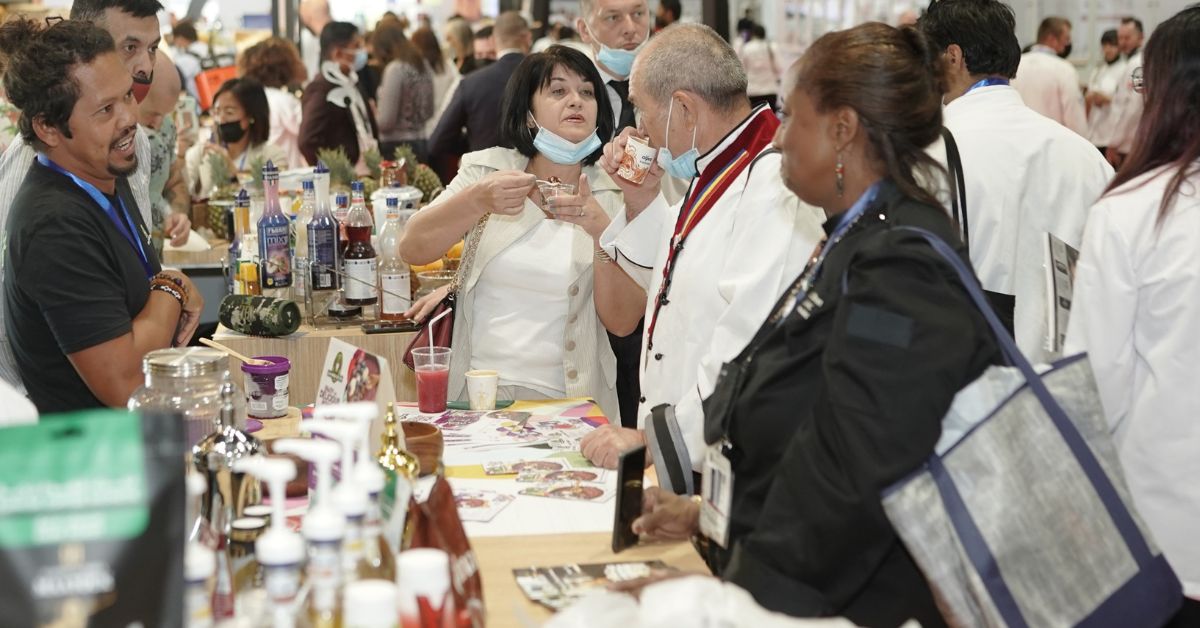 Technological advancements
The report further attributes the market growth to technological advancements such as online ordering and delivery services. This increased accessibility has enhanced competition between catering companies and restaurants, compelling a focus on quality and innovation within the industry.
The market dynamics are especially notable in Saudi Arabia, where an evolution in industry offerings is driven by demand shifts, mega-events and entertainment, and the nation's emergence as a global hub for business, entertainment, sports, and tourism. The increase in corporate buildings and small and medium enterprises (SMEs) has catalyzed the demand for VIP dining services, contributing significantly to the country's catering industry.
Challenges
The report also pinpoints challenges. There is a scarcity of skilled professionals for enhancing kitchen efficiency, and the kingdom faces a shortfall in delivery infrastructure. To combat these issues, catering businesses need to invest in proper training and new technology, alongside bolstering their delivery infrastructure to keep pace with growing demand.
Top Catering Services Companies in the GCC
Gulf Catering Company
Saudi Catering & Contracting Company
Saudi Airlines Catering Company
Qatar Aircraft Catering Company
Integral Food Services WLL
Qatar Star Services LLC
Abela & Co. LLC
ADNH Compass Middle East LLC
Emirates Flight Catering Company L.L.C.
National Catering Services and Foodstuff
Royal Catering Services L.L.C
United Catering
Al Athnain Catering Co. LLC
Seven Leisure
On the upside, potential growth opportunities lie in offering diverse services for business meetings and introducing gift certificates for clients and weddings.
Catering service providers, the report highlights, can cater to diverse client needs by offering varying levels of service, from upscale dining with waitstaff to buffet-style lunches. Introducing redeemable gift certificates for food, beverages, and delivery fees can also enhance customer satisfaction.
In response to high demand, many companies are enhancing their offerings. Catering services across the Kingdom are introducing unique menus and services for mega-events, incorporating innovative technologies to boost customer experience, and paying attention to aesthetic details, from cutlery choices to table decorations.
Emphasis is also placed on offering healthy and diverse menu options catering to various dietary restrictions and preferences, helping businesses differentiate themselves in the competitive catering market.