DOHA — Qatari Prime Minister Sheikh Mohammed bin Abdul Rahman Al Thani's strong confidence in his country's investment fund underscores Doha's commitment to well-researched and meticulously crafted plans, positioning the fund as the future's oil well.
Sheikh Mohammed Al Thani mentioned on TV that the Qatar Investment Authority would serve as the "oil well" if the oil and gas era concludes, emphasizing that funds are only withdrawn from it for high-level decisions, safeguarding it for future generations.
He highlighted that Qatar's sovereign fund ranks among the world's largest, with aspirations to be in the top five.
Describing sovereign funds as an "insurance policy for future generations," he announced Doha's upcoming "third development plan" within Vision 2030, aiming to diversify the economy in the coming two months.
Consistent investments
Established in 2005, Qatar's Sovereign Fund, which focuses on both domestic and international investments and manages oil and natural gas surpluses, has significantly expanded its foreign investments.
The fund has stakes in over 60 countries, including entities like Volkswagen, Rosneft Investment, Harrods, the Agricultural Bank of China, and Paris Saint-Germain.
Despite a global downturn in deal volumes, the fund remained active, leading a $260 million investment in BioXcel Therapeutic and investing in Rebel Foods.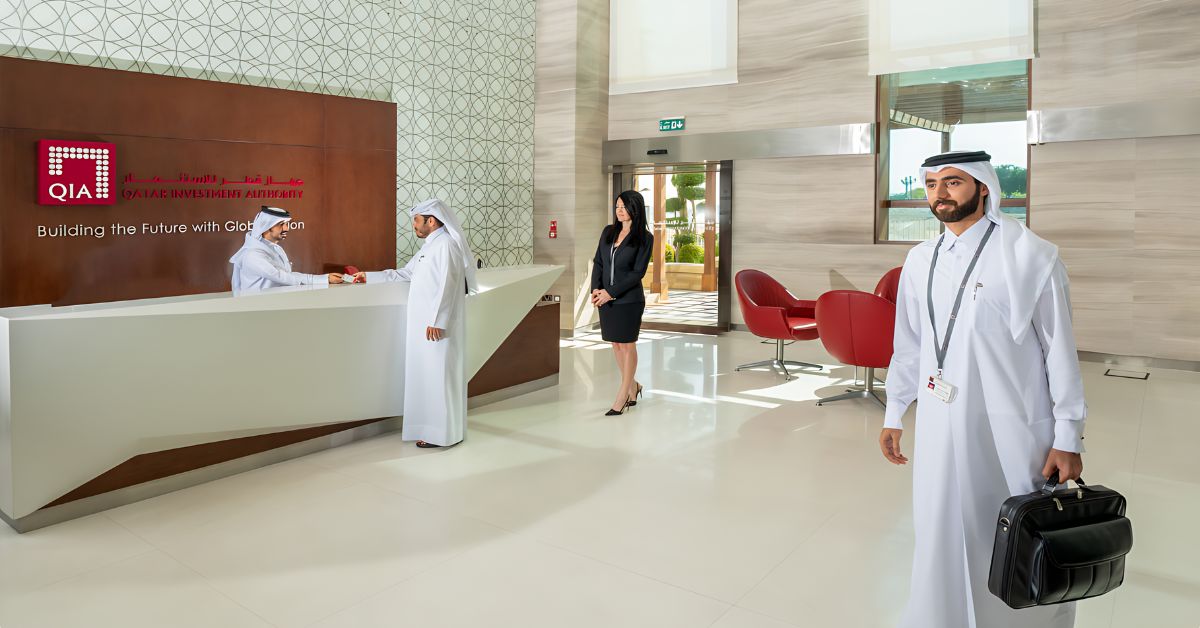 Other notable investments include an 84 percent stake in SoftBank, $2.38 billion in German utility company RWE, and stakes in Porsche, the Eurasia Tunnel Company, Enova Vid, and a $3 billion commitment to various sectors in Pakistan.
The fund also acquired the Crowne Plaza Hotel in Nairobi and sold 49 percent of One Manhattan building in New York for $2.85 billion.
Since 2022, negotiations have been underway to acquire a 20 percent stake in Vodafone Egypt for about $2.5 billion.
In a 2023 Bloomberg TV interview, Mansour bin Ibrahim Al Mahmoud, CEO of the Qatar Investment Fund, revealed plans to rebalance its $450 billion portfolio, targeting venture capital, fintech, and sports sectors globally.
"Financial institutions remain a cornerstone of our investment strategy," he said, emphasizing the fund's growing interest in fintech and the appeal of the sports sector due to increased public engagement and digitization.
A key to the Qatari Fund's success is its strategic vision, including timely investments, geographical diversification, and tapping into rapidly growing sectors.
For instance, the fund made strategic investments during the COVID-19 pandemic and the 2008-2009 financial crisis, capitalizing on undervalued assets.
However, like all investors, the fund faces challenges such as potential asset depreciation or reduced revenues. These risks, inherent to investment, aren't unique to sovereign funds. To mitigate these risks, funds must continually reassess their assets, selling those that have peaked and retaining those with growth potential.