KPMG International announced annual aggregated revenues for KPMG firms globally of $32.13 billion for the fiscal year ending 30 September 2021.
Reporting a 10 percent increase in US dollar revenues from 2020, this follows an extensive period of investment and focus on priority services and solutions addressing the challenges faced by businesses across the globe, KPMG said in a statement.
The global accountancy practice said strong growth was achieved across functions: Advisory growing at 17 percent, Audit at 4 percent and Tax & Legal Services at 8 percent.
Revenues for KPMG in the Lower Gulf (the UAE and Oman) more than doubled the rate achieved in the previous year, it said.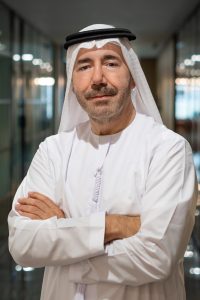 , Chairman of KPMG MESAi and CEO of KPMG Lower Gulf, said: "Our ambition is to become the most trusted and trustworthy professional services organization, and our FY21 results prove we are right on track to achieve this. Quality, agility, and an unwavering commitment to our clients are at the core of what we do."
The statement said KPMG Lower Gulf expanded its total workforce by an unprecedented 21 percent to over 1,800. Resource capabilities were augmented in recent months with many senior hires across audit, tax, and advisory, bringing the number of partners and directors to 193.
In 2021, the organization committed to more than $1.5 billion investment to focus on a multi-year program to accelerate the delivery of its global ESG plan and solutions, the statement said.
KPMG is teaming up with leading universities to provide broad-ranging ESG training for its people, the statement said.
The KPMG network is in its third year of a $5 billion commitment to digital transformation, focused on purpose-driven technology, people and innovation. The organization continued to invest significantly as part of its $1 billion investment in Tax and Legal technology to enable solutions like KPMG Digital Gateway.
KPMG is consecutively ranked in the top ten of Universum's 'World's Most Attractive Employers' by business students globally.
The firm said it garnered numerous accolades this year, including leading the Consultancy-me.com rankings of the top consulting firms in the Middle East in six areas of expertise and eight industry expertise categories.