Years of painstaking efforts toward reforms and diversification undertaken by the governments in the GCC region seem to be finally paying off. The World Bank in its biannual Gulf Economic Monitor report has predicted a new financial year of hope and optimism, with economic growth peaking to 2.1 percent, from the abysmally low rate of 0.5 percent in 2017-18 and rising further to 2.7 percent in 2019-20.
Another report by accountancy and finance body ICAEW expects a decisive turnaround this year, with the Middle East's Gross Domestic Product (GDP) projected to reach 2.9 percent.
In line with this, the Gulf Cooperation Council (GCC) countries are also all set to cut their budget deficit to 52 percent in the new financial year – from $107 billion in 2017 to $51 billion in 2018 – says an analysis by KAMCO Investment Company, based on estimates issued by the global body International Monetary Fund (IMF).
"Policy attention is shifting towards deeper structural reforms needed to sever the region's longer-term fortunes from those of the energy sector. The positive outlook gives an opportunity to policymakers to double the reforms needed to breathe new life into sluggish domestic economies, create more jobs and diversify the economic base," says Nadir Mohammed, GCC Director, World Bank.
Bouncing back
As growth rebounds and governments go full throttle implementing their respective 'Vision' statements, an uptick in economic diversification, a greater role for the private sector and industry-friendly reforms will be quite visible. This sentiment is palpable among top executives across the region, who are now more focused than before to reduce operational costs, improve efficiency, drive digital change, create new markets and, above all, look for innovative ideas to ensure regular flow of capital.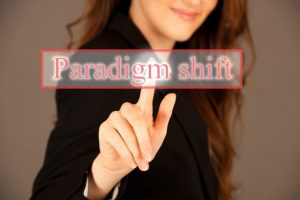 Already used to the 'new normal' of low growth, shrinking profits, additional tax burdens – such as VAT – and limited capital avenues, regional CEOs have shown great resilience over the years and are now all set to come into their own and see their business grow, even as things are starting to look better than they did last year. PwC's Middle East CEO survey has found that nearly 81 percent of the chief executives in the region are confident that their companies will grow considerably over the next 12 months. However, respondents note that there are challenges ahead of them that are big, but surmountable.
Sustainable funding
Mega events such as the Dubai Expo 2020 and vision statements such as Saudi Vision 2030 and Abu Dhabi Economic Vision 2030 promise the execution of big-ticket infrastructure projects with greater participation from the private sector. Projects worth $2.4 trillion in construction, transport and energy sectors are at various stages of planning in the region, notes Deloitte's GCC Powers of Construction 2017 report, calling for the sustainable flow of capital.
While the private sector is ready to join hands with the government and ensure the execution of projects via public-private partnerships (PPP), it wants more clarity on funding, expected returns and feasibility of projects, given tougher operational conditions and tightening liquidity, prevailing in the market at this moment.
"Red-tape and bureaucracy have stalled the progress of many projects. To execute the mega projects successfully, we need a change in the mindset of authorities, where the focus should not be on complex procedures but productivity and delivery. Big-ticket projects need careful monitoring and craftsmanship financially and administratively," stresses Khaled Al Maeena, a veteran Saudi journalist and businessman.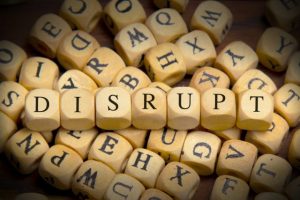 However, many business leaders also believe that big projects require massive capital and a great deal of patience too, as returns don't come overnight. "The key to developing a successful project is ensuring that its economic and commercial value offer is clearly articulated. As the project gets larger, so does the cost of administering it," explains Fahd Al Rasheed, Group CEO, King Abdullah Economic City (KAEC), Jeddah.
"In KAEC's case, we need to make sure that the many assets that make up the city are sufficiently utilized to offset the cost of maintaining them. Planners need to be sure that their cash needs are fully covered before development begins. These types of projects are incredibly capital-intensive and returns are often measured over decades."
Developing disparate sources of capital is another area that has caught the attention of CEOs. With loans hard to come by, more and more companies – primarily startups – are planning to tap into venture capital (VC) and private equity (PE) to meet their additional financing needs. Arabnet, an online hub for Arab entrepreneurs, has predicted that startup funding worth more than $1 billion will be raised in the Middle East this year.
Meanwhile, firms at an advanced stage of their growth are looking to go public with initial public offerings (IPOs). The capital raised through IPOs in Q4 2017 touched $2.5 billion, more than ten times that raised last year and the highest since 2014. In Oman, the Muscat Securities Market recorded the highest number of listings, with three IPO deals during Q4 2017, raising a combined capital of $81.9 million.
Even though there have not been high-profile exits and investors haven't seen lucrative returns yet, many industry experts believe the changed economic scenario will create more VC and PE activities and support for small to medium-sized enterprises (SMEs). As the privatization drive gains momentum regionally, emerging capital markets will mature and ensure better returns.
"There are quite a few VCs in the region and, indeed, there is liquidity available. The investment model has developed and is more sophisticated and selective today," explains Xavier Anglada, Managing Director, Accenture Digital Lead, MENA and Turkey. "There is more scrutiny over the feasibility of ideas, the addressable market, the business models involved and leadership capabilities. This reduces the number of deals, yes, but increases the successful ones. We have a few cases of startups being acquired by large global players."
Woman power
Striking a positive note, major efforts are underway in the GCC corporate world to include more women in leadership roles and create an equitable society. Women in the region today wish to be equal partners in the region's social and economic reform agenda, which is moving forward at an unprecedented pace. Developments in this direction in Saudi Arabia in particular have been a welcome change for society in general and the country's economy as well.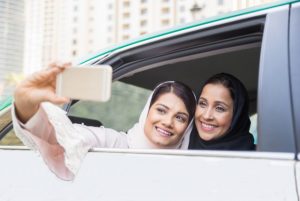 Industry leaders believe more women participating in the workforce will boost the economy and speed up the creation of an equitable society. As just one example, the lifting of the driving ban on women in KSA will give the automobile industry new life, while also requiring more driving schools to be opened and giving an impetus to the entertainment, hospitality and leisure industries. "There has never been a more exciting time for women empowerment in the region. There have been landmark announcements over the last few months in KSA including the lifting the ban on women driving, removing the requirement for women to have a male guardian to register a business and encouraging more women to join the workforce," said Dr. Maliha Hashmi, Executive Director, Strategic Partnerships, Neom Project, Public Investment Fund, Riyadh.
Embracing digitization
Another area of focus for the corporate leaders has been the adoption of cutting-edge technological developments to stay in the race, while improving efficiencies and streamlining operations. The Fourth Industrial Revolution is spreading fast. While governments have been at the forefront in going digital, businesses across the region are slowly and gradually embracing robotics, the Internet of Things (IoT), artificial intelligence (AI), data analytics and blockchain for better corporate governance and increasing profitability through the optimal use of resources. However, the adoption of technology has also resulted in additional training burdens and the redefining of roles and structures.
"We are seeing a big move toward digitization across both financial and non-financial sectors. Disruptive technologies are fast displacing traditional ways of doing business and adopting these emerging technologies will be the only way businesses can stay relevant in the future. There's a high demand for a workforce with the right digital skills. Customers are also more enthusiastic than ever about digital offerings and businesses must provide them," says Ambareen Musa, CEO and Founder, Souqalmal.com.
Net threats
Even as a digital transformation is underway across the region, business leaders have valid reasons to be concerned about cybersecurity. With the convergence of IoT and operating technologies, and increasing reliance on machine-to machine connectivity, the region is seeing a spurt in cybersecurity breaches. The UAE, for example, successfully averted 561 cyberattacks on public and private websites in the first half of 2017 alone.
Meanwhile, Saudi Arabia created the National Authority for Cybersecurity last year to regulate and oversee the protection of networks, IT systems and data security architecture. The WannaCry ransomware attack in May 2017 was a wakeup call for the industry to start investing in protecting their assets from cyber threats in this region. However, more needs to be done if they are to secure their operating environments and critical infrastructure.
"Businesses have to make cybersecurity integral to their planning and operations. Traditional ways of looking at cybersecurity from a pure IT lens is no longer going to yield desired benefits. This calls for an organizational shift in moving the cybersecurity function to a wider level in the organization. Many organizations and governments are looking at how they can use AI and machine learning technologies to improve trust and security in its business transactions. This will be very critical moving forward," says Raj Mehta, Partner, Deal Advisory, KPMG LG.
Job creators or destroyers?
The increased focus on automation has brought to the fore widespread fears of traditional jobs being taken over by smart machines or some jobs becoming complete obsolete in the coming years, raising some ethical questions whether the corporate world is only driven by profits and has no responsibility toward the society in which it operates.
Debunking such misconceptions, many business leaders stress that the adoption of technology is only going to create more new jobs and free up existing employees for other productive work. Many of them also say profile of team members will see a gradual transformation and a healthy mix will be created with the help additional training or external recruitment. A recent report by Gartner lends credence to their view: "Artificial intelligence will produce 2.3 million jobs by 2020, while only eliminating 1.8 million jobs," it reads.
The GCC private sector is aware that it has to share the burden of the governments in the region when it comes to job creation for a growing young population. Experts believe there will be a huge demand for data scientists and those skilled in automation processes, AI, business analytics and blockchain.
Job portal Bayt.com's Middle East Job Index Survey also indicates a positive outlook for the job market in the UAE, with 86 percent of firms intending to hire and 75 percent saying they will be hiring in the next three months. In addition, 76 percent of SMEs region-wide will be on a hiring spree soon. Industries that are most likely to hire are consumer goods/FMCG (81 percent are planning to hire), real estate and construction (80 percent), and hospitality/entertainment (78 percent), the survey reveals.
"I firmly believe the digital evolution will have a positive impact across the GCC. Business leaders need to proactively analyze the impact of such digital trends on their business models and ensure that their workforce is constantly trained and skilled to remain relevant. There is no need to be pessimistic," says Martin Roll, Business and Brand Strategist, Martin Roll Company.
All in all, the private sector is geared up to cash in on the buoyancy being witnessed in the economy and the positive wave created by social reforms. With a partial stabilization of oil markets and governments' increased support to SMEs, entrepreneurship and innovation, the time is right for the corporate world to show its true colors. The past few years may not have been in their favor, but business leaders have held on to the hope of a turnaround, which finally seems to be round the corner.