Women in Saudi Arabia are no longer being denied the right to have a professional life beyond the confines of their homes. In the last few years women have made entry into sectors as diverse as retail, construction, mining and many others.
According to Sarah Al-Tamimi, vice chair of National Committee to Combat Human Trafficking, the changes in Saudi Arabia are so significant that the kingdom has been recognized by the World Bank as the world's top improver for two consecutive years in the "Women, Business and the Law" report.
Women's employment in traditionally male-dominated sectors has been steadily increasing for the past five years in Saudi Arabia, and the Kingdom continues to take significant steps to make it more attractive for private-sector employers to hire more Saudi women.
"Since Saudi Arabia implemented anti-discrimination rules, more women are working," she said." We see the effects of programs that incorporate more women in male-dominated sectors, relating gender diversity to business goals, vocational training, mentorship programs, etc."Saudi Arabia has introduced legislation guaranteeing equal pay for men and women and initiatives to support working women with transportation and childcare under Vision 2030 to improve gender equality in the labor market and entice more women into the workforce.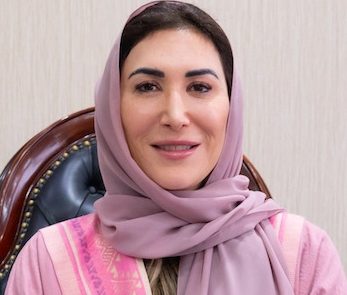 Al-Timimi, who will also speak at the TOP CEO conference's "Change from Within" panel, said Saudi Arabia had made changes to encourage Saudi women to enter the workforce and defend their rights as workers. These reforms include equal rights to choose a place of residency and prohibit gender-based discrimination, including in credit, company licensing, and retirement. In addition, vision 2030 introduced gender-sensitive labor policies, such as maternity leave pension benefits and pregnancy dismissal prohibitions.
She also mentioned that many sectors that had been closed to women before, such as retail, construction, mining, work in tanneries, electricity production, car repair shops, and many others, have all opened their doors to hiring women. For example, data from the Saudi Stats Authority show that female employment in labor-intensive sectors such as construction, manufacturing, and accommodation & food grew by 9 percent, 14 percent, and 40 percent, respectively, just between the beginning of 2019 and the end of 2020.
Thus, encouraging female leaders in Saudi Arabia and globally will have the cascading effect of increasing representation. In addition, having more female mentors and role models will increase young women's interest in going into higher education and joining the labor market.
Al-Tamimi stressed that governments could continue to stimulate the higher education sector to transform and adapt to the changing needs of students, businesses, and policy goals.
"There is also a wide adoption of nationalization policies across the region. Workforce nationalization is a strategic policy addressing the excessive prevalence of expatriate employees in the GCC region. Saudi and other GCC governments are also building national talent and skills development into these policies, from education to vocational training and recruitment, including initiatives specifically designed to encourage more women to enter the workforce".
"The GCC has a significant pool of talent, focused broadly on STEM education, with nearly half of LinkedIn's highly educated members in the region holding STEM degrees. As a result, digital-mechanical engineers and corporate data analysts who can combine digital and STEM skills are in high demand in the GCC ", she said.
Moreover, according to Al-Tamimi, businesses in the region are now seeking partnerships with educational institutions to develop training programs to meet the needed skills both in technical skills and self-management skills.
"Updating recruitment practices are also vital to keep up with the increasing influx of female professionals into the workforce. For example, Saudi Vision 2030's original goal was to reach 30 percent of female participation in the workforce, and our latest statistics show that we have already reached 35 percent. These female professionals entering the workforce represent a very significant pool of talent that is not yet fully explored".
The Fourth Industrial Revolution, which has been going on since the second half of the last century, combines data science and digital technologies with every industry in our economy. It goes beyond using electronic technologies in the manufacturing sectors to blur the lines between what is digital and what is physical.
This moment has created a unique opportunity for the GCC region's workforce. The World Economic Forum estimates that around 45 percent of the current jobs in the region are susceptible to automation. This automation will require professionals who understand the industry and have broad science and data skills.
The main challenges
Businesses in the region have been steadily transitioning from employing foreign labor to hiring more and more national talent.
In addition, 2022 has a recruitment landscape that is fundamentally different from the same period just two years ago. In the post-pandemic world, many people are looking to keep the positive aspects of the new normal in terms of lifestyle and career. Talented professionals, especially young people, are also keen to have modern work arrangements, especially remote and flexible work. For example, LinkedIn published a report stating that 84 percent of talented professionals in Europe, the Middle East, and Africa (EMEA) agree that remote recruiting must become the new standard.