The healthcare sector in Saudi Arabia is entering a new era of opportunities, driven not only by the goals outlined by Saudi Vision 2030 to enhance the quality of life but also by the government's focus on boosting healthcare infrastructure.
With multiple forthcoming healthcare PPP projects, the Kingdom is seeing a rise in private investment in the industry.
JLL, a professional services firm, for example, recently advised Dubai-based Gulf Islamic Investments LLC (GII) on a US$530 million deal to acquire a stake in Saudi Arabia's largest dental and dermatology care provider.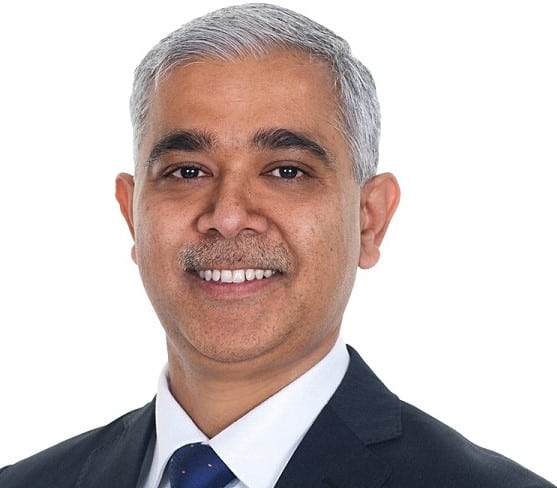 Speaking to TRENDS, Sandeep Sinha, Head of Healthcare Consulting – MENA at JLL, stated that this deal is solid evidence of expanding investor interest in the Kingdom's healthcare industry.
A new era of opportunities
Improving access to quality healthcare and building a world-class infrastructure are crucial pillars of Saudi Arabia's Vision 2030. The country has seen growing demand for improved local healthcare services like its GCC counterparts.
The net impact on medical travel will be a reduction of outbound medical tourism and an increase in inbound medical tourism to the country.
The Saudi government needs the private sector. And it sees the need to build a sustainable and competitive healthcare environment to enable this.
According to Sinha, several projects and infrastructural developments are now occurring in the country's healthcare sector, leading to increased population access and demand.
"Essentially, overall infrastructure development is one of the primary drivers for healthcare," he said, adding that the governance structure in care delivery has generated a lot of new systems, such as accountable care organizations.
The Saudi market is now witnessing massive PPP projects that have begun to be active and functional such as the Medina hospital PPP project. These improvements started three years ago and will continue over the next five to six years.
He said that PPP initiatives are one example of where the government is stepping forward and allowing the private sector to invest.
Then there are the new infrastructure projects where the government suggests that the private sector should come in and build these infrastructures.
Finally, the third aspect is the regulatory component, which the government has eased in investing with foreign direct investment.
So these are the three main initiatives we are seeing, and they are all very positive.
Sinha also emphasized the necessity of collaborating with clinical and international operators.
"These PPP projects will require collaboration from clinical operators who will administer these projects. As a result, this is the type of business potential that PPP projects will eventually bring in for any private investor, private operator or international clinical operations," he added.
A new trend
Major private healthcare players, including Saudi German Health, Dr. Sulaiman Al-Habib Medical Group and King's College Hospital have announced plans to open or expand services in the Kingdom, forecasting growth in demand locally.
There is also a growing focus on preventative care, specialized clinics and primary healthcare to deal with the increasing prevalence of lifestyle diseases.
"There is a trend toward more specialized care hospitals in terms of short-term stays. We will see small hospitals or clinics focused on specific treatment needs," Sinha said.
He added that these specialized hospitals would be seen more in developed markets such as Riyadh. Still, while specialized care is being built in these markets, the trend of picking up secondary care to the mid tertiary care health care facilities is continuing in other cities.
As a result, the private sector will see this as an opportunity to develop across numerous geographies.
Sinha also predicted a surge in mergers and acquisitions, private equity investment, IPOs, and pharma chain activities.
"Over the next five years we will see many new projects emerge in the private sector, either through an IPO process or strategic mergers and acquisitions," he said.
"We are witnessing much investment growth because of overall development, infrastructure, government flexibility and regulatory aspects. I believe there is a clear success story for any player in Saudi Arabia over the next 10 years," he added.