Washington — Hundreds of staff at OpenAI threatened to quit the leading artificial intelligence company on Monday and join Microsoft. They would follow OpenAI co-founder Sam Altman, who announced his move to start an AI subsidiary at Microsoft.
This follows his unexpected dismissal from OpenAI, known for its ChatGPT chatbot that has significantly advanced artificial intelligence technology.
In a letter, some of OpenAI's most senior staff members threatened to leave the company if the board was not replaced. "Your actions have made it obvious that you are incapable of overseeing OpenAI," said the letter, which was first released to Wired.
Also Read OpenAI staff threaten mass exodus to join ex-CEO Altman
Included in the list of signatories was Ilya Sutskever, the company's chief scientist and one of the four-person board members who voted to oust Altman. It also included top executive Mira Murati, who was appointed to replace Altman as CEO when he was removed on Friday, but was herself demoted over the weekend.
"Microsoft has assured us that there are positions for all OpenAI employees at this new subsidiary should we choose to join," the letter said. Reports stated that as many as 500 of OpenAI's 770 employees signed the letter.
At A Glance

Mass Resignation Threat at OpenAI: Hundreds of OpenAI staff threatened to quit and join Microsoft, following co-founder Sam Altman's move to start an AI subsidiary there after his unexpected dismissal.

Senior Staff's Ultimatum: Senior OpenAI members, including chief scientist Ilya Sutskever and executive Mira Murati, threatened to leave if the board wasn't replaced, criticizing the board's oversight capabilities.

Microsoft's Open Arms: Microsoft assured positions for all OpenAI employees at the new subsidiary, with reports indicating up to 500 of OpenAI's 770 employees signed the protest letter.

New Leadership at OpenAI: Emmett Shear, former CEO of Twitch, appointed as OpenAI's new CEO amid investor pressure to reinstate Altman.

Altman's Dismissal Controversy: Altman was dismissed over concerns about underestimating AI technology risks and deviating from the company's mission, claims refuted by his successor.

Microsoft's Investment and Commitment: Microsoft, having invested over $10 billion in OpenAI, remains committed to their partnership and confident in their product roadmap.

AI Technology's Potential and Risks: Generative AI platforms like ChatGPT, capable of human-like responses and imagery manipulation, raise concerns about misuse, including "deepfake" blackmail and disinformation.
OpenAI has appointed Emmett Shear, a former chief executive of Amazon's streaming platform Twitch, as its new CEO despite pressure from Microsoft and other major investors to reinstate Altman.
The startup's board dismissed Altman on Friday amid concerns reported by US media that he was underestimating the dangers of its technology and deviating from the company's stated mission, claims that his successor has refuted.
Microsoft CEO Satya Nadella wrote [on a specific date or source] that Altman "will be joining Microsoft to lead a new advanced AI research team," along with OpenAI co-founder Greg Brockman and other colleagues.
Altman shot to fame with the launch of ChatGPT last year, which ignited a race to advance AI research and development, as well as billions being invested in the sector. His dismissal triggered several other high-profile departures from the company, as well as a reported push by investors to bring him back.
"We are going to build something new & it will be incredible. The mission continues," Brockman said, tagging former director of research Jakub Pachocki, AI risk evaluation head Aleksander Madry, and longtime researcher Szymon Sidor.
#JustIn #OpenAI staff threaten to quit unless board resigns: report. @OpenAI pic.twitter.com/NtpVjrpVB5

— TRENDS (@mena_trends) November 20, 2023
However, OpenAI stood by its decision in a memo sent to employees on Sunday night, stating, "Sam's behavior and lack of transparency undermined the board's ability to effectively supervise the company," as reported by The New York Times.
Poorly Handled Dismissal
Shear confirmed his appointment as OpenAI's interim CEO in a post on Monday, while also refuting reports that Altman had been dismissed over safety concerns related to AI technology.
"Today I received a call inviting me to consider a once-in-a-lifetime opportunity: to become the interim CEO of @OpenAI. After discussing it with my family and reflecting for just a few hours, I accepted," he wrote.
"Before accepting the job, I inquired about the reasoning behind the change. The board did not remove Sam over any specific disagreement on safety; their reasoning was entirely different."
"It's clear that the process and communication surrounding Sam's removal were handled very poorly, which has significantly damaged our trust," Shear added.
Global tech giant Microsoft has invested over $10 billion in OpenAI and has integrated the AI pioneer's technology into its own products.
Microsoft's Nadella further commented in his post, "We look forward to getting to know Emmett Shear and OpenAI's new leadership team and working with them."
"We remain committed to our partnership with OpenAI and are confident in our product roadmap," he stated.
OpenAI is in stiff competition with other entities, including Google and Meta, as well as startups like Anthropic and Stability AI, to develop advanced AI models.
Generative AI platforms like ChatGPT, trained on vast amounts of data, can answer questions, even complex ones, in human-like language. They are also capable of generating and manipulating imagery. However, this technology has raised alarms about the potential for misuse, ranging from blackmail with "deepfake" images to the manipulation of images and the spread of harmful disinformation.
On Friday last, the board of directors of OpenAI suddenly fired Altman. A statement said that the directors "concluded that he was not consistently candid in his communications with the board, hindering its ability to exercise its responsibilities." Later, an internal memo to OpenAI staff, reported by Axios, said the move wasn't a "response to malfeasance."
Reports said later that Altman's ouster was backed by chief scientist Ilya Sutskever and CTO Mura Murati, who became interim CEO, now, according to reports, to be succeeded by Emmett Shear.
The firing sent ripples across OpenAI and the tech world. Soon after Greg Brockman, Altman's ally, quit the company and reports came that several other key employees were leaving. Three senior OpenAI researchers Jakub Pachocki, Aleksander Madry and Szymon Sidor also resigned.
The fallout of the Altman saga is still playing out amid the report that he was reportedly in talks to return to the company. Sources had earlier revealed discussions initiated by Microsoft CEO Satya Nadella, a key supporter with a $13 billion investment in OpenAI, aiming to reinstate Altman alongside other major investors.
But the latest report by Wall Street Journal said that Altman was not returning to OpenAI and that Shear is set to be interim CEO. Board that fired Altman has opted not to agree to proposed terms of his reinstatement, WSJ reported. Efforts to reinstate Altman included proposals for potential new directors like Bret Taylor, former co-CEO of Salesforce Inc. The 38-year-old Altman wanted changes in both the board of directors and the company's governance structure,
At the same time, reports circulated that he was planning to launch a new artificial intelligence venture. Brockman was expected to join the effort and the project is still in development. The WSJ reported that Altman was holding talks on possibly creating a new company, including several of the OpenAI employees who resigned after his firing.
Investors wanted Altman back
Major investors in OpenAI were working to orchestrate the return as CEO of Altman.
Investors as important as Microsoft and venture firm Thrive Capital were making "efforts to bring back Sam Altman," the Wall Street Journal reported, citing unnamed sources.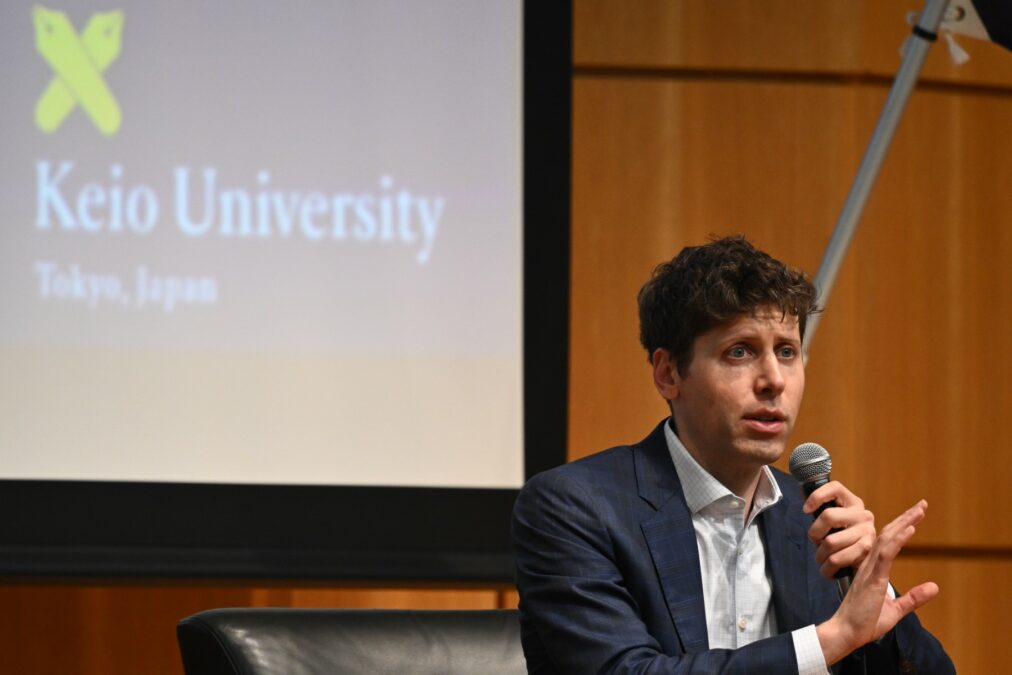 Microsoft and Thrive are the two largest investors in OpenAI, but other investors are supportive of these efforts, the Journal said.
The New York Times meantime said that Ilya Sutskever, a respected AI researcher and member of the company's board of directors, had expressed growing concern about the possible dangers of OpenAI's technology, and felt Altman underestimated such risks.
Board statement
A statement from OpenAI's board referred to the company's stated mission of making sure artificial intelligence benefits everyone, and said that "new leadership is needed for the company to move forward."
The company said that Altman's departure followed "a deliberative review process by the board, which concluded that he was not consistently candid in his communications with the board, hindering its ability to exercise its responsibilities."
"The board no longer has confidence in his ability to continue leading OpenAI."
The statement added: "We are grateful for Sam's many contributions to the founding and growth of OpenAI. At the same time, we believe new leadership is necessary as we move forward."
Sequoia Capital, another investor in OpenAI, said it supported Altman and Brockman in whatever they chose to do next, whether to return to the company or create a new startup, CNBC reported, quoting an unnamed source.
Since ChatGPT went online on November 30, 2022, millions of people have used it to help compose messages, request a recipe or invent a story for their children — which the robot can then read to them.
(With agencies and AFP inputs)