Saudi Crown Prince Mohammed bin Salman bin Abdulaziz Al Saud – who is also the Kingdom's Deputy Prime Minister and Minister of Defence — recently concluded his official visit to Paris. His visit to the European countries -Greece and France – after four years and at a time when the continent is facing an unprecedented energy crisis highlights the growing importance of the Gulf region in general and Saudi Arabia in particular.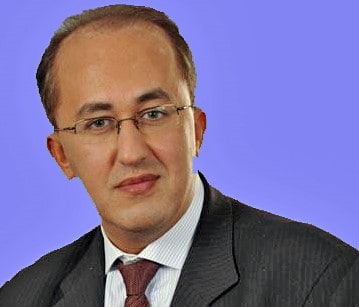 "This visit pointed to Saudi Arabia's strong relations with France and Greece and the will to revive the strategic partnership," Francois Aïssa-Touazi, vice-président of Saoudi Arabia group at Medef International in an exclusive interview with TRENDS.
"It was also a sign of gratitude, as Paris and Athens had set up anti-missile batteries after the Houthis attacks on Saudi oil infrastructures. French President Emmanuel Macron was also the first Western head of state to visit Saudi Arabia last December, after a long period (of isolation)", he said.
Diversifying partnerships
Visiting Europe after US President Joe Biden's trip to Jeddah also sent "a clear message that Saudi Arabia wants to diversify its partners amidst global uncertainties. Although the relation between the United States and Saudi Arabia will remain a strategic one for obvious reasons, the Kingdom acts in the best interest of its own people — whether it comes to oil cooperation with Russia or commercial cooperation with China or Europe", Former French Ambassador to Riyadh Bertrand Besancenot told TRENDS.
"Saudi Arabia is the largest economy in the GCC and a strong political power in the region. The Kingdom wants to defend its interest concerning, in particular, Iranian interference in the region, as we can see in Iraq, Lebanon and Yemen, as well as the Iranian nuclear program. Subjects that were on the agenda during the Paris trip," he said.
Unlike the Greece visit, which resulted in a number of contracts and agreement in several economic fields including energy, no agreements were announced during Mohammed bin Salman's French trip. However, the meeting was aimed at "reinforcing the French-Saudi partnership in various sectors", said Aïssa-Touazi.
"Our strategic partnership is based not only on its long-standing relationship. France, for example, had established its consulate in Jeddah in 1939, and recognized the Saudi state in March 1926, even before the creation of the Kingdom in 1932 – but we also have strong convergence of views on regional issues", said the former French diplomat from Quai d'Orsay. "Moreover, Gulf countries seek to be a key player in the region".
Both Saudi Arabia and France want to play a crucial role in stabilization of the region. France particularly wants greater Saudi involvement in Lebanon. "We hope to have a support of Saudi Arabia in stabilization of Lebanon. President Macron has been involved personally in this important topic", Aïssa-Touazi added.
In April this year, Saudi Arabia and France had announced a joint development fund to provide $76 million for the development of food safety, health, education, energy, water, and internal security forces in crisis-stricken Lebanon.
From energy to food crises
For Aissa-Touazi, the strengthening of dialogue and cooperation between Riyadh and Paris, may also help to deal with the consequences of war in Ukraine, which threatens European and global economy. In addition, while energy crisis is affecting Europe, the MENA region has been hit by the food crisis.
"(It is important) to find together solutions to end the crises. Both France and Saudi Arabia can play a leading role", said Aïssa-Touazi. "The Kingdom has great relations with Russia, particularly in the frame of OPEC+. I think it gives them a certain legitimacy to play role in this conflict".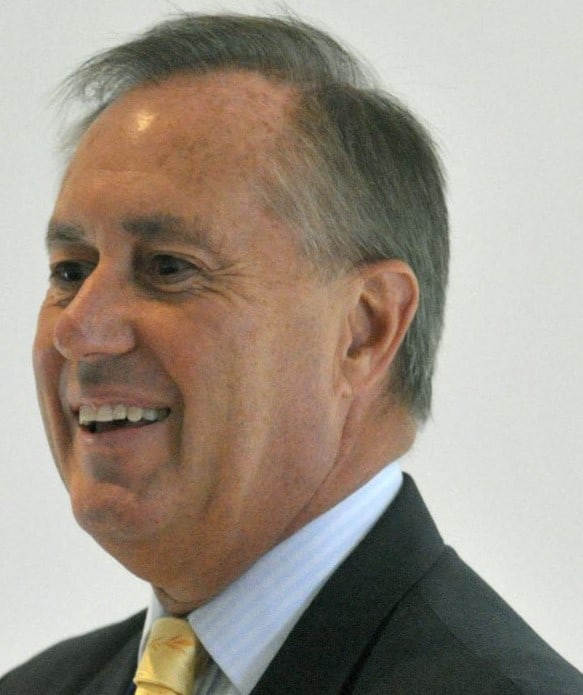 According to Bertrand Besancenot, Saudi Arabia has a capacity to produce more oil if it needs. "The Kingdom also wishes to reduce its dependence on oil and wants to increase the part of the renewable and to start a nuclear program," he added.
France key Saudi partner
Relations have greatly improved between Paris and Riyadh, especially since 2021 Macron's visit to Jeddah. "France is a very important ally and has a strong presence in the Kingdom," said Aïssa-Touazi.
France is Saudi Arabia's main European partner. There are about 140 French companies established in the Kingdom and "around 4,000 enterprises export to Saudi Arabia".
Additionally, France maintains a market-share of around 3.5 percent in total Saudi imports and has positioned itself in 2022 as the eighth largest supplier to Saudi Arabia.
Engaged in a race to modernise the country and attract foreign investors, Saudi Arabia launched a vast program of reforms and mega- projects to diversify its economy from oil.
As foreign investors have some uncertainty about stability of the region, "it's important to work very closely to find a solution to regional conflicts. This is also an aim of the political partnership. More stable and prosperous region will attract foreign investors" said Aïssa-Touazi.
In its Vision 2030, the Kingdom plans to become a leader in renewables energies, pharmaceutical and defense industries, infrastructures, new technologies, digital and also develop new industries like entertainment and tourism.
"We are very committed to assist Saudi Arabia in crucial part of its development," he said, adding that the opportunities are huge. "France, for example, is participating in the development of Al Ula project."
"We are honored that Saudi Arabia gave us this opportunity. It will showcase the French savoir faire in the Kingdom. There are a lot of other projects we would like to be involved in and where we can bring in our added value. Saudi Arabia has a strong ambition to welcome 100 million tourist in 2030  and France leads the world in terms of tourism. Therefore, we have a lot to share and this partnership has a big potential".