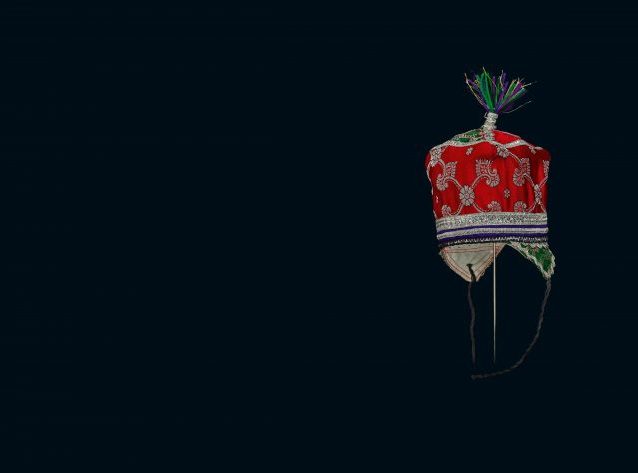 British Museum in London will in October open two new galleries with material from the Middle East, tracing the rich history and culture of the region. One will feature ceramics, glass and metalwork. The other will display some of the 3,000 examples of textiles held by the museum.
Fahmida Suleman, the Museum's Curator for the Modern Middle East, is delighted the galleries will be "on the top floor, the heart of the museum." She tells TRENDS the textiles will include many pieces never before seen in public: "We'll have a huge showcase called 'the Ottoman World', then 'Iran', then 'central Asia', 'south Asia', and the 'Arab World'."
To whet appetites, over 200 examples are lavishly presented in a new book published by Thames & Hudson in association with the British Museum. A weighty, stylishly-produced hardback, Textiles of the Middle East and Central Asia: The Fabric of Life is reasonably priced at 30 pounds sterling, with Suleman's concise, informative text accompanied by superb illustrations supplied by Michael Row, a senior photographer at the Museum.
The Fabric of Life abandons the practice of organizing books on textiles and carpets according to geographical region and related styles, types of dyes or knots. Instead, Suleman shows the links between the textiles and their purpose. Hence The Fabric of Life is set around six themes: childhood; marriage and ceremony; status and identity; religion and belief; house and homestead; politics and conflict.
"My approach to this book would be very different to someone who is a textiles expert," says Suleman. "I don't go into particular weaves, or much into the types of dyes used. I'm looking at the social history behind these textiles, how they relate to a person and to everyday life. It's not just what you wear, but what surrounds you: it includes amulets you carry, prayer rugs, and contemporary works of art that people use to convey a message about the politics of their time."
Tracing Arab culture, history
Since becoming a curator at the British Museum, Suleman has worked to raise the status of textiles, which she feels have been under-rated, partly for practical reasons. "The [display] cases aren't built for textiles," she says. "You need special humidifiers and lighting conditions. Ceramics, metalwork, glass can just stay in their cases."
Born to an Indian family in Uganda – her first language is Gujarati – and growing up in Canada, Suleman went on to Oxford for a masters in the 19th-century architecture of Zanzibar and a doctorate in Islamic Art and Archaeology. But she says her passion for textiles came from her mother, and this informs her sense that textiles may also have been neglected because of their association with women: "There are male weavers, and professional male embroiderers, but this is largely a female activity."
Nowhere is this clearer than with the bridal trousseau. The Fabric of Life includes an Omani dress of indigo-dyed silk, a Jordanian Bedouin cotton handkerchief for wedding dances, and a lavish 1860s Baghdadi Jewish wedding outfit, worn by a woman named Esther, that reflects both Ottoman and Indian styles and therefore the trading networks of the time.
A green and purple overdress (thawb al-nashal) from Bahrain, which was presented in the late 19th-century to Queen Victoria's son Prince Alfred Ernest Albert, illustrates both trading patterns and how such a garment conveyed status. Expertly worked in gold- and silver-wrapped threads, a few small Gujarati letters reveal the work of a professional embroiderer in India.
A green, red and gold curtain (sitara) for the Prophet's Mosque in Medina – with embroidery featuring a mosque lamp and candlesticks – was presented by the Ottoman Sultan Selim III in 1790. It is suitably inscribed with Quranic verses and a saying of the Prophet, 'He who prays for me once shall be blessed by God tenfold'. Naturally, the splendor of the sitara reflected the Sultan's lofty position as custodian of Islam's holy cities.
Not all textiles denote such high status. A photograph in the book of three Zoroastrian women in Iran in 2010 shows their preference for red and green, colors long deemed fortuitous by the sect, but whose origins were less happy. Nineteenth-century garments show how Zoroastrians stitched together small pieces in many colors to deal with a legal ban on their buying yards of cloth.
"The men were allowed only to wear certain types of trousers and turbans," said Suleman. "The women were not allowed to buy cloth, so they bought remnants. At a young age they started embroidering those strips of silk, then sewing them together. That's their identity, they made something beautiful out of it."
(Images Credit: (c) Trustees of the British Museum)