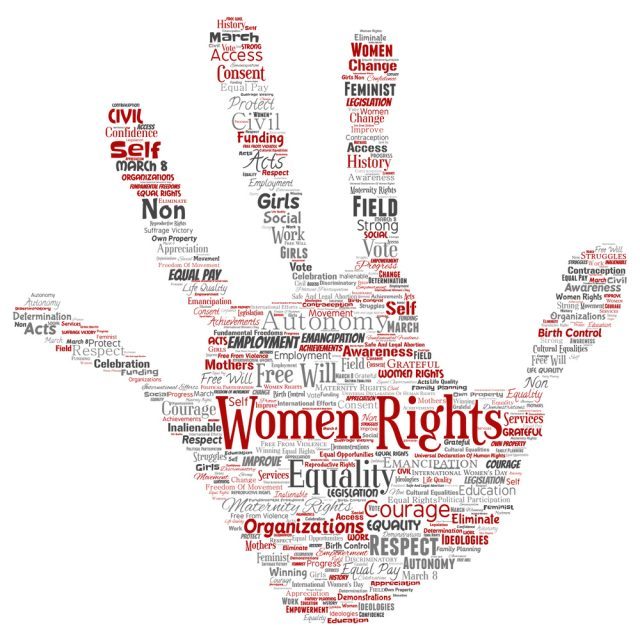 By Allegra Salvadori
Too much have been said about women empowerment that the binomial has now become an overused concept, to the point of losing its original meaning and effect. What we know, is that women empowerment is "something" that must be done. But how and by whom, is not always very clear. So, what is exactly women empowerment?
Woman is a female human being. Empowerment is the authority or power given to someone to do something. And here is the paradox. If an authority is empowering women, rather than women acquiring empowerment themselves, the equation is that the authority is deciding for women. Therefore, automatically disempowering them.
Women must acquire empowerment themselves rather than have it given by an external party. However, when the culture of a country has defined gender roles for too long, causing a serious gender inequality, it's proving right that intervention made by an authority, at governmental level, may be beneficial. This can be done through education, but also by adopting laws and policies aimed specifically at promoting women's inclusion in social, economic and political spheres.
GCC visions
In May 2015, the UAE government has established a UAE Gender Balance Council, to ensure that Emirati women continue to play a leading role in the development of the Emirates. The Council is charged to oversee the implementation of best practices and processes to ensure federal institutions achieve their gender balance targets, which will support the UAE's vision to become one of the world's top 25 countries for gender equality by 2021.
Recently it has been announced that a new legislation, that will further enhance the country's global competitiveness in gender balance, is under way. But women empowerment is not only a social change. It also deeply impacts the economy of a country.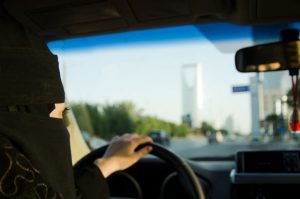 In September 2017, a decree has been signed by Saudi Arabian King Salman bin Abdulaziz Al Saud, allowing women to drive as of June 2018. This reform, which shows a clear effort to move away from cultural stereotypes, will have an impact on the Kingdom's economy. Large number of new jobs will be created across segments of the automotive sector to serve the fast-growing demand, incremental capital investments will be required to build new road infrastructure, motor insurance companies and car leasing companies will grow considerably.
In 2008, Bahrain launched its 2030 Economic Vision: the contribution of Bahraini women to the economy increased at around five percent each year, targeting 45.6 percent by 2020. In Kuwait, Vision 2035 invests KWD1.2 million ($4 million) on developing women's skills and boosting their economic participation.
Labor force
Economies grow faster when more women work. Empowering women to participate fully in economic life across all sectors is essential to build stronger economies, achieve internationally agreed goals for development and sustainability, and improve the quality of life for women, men, families and communities.
According to the World Economic Forum, more than a quarter of a billion women have entered the labor force in the past 10 years, up from 1.5 billion to 1.75 billion worldwide. In the UAE, raising female employment to match male employment levels, could have a direct impact on GDP of 12 percent. The recently introduced equal pay law, will surely support this scenario.
The World Bank estimates that the UAE's female labor participation rate for 2017 was 41 per cent, compared to the global average of 49 percent. Saudi Arabia stood at 22 percent, however, according to the government's new initiative, 30 percent of women are expected to participate in the labor force in 2030. Bahrain stands at 44 percent, Kuwait 47 percent and Oman 30 percent.
Public and private sector
The private sector is a key partner in efforts to advance gender equality and empower women. For this purpose, UN Women, through a partnership between UN Women and the United Nations Global Compact, have developed a practical manual, offering guidance to businesses and the private sector on how to empower women in the workplace.
Another opportunity has been created by the World Bank and is called WeMENA Initiative, a World Bank-sponsored business model competition in the Middle East and North Africa (MENA) that aims to empower and support women entrepreneurs developing innovative and financially sustainable businesses.
As a matter of fact, women are becoming more and more interested in creating their own business.
An Al Masah Capital Report from 2016 revealed that women in the GCC led SMEs worth AED1.4 trillion ($385 billion), with female business owners in the region rising from 4 percent to 10 percent between 2011-14. And this number is due to increase after Saudi Arabia's recent announcement that Saudi women do not need the permission of a male guardian to start their own business. Communications technology, including mobile phones, also promotes entrepreneurial activity of women, providing them with opportunities to find and share information, interact, collaborate, network.
Political representation
The participation of women in the UAE Cabinet is amongst the highest in the world: among the 29 ministers of the new government, eight are women constituting almost 27 per cent of the total ministers, including the high-profile Minister of Happiness and the Minister of State for Youth Affairs, who was 22 years old when she took office in early 2016. In Oman, female representation in the country's government has seen a steady increase. In 2016, 7 women were elected to municipal councils, out of 23 women in the running. In 2015, five women ran for the municipal elections in Qatar, out of 130 candidates in total: two women were granted seats in the 29-members council.
For the first time since Bahrain parliamentary elections were held in 2002, more than one woman will be present at the 40-member lower chamber. According to the World Bank, as of 2017, women hold three percent of seats in Kuwait parliament. Empowering women is also one of the most crucial concerns of the Sustainable Development Goals of the United Nations, under SDG 5 "Achieve gender equality and empower all women and girls".
As of 2014, 143 countries guaranteed equality between men and women in their constitutions; another 52 countries have yet to make this important commitment. However, according to the United Nations, Sustainable Development Knowledge Platform, gender equality and women's empowerment have advanced in recent decades.
In the end, women empowerment is a cultural problem. It will take time to interrogate, deconstruct and demystify gender stereotypes that have been constructed by culture.
How is culture spread?
The words we choose, we select, to spread our ideas, might increase gender inequality. As language has evolved over time, phrases that are exclusive of women or disparaging them, have been absorbed into our daily vocabulary: manpower, right-hand man, middleman and man up, are examples of how a language may be highly discriminatory toward women, while attributing positive characteristics to men, such as power, force, and strength. Women empowerment is not an opinion. It's a human right first of all. It's a men and women concern. It's a global economic opportunity. It's a mindset, and a language too.
If we were to choose the word of the year for 2018, women empowerment would be the one.