In the UAE's new industrial strategy "Operation $300bn," consolidation and acquisitions are at the core of developing the country's industrial sector, and amplifying its role in stimulating the national economy.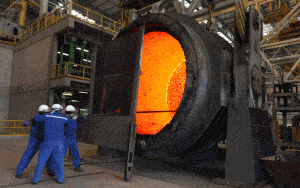 The first glimpse of the new strategy was visible when Abu Dhabi's General Holding Corp (Senaat) wanted to merge one of its subsidiaries – Emirates Steel Industries – with Arkan, a building materials company, to create the UAE's biggest steel and building materials company.
The UAE government wants to raise the industrial sector's contribution to the GDP from US$36.20bn to US$81.66bn by 2031. The strategy is aligned with national goals and international commitments relating to advancing sustainable economic growth, deploying clean energy solutions, driving industrial innovation and promoting responsible consumption and production.
The merger of the two companies is part of consolidation plans and backed by Abu Dhabi's sovereign wealth fund ADQ. The proposed merged entity would have total assets worth US$3.54bn.
While Arkan is an Abu Dhabi-listed company, Emirates Steel, which is 100% owned by Senaat, is the largest integrated steel plant in the Middle East and based in Abu Dhabi. The deal was announced in May this year. 
Emirates Steel's growth in a short span of time was amazing as from a simple re-roller of imported steel billets to a complex integrated manufacturing plant, using modern solutions to tackle traditional industrial problems to generate value for its stakeholders.
The merger is described as post-COVID era development and third since the beginning of 2021. 
In January, Senaat's food and beverage subsidiary Agthia completed its merger with Al Foah, the world's largest date processing and packaging company. Agthia and Al Foah are both owned by ADQ through Senaat.
A month later, Abu Dhabi's National Petroleum Construction Company (NPCC) merged with the National Marine Dredging Company (NMDC). Before the merger, ADQ held a 32 percent stake in ADX-listed NMDC and was the majority owner of NPCC through Senaat.
A national champion
After the announcement of the merger plan, Arkan has secured board approval to acquire Emirates Steel in order to position itself for expansion in the post-pandemic recovery.
"The proposed transaction would create a listed national champion in the building materials and construction sectors, with strong potential for growth in the UAE and internationally," Arkan said in a statement.
"The combined entity will be optimally positioned to benefit from the post-Covid recovery anticipated in the UAE's and the region's construction sector, thanks to an expected acceleration in infrastructure projects as a result of various government stimulus programmes locally and regionally," the statement added.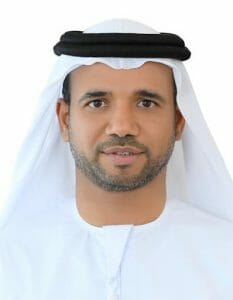 The terms of the proposed deal include Senaat transfer Emirates Steel to Arkan for a convertible instrument that would automatically convert into approximately 5.1 billion ordinary Arkan shares upon completion of the deal.
After the deal is completed, Senaat would own about 87.5 percent of the entire issued share capital of the combined group.
Arkan Chairman Jamal Al Dhaheri said that the deal has substantial value-enhancing potential and they expect it to be accretive for the company's shareholders.
"It will strengthen Arkan's balance sheet and financial performance, deliver greater international scale, and position Arkan to become an entry point for investing in a key regional sector while playing a key role in the UAE's Industrial Strategy Operation 300bn," he added.
Arkan has appointed KPMG as independent valuer and White & Case, as legal advisors, to review the offer submitted to Senaat to combine Arkan with Emirates Steel Industries.
Arkan's Board of Directors will refer to the valuation work of KPMG along with work done by other advisors in assessing the proposed offer before making a recommendation to shareholders in its general assembly meeting on August 9.