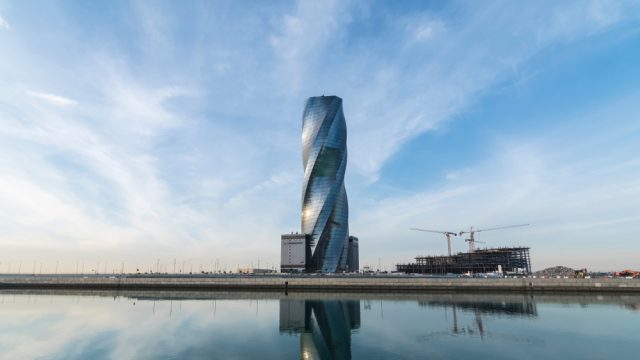 Small island nation Bahrain is spearheading its investment in the technology sector in a bid to position itself as a major technology and innovation hub in the region.
During the past few months, many new initiatives have been taken by the government to boost the technology domain while some of the top IT giants have also expressed keen interest to invest in Bahrain. The development of the technology sector could help Bahrain to diversify its economy, thereby helping the startups and next generation businesses to ensure further growth and profitability.
Amazon's push
Bahrain's hi-tech sector is still absorbing last September's announcement by AWS, the $10 billion cloud computing subsidiary of the US-listed electronic commerce and cloud computing giant Amazon, that it would open three data centers, or 'availability zones', in Bahrain by 2019, its first in the Middle East.
This was a major coup for Bahrain given AWS holds 30 percent of the global cloud market with revenue due to hit $25 billion this year.
Zubin Chagpar, AWS's regional head of public sector, said Bahrain was chosen because it was "was already doing exciting things around cloud usage, it wasn't waiting for a data center to come to it".
This includes the government's 'Cloud First' policy, part of a national plan to deliver more services at lower costs. Bahrain Polytechnic last year became one of the first government bodies to shift its learning systems — including course materials, communications and surveys – to AWS, while the Central Bank announced in February it had successfully moved its website to the AWS cloud.
Bahrainis showing keen interest
Khalid Al Rumaihi, CEO of Bahrain Economic Development Board (EDB), said at the Employability Summit 2018 in March that 3,000 young Bahrainis had signed up for AWS Educate, an initiative to develop cloud-based learning. Al Rumaihi suggested that Bahrain could provide many of the 10,000 data solutions architects that AWS estimates the Middle East will need in the next five years.
There are estimates that more number of Bahraini youths is expected to pursue technology-driven courses in order to compete for jobs available in the burgeoning technology market.
High on real estate
Emphasis on technology does not preclude a need for real estate. In a recent report on Bahrain's property market, Business Monitor International (BMI) forecast steady growth in 2018.
"Government efforts to diversify the economy away from hydrocarbons have facilitated…new industrial zones that incorporate excellent amenities and access to key trade routes, part of a larger drive to position Bahrain as a regional hub for manufacturing and logistics," said BMI. This "has fostered a rise in demand for bespoke industrial facilities from manufacturing and logistics tenants…as investment pours into developing a suitable environment."