Digital transformation has been the big technology story of the 2020s.
Businesses that embraced this ongoing movement improved their customer journeys, strengthened security, and even opened up data analysis to multiple facets of their operations.
Businesses adopt many tools — often categorized as low-code or no-code, depending on how much programming they need to be implemented or deployed — when going through a digital transformation.
These are essential solutions that allow companies to build complex systems with little or no coding experience.
The growth of low-code tools, heightened by digital transformation, is expected to bring about general employee upskilling across several industries.
Low-code or no-code development platforms are types of visual software development environments that allow enterprise developers and citizen developers to drag and drop application components, connect them together and create mobile or web apps.
No-code or low-code tools let a vast number of people create solutions without any or little technical knowledge.
As a result, these tools help businesses in many ways, such as reducing costs and scaling.
By 2030, the global low-code/no-code development-platform market is expected to produce $187 billion in revenue.
It will account for more than 65 percent of application development activity by 2024.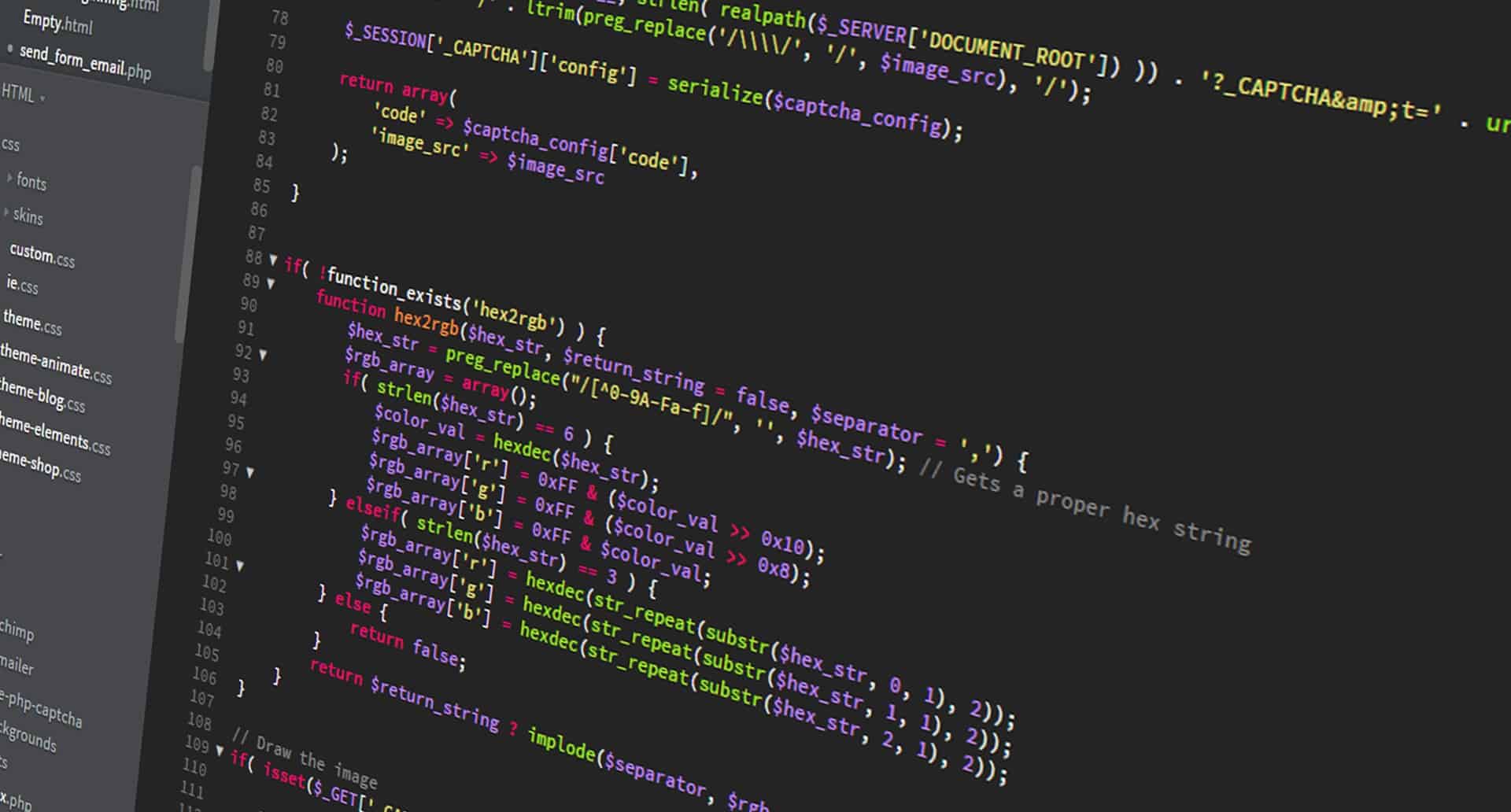 In Gulf countries, governments have recognized the significant role that technologists will play in advancing digital economies.
An excellent example of this is the UAE's National Program for Coders, launched last year to build a local talent pool of 100,000 programmers.
In turn, this is expected to support the launch of 1,000 new digital companies in the country.
Given that the UAE is expected to experience a $50-billion digital-skill gap by 2030, it's easy to assume that these 100,000 new coders will provide much-needed reinforcement to understaffed IT teams.
Last year, the UAE announced 10-year golden visas for 100,000 coders.
It was launched in July 2021 by UAE Vice-President and Prime Minister Sheikh Mohammed bin Rashid Al Maktoum, who is also the ruler of Dubai.
Sheikh Mohammed said at the time: "We target attracting the best international coders and providing them with the needed infrastructure to develop innovative ideas that serve the world… We will support national coders to become among the best globally."
Speaking to TRENDS, IT specialists said low-code/no-code platforms empower citizen developers to contribute to the digital transformation initiatives and bridge the gap between IT and business users in the most optimal way.
The ultimate goal of low-code/no-code platforms is to enable business and IT users to create practical applications faster and cheaper, they said.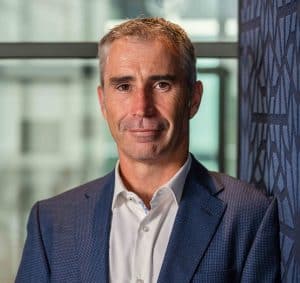 Mark Ackerman, area VP, Middle East & Africa, ServiceNow, said that today's young people need to be ready for these higher-value jobs, but the region faces talent gaps that need to be plugged.
In Saudi Arabia, for example, only 11 percent of the workforce is trained in coding, and 2 percent in data and analytics.
Ackerman noted: "In the UAE, the National Program for Coders has been designed to plug some of these gaps."
He added: "The private sector needs to capitalize on such schemes and do its part. Skills gaps cost economies money in terms of lost growth opportunities. It is time to find a way to create these coders."
Professional developers are also joining the ranks of low-code/no-code developers.
IDC estimates that 40 percent of the population of users of low-code tools are professional developers, with another 33 percent being part-time developers and the remaining 27 percent non-compensated developers.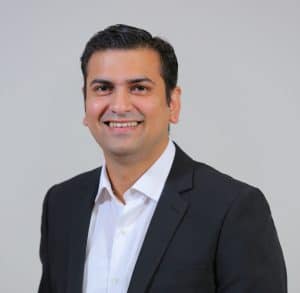 Ravi Saraogi, cofounder and President of Uniphore APAC, said, "While the role of technology as a business-enabler is abundantly clear, one of the biggest obstacles that organizations face has been the disconnect between those who have the power of coding and those who have the knowledge of the situational needs."
He added: "Thanks to low code/no code technology, leaders are now able to do what is required, without relying on translating their needs through various technical layers."
Talking about the impact of low-code/no-code technologies on GCC markets, Saraogi said: "The latest wave of contact-center technology presents countless opportunities to improve customer engagement and deliver better support services."
He added: "In terms of business impact, the value of customer service cannot be understated. Research has shown that an increase in customer retention of merely 5 percent can equate to an increase in profit of 25 percent, and that 96 percent of customers say customer service is important in their choice of loyalty to a brand. And finally, all this drives the bottom line as 67 percent of customers indicate they would pay more to get a better customer service experience."
RoI from low-code/no-code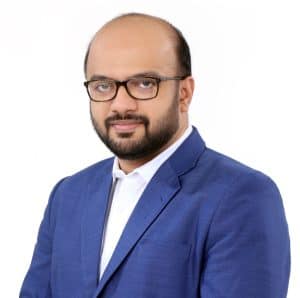 Talking about the return on investment (RoI) on low-code and no-code, Rahul Bhageeradhan, Global Director of Digital Architecture at Kissflow, said, "The aim of low-code and no-code platforms is to drive innovation and reduce the dependency on IT. So first, it's essential to understand if the IT backlog is being reduced."
He continued: "This can be done by tracking all requests for application development and seeing how many of them have finally required IT to implement. Next is to evaluate the progress of the organization's digital transformation."
Ravi Saraogi said: "Low code/no-code platforms allow business users to utilize AI to facilitate effective problem solving, automate tasks and enhance communication across the enterprise."
He added: "This translates into better workflows and synergy across sales and marketing, customer service, operations, finance, HR, and more, ultimately helping businesses drive more cohesive results."
Mark Ackerman said: "One way to measure RoI of low-code and no-code tools is the speed of creativity."
He explained: "The ability of low-code and no-code tools to capture and model business processes granularly is appealing to strategic-minded business leaders who want to be able to extend their fiefdom's digital capabilities without weeks of requirements gathering and development."
Ackerman continued: "Being first to a commercial market with an innovative customer experience can bring many revenue opportunities. Being first with an enhanced employee experience can help an organization attract and retain talent in a region replete with skills gaps. And operational efficiencies can be gleaned by automating tasks."
Threat to IT professionals?
Mark Ackerman explained that deploying low-code/no-code platforms shouldn't threaten IT.
"These platforms are not a replacement for the IT teams — it will just mean that the available pool of talent that can create meaningful digital workflows will be much greater than ever before," he said.
"There will always be a need for pro-code developers, who can tackle the larger, more complex problems and systems which require more advanced skills," added Ackerman.
"But the opportunity that low-code and no-code represents is to create building blocks from that work, and 'shift-left' the ability for low-code and no-code employees to then manage, maintain, and potentially refine or enhance the workflows," he said.
Rahul Bhageeradhan also emphasized that IT would always remain instrumental to digital transformation and the smooth running of underlying technology environments.
It is simply the innovation that now needs to be democratized.
Bhageeradhan said, "Low-code and no-code platforms empower citizen developers to contribute to the digital transformation initiatives and bridge the gap between IT & business users in the most optimal way."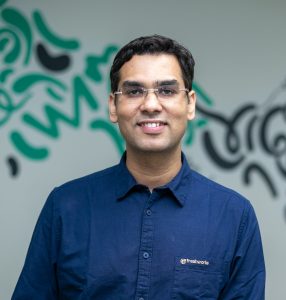 Anand Venkatraman, VP & GM of APAC & MEA Business, said: "Freshworks' low-code Neo platform empowers people to build apps that make their work easier. We build technology that works for everyone, making it easy for IT, customer service, sales, marketers, and HR to do their job and delight their customers."
He added: "Low-code development is vital to put the power in the people's hands. We want to extend and tailor experiences to meet customers' unique business needs, with low-code development and with over 1,100 custom apps made available on our Freshworks Marketplace."