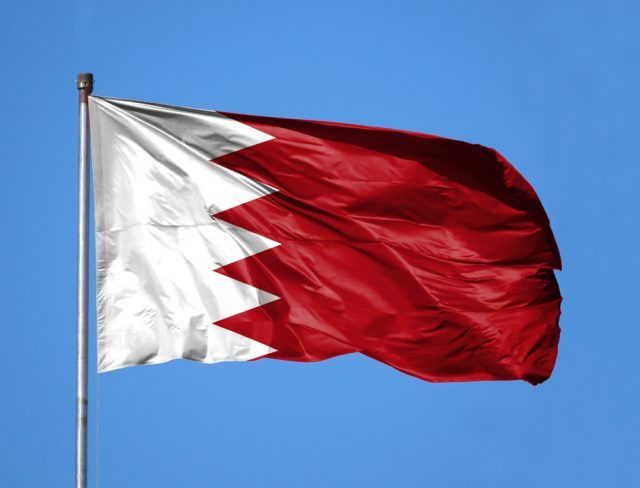 Newly discovered oil and gas reserves announced last month by Bahrain open massive economic opportunities for the kingdom at a challenging time in the region. Simon Galpin of the Bahrain Economic Development Board detected an immediate "boost in confidence" both among domestic consumers and would-be foreign investors.
Bahrain's current oil output of around 200,000 barrels a day could potentially double, propelling the country into the top ten global producers. The 80 billion barrels of shale oil and 10-20 cubic feet of deep gas — in the Khaleej al-Bahrain basin, located off the west coast  are the country's largest find since 1932.
Buoyed outlook
However, there are significant challenges in how to best use the extra revenues. Dependence on oil for 87 percent of government income made Bahrain vulnerable to the 2014 oil price slump, drawing the government into increased borrowing to finance a budget deficit that reached $3.6 billion last year and taken public debt to around $31 billion, or 88 percent of GDP.
A recent report from Capital Intelligence (CI) rated Bahrain's outlook as 'stable', based on the regional situation, Bahrain's dependence on capital markets for its financial needs, and reforms undertaken by the government. CI expects the fiscal deficit to narrow to 9.9 percent of GDP in 2018, from 13.6 percent in 2015. But oil still accounts for 20 percent of GDP, 75 percent of government revenue and 60 percent of exports.
Omar Al-Ubaydli, Director of International and Geo-Political Studies at the Bahrain Center for Strategic, International and Energy Studies (or Derasat), tells TRENDS the central task is using energy income to encourage diversification away from oil. He expects the government to help foster a vibrant private sector based on cutting-edge research and development.
Private push
"Much of the successful R&D in the history of the world is privately funded," Al-Ubaydli says. "The private sector is highly motivated to do commercially useful research because it can appropriate the benefits, whereas the civil servants who oversee publicly funded research have little motivation to ensure that the research is useful."
The time to start is now, Al-Ubaydli insists, even before the new energy discoveries bear fruit: "In terms of what Bahrain should do, the first step would be for the government to sit down with the local companies, and the local branches of foreign companies, and to ask them why they are not conducting R&D. That will uncover key deficiencies that it can then address. For example, it may become evident that the local universities do not produce sufficient talent and skills in the relevant fields; or it may be that the government needs to provide R&D tax credit as is done in various other countries."
Turning cautious
Ruchika Mathur, Bahrain Research Analyst for the London-based Economist Intelligence Unit (EIU) believes the contribution of the non-oil sector to growth will increase, both through legal change and industrial development. "Further regulatory reform is expected to support the growth of Fintech, with a new bankruptcy law, an open data law and enhanced cybersecurity regulations planned," she tells TRENDS.
"In 2019, the scheduled opening of the new pot-line at Aluminium Bahrain (Alba) will raise the kingdom's aluminium production capacity by over 50 percent."
Reducing public debt and the deficit also requires tighter fiscal management —which is why Bahrain's government is bringing in value added tax, has increased fuel prices, and has introduced annual hikes for large electricity consumers.
The International Monetary Fund report 'If Not Now, When? Energy Price Reform in Arab Countries', prepared for the last year's Annual Meeting of Arab Finance Ministers, held in Rabat, criticized low energy prices underpinned by state subsidies. These, the IMF noted, "encourage wasteful and excessive consumption…inhibit energy efficiency…[and discourage] investment in the energy sector, locking in inefficient technologies and affecting energy production." Such subsidies, said the IMF, "erode fiscal space".