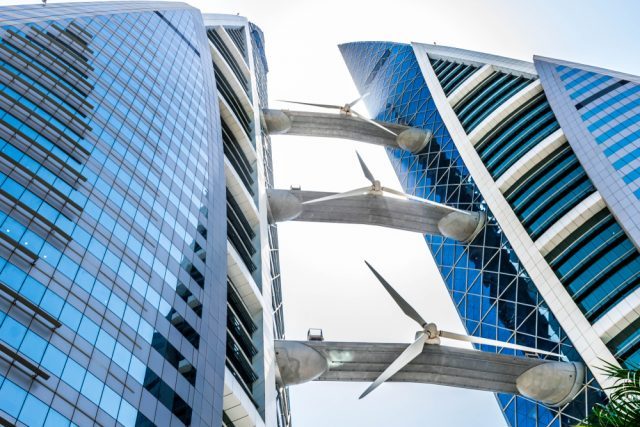 Gulf Cooperation Council (GCC) nation Bahrain is pursuing the path of diversification and has been able to diversify its economy quite efficiently in the last few years. Over the time, Bahrain has been able to cash in on the unexplored potential of sectors like tourism and technology.
Owing to its sustainable efforts, Bahrain has been able to reduce its energy subsidies to 3.8 percent of Gross Domestic Product (GDP) in 2016 from 6.9 percent in 2013. This was made possible partly through a government decision in January 2016 to increase gasoline prices by between 37 and 55 percent.
Ruchika Mathur, Bahrain Research Analyst for the London-based Economist Intelligence Unit (EIU) believes the contribution of the non-oil sector to growth will increase, both through legal change and industrial development.
"Further regulatory reform is expected to support the growth of Fintech, with a new bankruptcy law, an open data law and enhanced cybersecurity regulations planned," she tells TRENDS. "In 2019, the scheduled opening of the new pot-line at Aluminium Bahrain (Alba) will raise the kingdom's aluminium production capacity by over 50 percent."
Renewable push
With the costs of solar and wind power projected to fall over the next decade, Bahrain has a target for renewables of five percent by 2025 and 10 percent by 2035 (compared to Saudi Arabia seeking 10 percent by 2023 and UAE 75 percent by 2050). Bahrain has also launched plans for a large-scale solar power project at the Askar landfill, introduced incentives for consumers to use solar and set new efficiency standards in building design.
However, it is yet unclear how increased hydrocarbon revenue will change the strategic plan Bahrain 2030, launched in October 2008 by King Hamad bin Isa Al-Khalif. A nearly $32 billion-investment program is underway, with $10 billion public money, $7.5 billion from the GCC Development Fund, and $15 billion private-sector investment.
High on tourism
This mega investment program sets six priorities: tourism and hospitality, retail, real estate, finance (especially fintech), infrastructure, and oil and gas services. Fully $13 billion is allocated for tourism, both improving infrastructure and developing events. The sector shows high growth, with tourist numbers rising 12.8 percent year-on-year in the first nine months of 2017.
Moreover, tourism generates 6.3 percent of GDP, and will expand by 2020 through 15 new four- and five-star hotels, offering 4,000 more rooms, with brands like Four Seasons, JW Marriott, One & Only and Vida properties. Nothing has put Bahrain on the visitor map quite like the Formula One, which first raced in 2004. The 2018 Grand Prix last month, won by Sebastian Vettel in a Ferrari, saw 23,000 hotel rooms booked with 90 percent occupancy of five-star hotels and hotel revenues alone of $9.7 million.
Tech wave
Bahrain's hi-tech sector is still absorbing last September's announcement by AWS, the $10 billion cloud computing subsidiary of US-listed giant Amazon, that it would open three data centers, or "availability zones", in Bahrain by 2019, its first in the Middle East. This was a major coup for Bahrain given AWS holds 30 percent of the global cloud market with revenue due to hit $25 billion this year.
Zubin Chagpar, AWS's regional head of public sector, said Bahrain was chosen because it was "was already doing exciting things around cloud usage, it wasn't waiting for a data center to come to it".