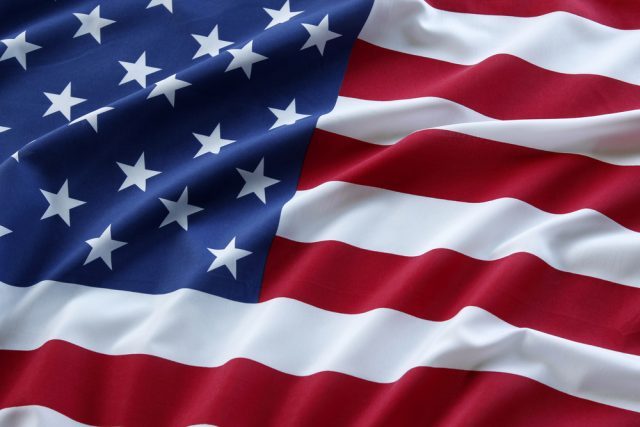 During the Cold War, the then-Union of Soviet Socialist Republics and the United States had different foreign policies in the Middle East. Fortunately, these policies did not really conflict.
The US had focused heavily on Israel and Iran as regional allies and buffers, and on oil-producing countries, such as the Kingdom of Saudi Arabia and Kuwait. The USSR did not need foreign oil, but valued Syria as a market for military equipment and access to the Mediterranean Sea for its fleet, according to intelligence specialists.
However, as we head into 2018, an economist, risk consultant and conflict analyst see different priorities, bringing with them different aims for American foreign policy. The picture that emerges is one of change, increasing volatility and potential flash points.
An examination of American foreign policy would always be appropriate, but this has become more important recently due to made-in-the-USA factors, such as staff cuts at the US State Department and seemingly mixed signals from President Donald Trump. There are also global factors, such as the structure of the three main foreign policy challenges currently facing the Trump administration: North Korea's nuclear ambitions, China's geopolitical ambitions and Middle East volatility.
These factors differ greatly between regions. China's President Xi Jinping clearly plans to rival President Trump on the world stage, but no Middle Eastern leader appears to have similar intentions.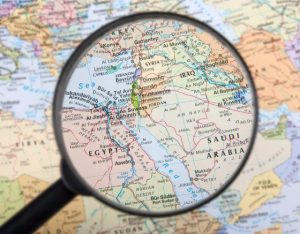 Within the region, much has changed, including the increased assertiveness of Iran, the rise of terrorism, continuously low oil prices, the dialing-back of American influence under former President Barack Obama and the greater aggressiveness of the Trump administration.
"What you have now is a far more geopolitically, regionally and internationally fragmented scene," says Henry Smith, Director of Middle East and North Africa political risk at the Dubai office of Control Risks.
New stance
Currently, the US has three broad aims. It is adopting a position more supportive of Israel than the previous administration under former President Obama. "[They are] trying to reshape their focus on Islamic State and Islamic extremism more broadly in the region," Smith says, in an interview from his office in Dubai. "The US also wants to curb the influence of Iran. The successes they can point to are fairly limited in terms of policy movements and developments. In terms of rhetoric and positioning, they have moved a long way from where Obama was," he explains, underscoring policy changes in the Trump administration.
The region and its politics become easier to grasp if one views it as having three axes: Saudi Arabia and the UAE; Iran and its proxies; and other countries, which shift their positions – these include Kuwait, Oman, Egypt, Algeria, Morocco and Jordan. "That inherently makes this region more volatile and unpredictable," Smith says.
America's decreasing reliance on GCC oil actually affected the Obama administration more than the Trump administration, in Smith's analysis. "[The declining urgency of oil] accounts for the reason why the Obama administration was a little less interested in the Middle East than some previous administrations," he points out.
 Impacting America
Seemingly unrelated priorities impact America's stance, including the increased aggressiveness of China on the world stage, as well as the so-called Asia pivot that began under the Obama administration. In some ways, the Asia pivot is a greater priority in foreign policy than the Middle East with the US, as it is more heavily oriented there, demographically and economically.
American foreign policy and the region both face a series of potential flash points in 2018 that would have seemed incomprehensible during the Cold War era.
The seeming weakness of foreign policy in the region may remind one of the frailties of US foreign policy in Asia, according to a conflict analyst familiar with the region, who asked that TRENDS withhold his name.
In any area of life, a threat without a clear follow-up can seem harmless to an adversary. President Trump's frequent threats aimed at North Korea have not as yet forced a change in that country's posture towards the US, this analyst points out, in an analysis prepared exclusively for TRENDS.
President Trump and his administration had hoped that verbal pressure and additional sanctions on North Korea would indirectly place significant pressure on China, which would, in turn, exert economic pressure on North Korea, a target that has not crystallized at time of writing. In that sense, American foreign policy has not yet reached its goal. Moreover, the current administration refrains from defining so-called red lines or preconditions for negotiations in order to allow itself maximum flexibility without prescribing its demands, the analyst says.
In earlier years, pressure, along with dialogue, would normally have greatly strengthened the image of US power – more than the current aggressive approach, which poses a real danger of deterioration and damage to the interests of the US as well as those of its allies, according to the analyst.
Imposing sanctions
Similarly, coming back to the Middle East, in its policy towards Iran, the US has to date refrained from taking practical steps except for imposition of new sanctions, which have had questionable impact. It has failed to cancel the so-called Joint Comprehensive Plan of Action (JCPoA), signed in 2015 and aimed at restricting Iran's nuclear activities to peaceful uses. During the 2016 election campaign, then-Republican candidate Donald Trump harshly denounced the deal and promised to 'renegotiate' it.
The imputed status of Iran's elite Revolutionary Guards as a terrorist organization and the country's desire to form agreements with its allies in Europe, indicate that the US recognizes Iran's multiple capabilities and intimates a fear that unilateral steps will not provide the desired results, but will instead harm American interests, the analyst who didn't wish to be named suggests.
Those who argue that, in the Middle East, only a demonstration of power will deter and delay the waiver of strategic policy ambitions do not fully comprehend that this approach makes it difficult for moderate allies, which would, in turn, aid extremist elements in Iran aiming to undermine President Hassan Rouhani, the conflict analyst says.
While that challenge has existed for some time, a new obstacle erupted during the time of researching this article. The possibility of an outbreak of war in the region actually increased, according to Lebanon-born Atif Kubursi, economics professor emeritus at McMaster University and former acting executive secretary of the United Nations Economic and Social Commission. The polarization and choosing-up of sides within the region that had already been underway moved into higher gear.
Upfront support to Saudi
Taken together, several factors suggest the possibility of war in 2018 or even later in 2017, Kubursi explains. President Trump's upfront support for Saudi Crown Prince Mohammed bin Salman, whose own position has become stronger with the detention of more than 200 princes and other high-ranking Saudis in November; the rapprochement between Saudi Arabia and Israel; and the Syrian Army's success in routing the Islamic State in Iraq and Syria, which leaves Syrian President Bashar al Assad more firmly in power than could have been guessed two years ago, are significant events, especially when viewed in totality.
At the time of writing, strategic thinkers in the Middle East see war as a possibility and, in that scenario, the decisive factor could be Russia's strategies and whether the country sees its interests in the region as worth going to war, Kubursi says. "I would doubt that the Russians would be and could possibly be totally indifferent to what is going on."
Another hidden factor is whether Crown Prince Mohammed bin Salman's consolidation of power helps to induce greater clarity in American foreign policy. Meanwhile, the greater aggressiveness of Trump when compared with former President Obama means that both US foreign policy and the  region face a moment of truth. "Something has to give," Kubursi says.
"The foreign policy of the US has gone completely along the lines of backing Saudi Arabia, its fledgling Sunni coalition and Israel in any confrontation with Iran," he explains. The implicit goal of American foreign policy in the Middle East means that there are two firm camps in the region: Saudi Arabia, its allies and the United States in one camp, with Syria, Iran and the Hezbollah in the other.
Other flash points could flare up in 2018, each of them with implications for foreign policy and stability.
Meddling with affairs
In Lebanon, the "presumed resignation" of Lebanese Prime Minister Saad Hariri, blamed on Iranian meddling on top of an alleged assassination plot against him hatched by Hezbollah, and the Saudi
accusation that Hezbollah is behind the rocket attack on Riyadh, combined to further spiked the already high tensions in the region. Hariri's actions have set the stage for a political resurgence in Lebanon's upcoming parliamentary polls. Moreover, Israel has an appetite for revenge on Hezbollah and the escalating rivalry between Iran and Saudi Arabia means increased chances of war.
"The Saudis, with the help of an overt Israeli ally and not so tacit American support, could nudge the latter group to challenge Iran and the Hezbollah," Kubursi says. Saudi Arabia finds the closeness of Iran, Hezbollah and the Houthis to its borders unacceptable and threatening.
Also, during research for this article, Bahrain alleged that a costly pipeline explosion was orchestrated by Iran. At worst, that intimated the possibility of Saudi action against Iranian interests, or at the very least, added to Saudi-Iran tensions.
In Yemen, an escalation of the conflict is certainly possible, although it appears more likely to continue at its present level. However, such an escalation could occur if the Houthis increase military strikes, since this would be blamed on Iran by other countries. That, in turn, could spark more outside involvement in the conflict, Smith says.
Iranian woes
In Iran, the nuclear deal has served as a major deterrent to a broader regional conflict, meaning that Israel and the US are unlikely to take military action against Iran while it remains in place, Smith says.
However, if the deal collapses as a result of an Iranian decision and Iran presses forward on an expanded nuclear program, the chances increase for military action. By comparison, if the deal collapses through an American decision and Iran does not expand its nuclear program, the likelihood of action would not substantially increase.
While some questions and answers can be discussed with some clarity, unanswered questions lurk in the background: What is the updated version of America's role as the world's policeman? How will the number of retirements, resignations and vacancies at the US State Department affect policy in the region? Does the lack of top level State Department personnel telegraph a lower priority for the region or a State Department in flux?
Whatever happens next, the outlook for American foreign policy and, with it, for the region's stability for 2018, looks problematic and it is certainly reasonable to believe that the outlook for both at this time during the next year will be
equally challenging.