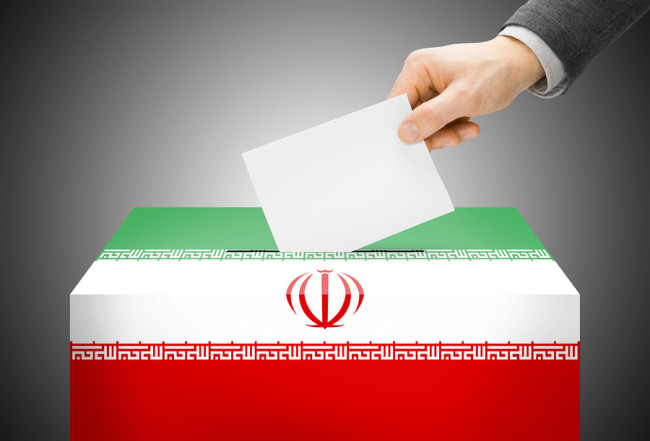 Nearly fifty years ago, Ayatollah Ruhollah Khomeini reshaped the Shia Muslim notion of velayat-e faqeh ('guardianship of the jurist') to enable the pre-eminent cleric to not just influence rulers but also taking a direct political role. Today the leader (rahbar) of the Islamic Republic of Iran has both a strong religious kudos and vast powers in running the country.
But the leader is mortal. When 75-year-old Ayatollah Ali Khamenei underwent prostate surgery in September, there was speculation over his health. The question of who might succeed him is also raised by elections looming in early 2016 for the majles-e khobregan ('Assembly of Experts'), the 86-strong cleric body whose main function is to choose the leader. 
Ayatollah Khamenei, although he lacked his predecessor's religious standing, has extended the scope of the leader's office since he succeeded Ayatollah Khomeini in 1989, and he will play a central, if not always visible, role in shaping the emergence of his successor. Whether he ever formally endorses a successor, Khamenei is likely to work to ensure his broad approach (of driving a consensus) is continued, and that the new rahbar is as broadly supported as is consistent with the successor, continuing his approach at home and internationally.
Nima Mina, senior lecturer in Persian and Iranian studies at SOAS (the School of Oriental and African studies), University of London, believes Khamenei has already made a significant move. "In 2011, he appointed Ayatollah Mahmoud Hashemi Shahroudi as the mediator between the chairs of the three branches of government [parliament, president and judiciary)," he told TRENDS. "This was when [president Mahmoud] Ahmadinejad was acting up and fighting with the Larijani brothers [Ali Larijani, the parliamentary speaker, and Sadeq Larijani, head of the judiciary]. You could regard this as a kind of dry-run, or training, to see how well Shahroudi did."
Shahroudi, who was born in Najaf in Iraq and is a sayyed or descendant of the prophet Mohammed, is broadly respected both among clerics and among non-clerical 'principle-ists', or fundamentalists, and the wider camp of conservatives. He took over as acting chair of the Assembly of Experts when Ayatollah Mohammed Reza Mahdavi-Kani fell into a coma last June before his death in October. "Shahroudi has recently published his resaale (dissertation), which qualifies him as a centre of emulation," said Mina.  "Plus he is only 66, so compared to many other senior clerics, you could almost regard him as a teenager." 
Age could rule out some candidates, as many senior clerics are older than Ayatollah Khamenei. The 'hard-line' conservatives Ayatollahs Ahmad Jannati and Mohammad Taqi Mesbah-Yazdi are respectively 87 and 80. Neither has proved popular in elections to the Assembly of Experts and both are contentious figures.
Two more consensual conservative candidates – although both 83 – could be Ayatollah Mohammad Yazdi, former judiciary head, and Ayatollah Mohammad Ali Movahedi-Kermani, who has chaired the influential Society of Combatant Clergy (jamee-ye rowhaniyatt-e mobarez) since the incapacitation of Ayatollah Mahdavi-Kani,
There is even the possibility that a younger, more surprising candidate will emerge, such as Sadeq Larijani, the chief justice, who is only 54 and who, while not a senior cleric, is a regime loyalist from a leading clerical family. But he has upset many, including the conservative camp. "Unlike Shahroudi, he polarizes," said Mina.
An important step towards the succession will come in the Assembly of Experts election, which according to a plan agreed by the government ostensibly to save administrative costs will be held at the same time as a parliamentary election due in the Iranian month ending late March 2016. The poll is organized in Iran's 31 provinces, with each electing at least one member of the body but with more populous provinces electing more and Tehran choosing 16.
While only leading clerics may stand, all Iranians of 18 or more may vote. Any lists will be informal, and many local factors will be at work. "As to organized factions, I don't think there will be any," said Farhi. "A lot in this assembly is personal, and in any case the potentially rowdier faction close to Mesbah-Yazdi doesn't have that many supporters since many of them were disqualified in the last election." Vetting candidates is the responsibility of the Guardian Council, six of whose 12 members are appointed by the leader, suggesting another means through which Ayatollah Khamenei will influence the succession.
In evidence maneuvering is already underway, Ayatollah Ahmad Jannati, a 'hard-line' principle-ist who sits on the Assembly, warned in March of "a plot" to take over the Assembly, presumably referring to reformists or centrists. Conspiracy theories center on chairmanship of the Assembly of Experts after Ayatollah Mahdavi-Kani's death, as it is widely assumed that the new chairman could steer the Assembly in a certain direction and would even be front-runner for the succession. Many principle-ists are wary of the wily former president Akbar Hashemi Rafsanjani, who is a member of the Experts Assembly after topping the poll in Tehran in 2006 and a strong supporter of president Hassan Rouhani. Rafsanjani chaired the Assembly between 2007 and 2011.
Rafsanjani is unlikely to be a candidate for rahbar as he is five years older than Khamenei and deeply disliked by many 'principle-ists'. But he may well seek a role as kingmaker and this concerns hardline conservatives, who distrust his pragmatism, criticize his alleged wealth and accuse him of being too committed to rapprochement with the US.
While the choice of leader will be the Assembly of Expert's decision, its members will canvass and reflect opinions amid the wider clergy and Iran's various factions and interests.
Amid the maneuvering among all these groups, Rafsanjani is likely to play some role. Certainly, whoever becomes leader will need an equivalent of William Cecil to Elizabeth I. "Khamenei himself needed this when he first became leader, when without the help of Rafsanjani he wouldn't have survived," said Mina. "His successor will also need somebody to assist him. I don't know who, but somebody who is powerful, dynamic and influential."