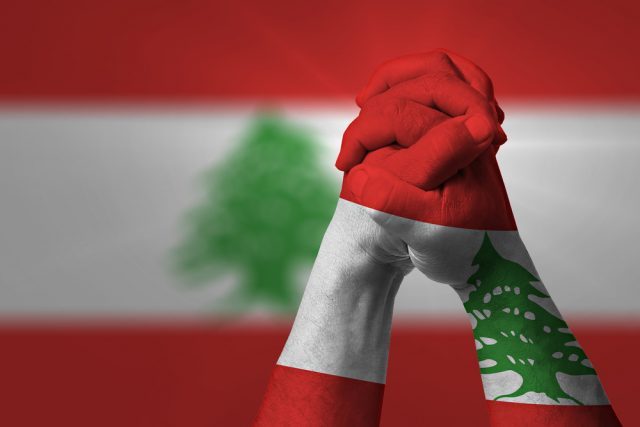 By Gareth Smyth
When Lebanese Prime Minister Saad Hariri took to Saudi television in November to resign and accuse the Shia group Hezbollah of planning his assassination, some amount of capital vacated Lebanon. But the market reaction was muted, with private-sector deposits at commercial banks falling just 1.5 percent month-on-month.
Recovery was swift, especially when Hariri rescinded his resignation in December after an appeal from President Michel Aoun. With its sect-based political parties linked to regional powers and interests, Lebanon has been vulnerable to tensions between Iran and Saudi Arabia, which have worsened in recent years due to the wars in Syria and Yemen. It has been a long time since Riyadh, Damascus and Tehran together brokered the 1989 Taef political settlement, which established a new order in Lebanon to end a 15-year civil war.
The broad picture can obscure important details. The country's politicians like to blame regional turmoil for domestic disasters, such as a garbage crisis that has at least 150 illegal dumps burning trash, or an electricity sector that has a generator in every apartment block belching out diesel fumes to fill the gaps left by the loss-making, state-owned Electricite du Liban. "Regional turmoil is taken as an excuse by our politicians," Nassib Ghobril, chief economist at Byblos Bank, tells TRENDS. "What does regional conflict have to do with improving the road network, electricity and water supplies, or reducing the fees of telecoms services and improving their quality? You can still implement reforms; it requires political will."
Fiscal woes
The Lebanese government has long run a fiscal deficit, allowing the public debt to grow to $78.15 billion by September, up by 4.6 percent year-on-year and estimated by rating agency Fitch to represent 149 percent of the GDP, the fourth-highest such ratio of any Fitch-rated sovereigns.
Back in the 1990s, under Prime Minister Rafik Hariri, late father of Saad, borrowed money was used in part for post-war reconstruction, but it has mainly financed a bloated public sector and rampant nepotism: between 2000 and 2016, according to the IMF, 34.7 percent of public spending has gone towards salaries. Private-sector manufacturers, meanwhile, have struggled with high interest rates and a weak regulatory environment. Given low exports, the country's growing trade deficit reached $20.3 billion in 2017, or 38 percent of the GDP. Lebanon's banks keep the show on the road. The success of the regulatory framework imposed by the Central Bank — led since 1993 by Riad Salameh — was never better illustrated than during the 2008 world financial crisis, which barely rattled Lebanon's banks.
At the end of 2017, the banks' assets in the Lebanese market were $220 billion, with the six banks listed on the Beirut Stock Exchange alone having assets —including foreign operations — of $125 billion. The overall assets represent nearly four times the GDP.
"Lebanon, as an economy, needs to find the foreign currency to cover its imports and the [government's] current account deficit as well," says Ghobril. "That's what keeps pressure on the banks to keep attracting deposits."
Bank deposits from abroad are an important part of a services sector that goes a long way to making up the trade deficit — along with FDI, tourism receipts and expatriate remittances. The Balance of Payments in 2017 showed a manageable deficit of $156 million, albeit a marked deterioration on a $1.2 billion surplus in 2016.
Growing frustration
Amidst all this, there is growing frustration within the banking sector at the government's failure to mend its ways, especially over the deficit. "The government has recruited 26,000 employees over the past three years," notes Ghobril. "That's more than the entire staff of the banking sector."
Many bankers feel the politicians see the banks as a milch cow that will forever bail it out, a short-sightedness that poses a threat not just to the banks, but to Lebanon's entire economy. "The banking sector is facing challenges," Ghobril explains. "The first is the decline in lending opportunities in the private sector, due to the expansion of the public sector. Secondly, there are the continuing high, elevated fiscal deficit and borrowing needs of the government."
"While the banking system — the Central Bank and the commercial banks —finances the deficit, we see no political will to reduce the fiscal deficit and implement reforms," he continues. "Instead, the government keeps imposing taxes on the banks to increase its revenues."
Some Lebanese place great hope in parliamentary elections due on May 6, which will be the first for nine years after repeated postponement due to wrangling between the sect-based parties, whose rivalries have also been exacerbated by the seven-year war in Syria. In fighting for Syrian President Bashar al-Assad, Hezbollah has lost nearly 1,800  fighters, a number bigger than those that died fighting Israel up to its 2000 withdrawal from south Lebanon; meanwhile, Sunni groups, including Hariri's Mustaqbal ('Future') movement, sympathize with the rebels.
Fears that the Syrian conflict would spread over the border have only occasionally been realized, despite the presence of at least 1.5 million Syrian refugees in a country of only 4.5 million. The added strain on Lebanon's poor infrastructure — especially water and electricity supplies — has led to increasing demands on international donors.
Refurbishing infrastructure
After the Geneva conference in late February, which focused on raising support for security and military services, the Paris IV Conference is set to take place in March. At the summit, the government aims officially at raising $16 billion for a ten-year infrastructure renewal. Then in April, a Brussels summit aims to assemble more than 70 countries and international organizations to "reconfirm existing pledges and identify additional support to Syrians inside Syria and in the neighboring countries."
It seems likely that the bulk of the $7.6 billion pledged at the Paris III Conference of 2007 will not be delivered, with Lebanon arguing it has been left to cope with an international humanitarian crisis. But donors in turn express concern over corruption. Lebanon's friends abroad — and much of its people fed up with nepotism, high prices and poor public services — look with hope, if not desperation, to some new blood in parliament and government.
"After several postponements, it's essential that [parliamentary] elections go forward this May," Chibli Mallat, Beirut-based author and human rights lawyer, tells TRENDS. "A reformed electoral system, with a measure of proportional representation, might produce new faces in Parliament. But a meaningful change is unlikely so long as a wide oppositional front is not created and there are yet no signs of it, despite the overwhelming upset of ordinary citizens with the political class."
Lebanese journalist and writer Michael Young is also skeptical. "The parliamentary elections," he tells TRENDS, "are important inasmuch as they will determine the makeup of parliament at a crucial time for Lebanon, as the Syrian conflict winds down and the region sees heightened tension between the United States and Israel on the one side and Iran, as well as Russia, on the other."
Young senses that, while regional pressures, brought into Lebanon's core by politicians' links to regional powers, are hardly new, the coming period appears particularly dangerous. "The way Lebanon reacts to the forthcoming changes will be partly determined by the behavior of parliament and the balance of forces in it," he explains. "So, in that sense, there is a potential for change, though not necessarily for the better."
Young was an active participant in the 2005 'Cedar Revolution' against Syrian dominance in Lebanon and was a friend of fellow-writer Samir Kassir, murdered in 2005. He therefore commands attention in rejecting simplistic approaches on the right of US politics that Lebanon should be punished for the strength of Hezbollah. In a calm, impassioned piece recently published by the Carnegie Middle East Centre in Beirut, Young shreds to pieces the arguments in Washington that funding to the Lebanese army should be cut because it is subservient to Hezbollah.
He points out that the largest group in the army are Sunni conscripts and that many Christian officers, broadly followers of President Aoun, have co-operated with Hezbollah because Aoun's Free Patriotic Movement has been allied to the Shia group.
"Terminating aid to the military, thereby casting doubt on the intentions of the Lebanese state itself…will not weaken Hezbollah," he writes. "On the contrary, anything that undercuts the state can only benefit the party. Were the state to become the object of international opprobrium, how would Hezbollah suffer? When has the party, or Iran, ever done poorly in dysfunctional Arab societies or collapsing Arab countries – whether Gaza, Iraq, Syria, or Yemen? Those environments are precisely ones in which Hezbollah and Iran see opportunities to thrive."
Fuming tensions
Tensions on the border with Israel have been rising since the November tweet from Israeli defense minister Avigdor Lieberman, which said: "Lebanon=Hezbollah, Hezbollah=Iran, Lebanon=Iran." In early February, Lebanon accused the Israeli armed forces of violating its territory by air and at sea, as the Israeli media discussed the possibility of a widespread invasion to weaken Hezbollah's missile capacity.
David Satterfield, acting assistant US secretary of state, visited both countries in early February, seeking to mediate not just over Hezbollah's presence in south Lebanon and Syria, but over a border wall being built by Israel and a tender issued by Beirut for oil and gas exploration.
Young argues that such engagement is in everyone's interests. "In 2013, Saudi Arabia promised the Lebanese army and security forces some $4 billion in assistance, only to suspend payment in February 2016 because of Hezbollah's influence over the country," he writes. "The Saudi reversal may have disturbed the army and the countries slated to supply the weaponry and equipment, but it did absolutely nothing to Hezbollah."
Ghobril tells TRENDS the Saudi decision to suspend military aid was part of a wider deterioration in relations between Lebanon and the Gulf: "In 2008-2010, Gulf visitors used to be the biggest spenders in Lebanon and constituted the largest share of Arab tourists in the country, but the number of visitors has declined since 2011, because of security concerns and instability in Lebanon. Investments have also declined. They have been selling personal real estate holdings, land, apartments, villas…" But Ghobril argues that recent events may illustrate strengths in the relations. The United Arab Emirates is Lebanon's second biggest export market, he points out, taking in mainly food products.
"Diplomatic and political relations with Saudi Arabia are not where they should be, or where they used to be," he says. "But commercial ties have not been broken. During the period when prime minister Saad Hariri resigned in November, there were many rumors locally of Saudi next steps — expelling expatriates, stopping banks wiring money to Lebanon, barring exports — but none of this happened and I don't believe it will. The Saudis have made it clear they don't intend to harm the Lebanese in Saudi Arabia or the Lebanese here."