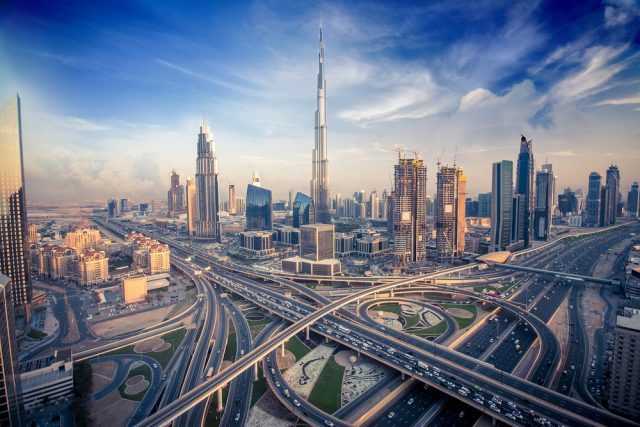 The UAE has outperformed various advanced economies such as Sweden, Norway and Canada when its comes to competitiveness and has jumped 21 ranks between the years 2011 and 2018, according to a latest report.
According to the latest edition of the World Competitiveness Yearbook 2018, published by the Swiss-based Insatiate of Management Development (IMD), the UAE is ranked first regionally and seventh globally in global competitiveness.
Government and business environment
In the Government Effeminacy factor, UAE maintained its fourth rank globally as well as achieved the number one rank globally in eight indicators, such as 'Government Decisions', 'Immigration laws', 'Adaptability of Government Policy' and 'Lack of Bureaucracy', third in 'Ease of Doing Business' and fourth globally in 'Labor regulations'.
As for the 'Business Efficiency', UAE kept its second rank globally and achieved the first rank globally in seven of its indicators such as 'Overall productivity', 'Industrial Disputes (Lack of)', 'Labor force percentage of total population', 'International Experience' and 'Attitudes Towards Globalization'. UAE also came second globally in 'Entrepreneurship', 'Digital Transformation', 'Changing Market Conditions' and 'Agility of Companies'. The UAE achieved third globally in 'Opportunities and Threats' and fifth globally in 'Use of big data and analytics'.
Malik Radwan Al Madani, Director of Competitiveness Strategy Deferment at the FCSA (Federal Competitiveness and Statistics Authority), said, "No single entity alone can enhance competitiveness performance. It is the result of a collaborative effort between all the relevant local and federal government entities, through the commitment in the constant improvement of performance, the launch of impactful programs and initiatives that aim to extend services to businesses and individuals, thus, moving the nation's competitiveness scale and contributing to the countries journey to become one of the best countries in the world by the year 2021."
Global Rankings
In an analysis prepared by the Competitiveness Strategy at the FCSA (Federal Competitiveness and Statistics Authority), it was proved that this year's top 10 positions were highlighted by extensive movement between competing economies. Most prominently, was the US taking over Hong Kong as the number one most competitive country.
Hong Kong moved to second followed by Singapore, which moved up to number three. The Netherlands captured the fourth place moving ahead of Switzerland that moved back to fifth and Denmark to the sixth place. UAE moved up to seventh place ahead of Norway (eighth), Sweden (ninth) and Canada (tenth).