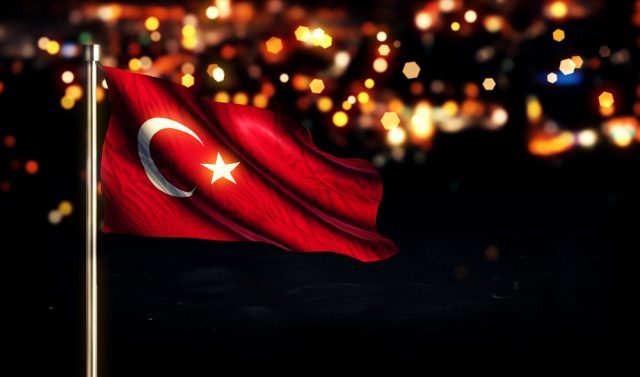 Turkey is working to raise its profile across Africa, seeking to expand its trade, diplomatic ties and, significantly, its security profile throughout the continent — and especially in and around the Horn of Africa — to the discomfort of other regional powers concerned about a resurgent Turkish political and military presence. In the last days of 2017, Turkish President Recep Tayyip Erdoğan, accompanied by a large delegation of ministers, bureaucrats and business leaders, embarked on a three-country tour of African states, visiting Sudan, Chad and Tunisia in the space of four days.
While the Chad and Tunisia visits saw a series of trade, investment and co-operation agreements signed, it was Erdoğan's stop-off in Sudan that generated the most international interest.Among a raft of deals struck between the two countries, Khartoum agreed to hand over to Turkey the management rights of Suakin Island, located off its Red Sea coast. Once a military and administrative base for the Ottoman forces when that empire extended deep into the arc of Northern Africa, as well as a stepping-off point for pilgrims on the Hajj to Mecca, the island has long since fallen into decay. Turkey has said the island will be redeveloped as a trade, industry and tourism hub, with the Ottoman-era buildings to be restored to attract visitors, including Turks making a stop here on their way to the Holy Cities in Saudi.
However, as part of the $650 million worth of agreements, Turkey plans to develop a shipyard capable of serving military and civilian vessels — a facility some believe could morph into a Turkish naval base on the Red Sea, with Sudanese officials saying broader military co-operation could stem from the deal.
Trading up
Turkey has been keen to talk up the positive outcomes of Erdogan's African tour and, in particular, the Sudan agreement, though officials have focused on the economic benefits rather than any military ties. "The trip went very well and we were welcomed warmly wherever we went," says Yasin Aktay, a parliamentary deputy of the ruling Justice and Development Party (AKP), who was part of the more than 200-strong delegation on the three-nation sweep.
While the tour boosted relations and saw trade agreements struck with both Chad and Tunisia, Aktay said it was Sudan that generated the greatest enthusiasm. "Sudan is like a virgin land that has lots of investment opportunities for Turkey," he tells TRENDS. "Being given the right to run Suakin Island will result in a boom at all levels, especially in tourism."
Wider reach
Erdoğan's recent sweep through the north and the east of Africa is only part of a much larger campaign of making friends and winning influence in the region. One example of this policy is in Somalia, where Turkey has been providing aid and assistance, while also building strong security links, to the point of establishing a military base outside the capital Mogadishu, used as a facility to train local forces. Somalia is just one of many examples in the region, with Turkey using various methods ranging from diplomacy to economic developments funds and humanitarian aid in order to increase its regional presence over the past 15 years, according to Gassim Ibrahim, an expert on Turkish-African relations with the Istanbul-based Association of Researchers on the Middle East and Africa (ORDAF).
"Turkey's focus on Africa in recent years is mainly in line with Ankara's aim to become a global power," he tells TRENDS. "The African continent, which is rich in underground resources and as a market, is an indispensable partner for those who are on the rise."
While Turkey's rising influence in the region is mostly welcomed in countries such as Somalia, Sudan, Djibouti and sub-Saharan Muslim countries, others view this rise with some caution. There is unease in Cairo over Turkey's plans to set up shop in Sudan, with the Red Sea representing Egypt's main link to Asia and the funnel for traffic entering or exiting the Suez Canal, one of the country's main sources of foreign exchange.
Egypt, like Saudi Arabia, will also be uncomfortable with Turkey's political alignment with the Muslim Brotherhood, with Ankara still condemning the ousting of the Morsi government in 2013.
Two-way street
One factor helping open doors for Ankara is the belief by many African countries that they need a solid strategic partner to assist in their development and to shake off the legacy of colonialism, Ibrahim says, though he adds that this does carry the risk of the region again becoming the scene of conflicts of interest.
One country that appears ready to take that risk in search of a partnership with Turkey is Djibouti. Located on the choke point of the Bab el-Mandeb Strait, the narrow outlet of the Red Sea to the Gulf of Aden and then on to the Arabian Sea, Djibouti already hosts a number of foreign military bases, with China, France, the US and Japan all having facilities in the country, though it seems to be in the market for more.
In late December 2017, Djibouti's ambassador to Ankara told local media his country would welcome proposals from Turkey to strengthen military ties, up to and including establishing a military base on Djiboutian soil.
Having already recently agreed to set up a dedicated economic zone for Turkish businesses, Djibouti's Ambassador Aden Abdillahi said this could be followed up by extending co-operation to the military level, adding that a permanent Turkish deployment could help ensure security of the Red Sea trade routes. Another country that is looking to secure those trade routes and, potentially, cancel out any Turkish influence in Djibouti is Saudi Arabia.
In late November, Djibouti's defense minister announced that Saudi military experts were in the country assessing a proposal to establish a base, part of a broader agreement for military co-operation struck last April.
If this is followed through with and if Turkey does take up Djibouti's offer to set up a military installation, the two regional powers could find themselves close but uncomfortable neighbors.
Riyadh row
Should Turkey move to extend its military profile into the Red Sea, Saudi Arabia in particular may well voice objections, as such a footing would give Ankara a presence close to both of the kingdom's main maritime trade routes. Turkey already has a base in Qatar and, while it currently hosts only a few hundred troops, Ankara has said it is planning to expand the facility so it can cater to as many as 5,000 personnel and support heavy equipment.
While Turkey has maintained that its troops in Qatar are part of a training mission to boost Qatari military capacity, the proposed expanded deployment would see roughly one Turkish trainer for every two members of the Gulf State's 11,000-strong defense force.
This deployment has incurred the ire of Riyadh, which last year made the closure of the Turkish base one of its conditions for lifting the Saudi-led blockade of Qatar, a call Ankara met by beefing up its presence in the state. While having apparently stepped back from this demand — and indeed most of those made at the beginning of its stand-off with Qatar —Saudi Arabia remains uncomfortable with the continued presence of a Turkish force on its northern flank and astride one of its key trade routes. A similar deployment in Djibouti, or in nearby Sudan, is likely to be equally unwelcome on the other shore of the Red Sea.
The AKP's Yasin Aktay acknowledges that Turkish efforts to expand its reach into the Horn of Africa may not be looked on favorably by all in the region. "Yes, there are risks and, especially regarding the island, there is much talk among the Saudis, for example," he says. "They are obviously concerned, but one has to take risks and move into new areas."
Saudi Arabia may be concerned about Ankara's moving into its Red Sea back yard but — taking the Turkish response when called to abandon its base in Qatar into account — it is unlikely that a newly emboldened Turkey will be halted in its tracks by Riyadh's opposition. Another sign of Ankara's policy of reaching out to Africa has come from Turkish Airlines (THY), with the partially privatized airline giving an additional lift to Turkey's campaign of peaceful penetration across the continent.
The airline has in recent years spread its wings in Africa, expanding its reach from 14 destinations in 2011 to more than 50 as of the beginning of 2018, almost a quarter of its total international schedule. The national flag carrier has become the high-profile flag bearer for Turkey's drive south. While the expansion is widely seen as part of Ankara's soft power push, the move also makes economic sense, with THY choosing to serve routes other carriers have dropped from their roster due to security concerns or a belief that flying to many African destinations could not return a profit.
This has put THY in the position of holding a monopoly on some routes, such as into Mogadishu, which has become one of the airline's most profitable services.
Even on routes that do not turn a significant profit or are at best marginal, THY's presence serves to raise Turkey's profile in the region, supporting both the political and economic expansion championed by the Turkish state, which owns 49 percent of the carrier's shares but has a majority stake in terms of policy direction. These expanded air links have also allowed Turkey to rush aid into crisis-impacted countries such as Somalia in the wake of last October's bomb attack that left 500 dead, or food and medicines to Sierra Leone after deadly flooding and mudslides in August, efforts that built
Turkey's standing in the region
Turkey's 'heart, minds and boots on the ground' policy is paying off, at least in terms of trade. It has become one of Somalia's leading sources of imports in recent years, with shipments of Turkish goods increasing some 25-fold since 2011. There have been similar jumps in Turkish exports to other countries in the region and, while Africa still has a long way to go till it rivals Turkey's main trade partner, the EU, which accounts for almost half of all outbound shipments, Ankara has established a foothold in a key emerging market, while also potentially building strategic military beachheads from which it can project power.