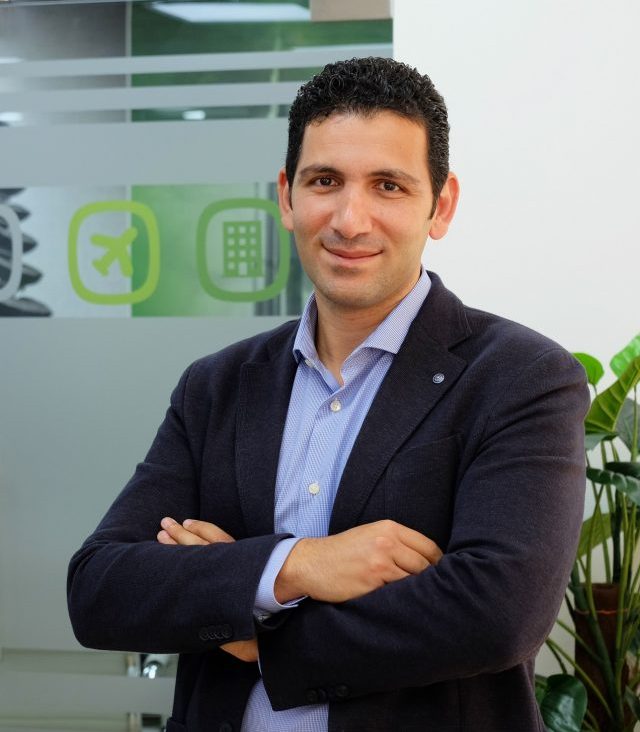 TRENDS speaks to Mamoun Hmedan, Managing Director for MENA and India, Wego, about the major trends that will rule the tourism sector in 2018 and how technology has changed the way industry works.
How has the year 2017 been for the tourism sector?
The MENA region stood out for a number of reasons. Egypt, for example, was up 52 percent in terms of international arrivals, quite a turnaround from a difficult 2016. Tunisia and Turkey have seen similar rebounds with double-digit growth. The Middle East overall has seen 5 percent growth in international tourist arrivals – these are all positive signs, and an indicator of these markets' resilience and maturity. At a macroscopic level, it really helped that worldwide travel continued to remain on track and even outperformed the global economy in 2017.
2017 has been incredibly positive in terms of investor sentiment and innovations. It started with Wego becoming the fastest loading mobile travel site in the world, after implementing Accelerated Mobile Pages (AMP) combined with Progressive Web App (PWA).
What will be the major trends that will rule the tourism sector in 2018?
Tech-savvy millennials continue to drive tourism trends in the MENA region. Therefore, the expectation is that 2018 will be a year of greater mobile-technology innovations and better use of Artificial Intelligence (AI). Since Gen Y is quite fixated on customized experiences, travel service providers need to harness innovative technology to understand customer preferences and offer bespoke solutions that will generate a new wave of loyalty. Wego is already raring to incorporate advanced technologies at every step and will continue to dominate the mobile travel apps channel.
Though its use in the travel industry is currently only conceptual, blockchain has much potential in changing the way people exchange travel identification, manage baggage-tracking details, or even avail loyalty points. This software platform should start revolutionizing the travel industry in the near term. In terms of the airline industry, we believe that low-cost-carriers will launch several flights on the more profitable long-haul routes. Many local airlines will also serve as feeders that bring in travelers from destinations not served by large carriers to hub airports for onward journeys. Growth in leisure travel, ecotourism and wellness tourism is also expected in 2018.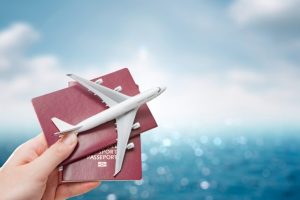 How has the oil price fluctuations and disturbed geopolitical conditions impacted the tourism industry?
The UAE's inbound and outbound tourism has largely remained unaffected in 2017. In fact, there has been 7.5 percent growth reported in international overnight visitors arriving in Dubai during the first nine months of the year.
In general, geopolitical tension, and low oil prices can put pressure on the hospitality sector in the region; but with the UAE being dubbed as one of the most secure destinations with well-developed hospitality and entertainment infrastructure, its reputation has only solidified as a great place to visit.
What do you think will be the major changes that the industry will see in the wake of EXPO 2020?
There is so much great work being put in – from improved infrastructure and destination marketing investments to even attracting greater foreign investments – to make Expo 2020 a game-changer for the success of the industry. All of these initiatives are sure to position Dubai as the 'first choice' for the international leisure and business traveler; before, during and even after the world fair.
Do you think it is advisable to have a combined tourism and travel development plan for the region?
The Middle East has much to gain from collectively working toward promoting their shared cultural heritage and natural wonders to potential tourists. Great synergies can be tapped if all the MENA nations work together to achieve common strategic goals. Unique joint tourism packages, where tourists to one MENA country are encouraged to also visit a partner nation is a great way to shine a bigger spotlight on the region. This, in turn, will result in more tourism-led jobs, infrastructure investments and foreign exchange; leading to sustainable growth for all member nations.
Technology has changed the way industries work. How has it changed the travel and tourism industry in 2017?
Today, every component of the process of travel journey from first thoughts of a trip, right through to completion, involves technology. Each of these components has a tech solution to assist in the process resulting in an overall improved experience for the traveler. Technology has driven a change in the way the industry conducts its business.
Travelers in the Middle East and Africa region have time and again showed a great ease in the adoption of technology into everyday life. Today, the mobile phone is a natural extension of the region's millennial population and has infused into the entire value chain of the travel and tourism industry. In fact, the modern traveler finds indispensable the apps that help compare and book flight tickets and hotel rooms, pay for holiday purchases with an e-wallet, or even help users converse in foreign languages.