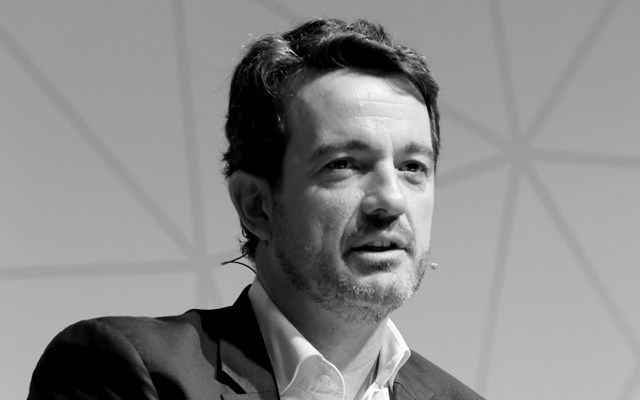 The public sector is being transformed under the 'platform-economy' model, evolving former silo-based entities into interconnected ones. TRENDS talks to Xavier Anglada, Managing Director – Accenture Digital Lead, Middle East, North Africa and Turkey, about the new digital technologies that will have a major impact on public service business models.
Anglada will be participating in the upcoming Top CEO Conference & Awards, which will be held at the King Abdullah Economic City, Saudi Arabia, on April 10 and 11.
GCC region is home of many ongoing mega-projects. Which fundamental changes should be made to ensure a successful execution of these mega-projects?
Right-sizing of expectations of key stakeholders, with impact to be created, execution complexity and delivery capabilities required. Too often a lot of time and investment is deployed in the vision / strategy stage, without a proper reality-check on how things will be delivered, and who is the right partner(s) that can commit to a successful and impactful delivery
Businesses are evolving at a rapid pace in the region and it is making many traditional jobs and corporations redundant. How you look at this ongoing transition?
Digital is accelerating the pace traditional business models are being disrupted globally, and with a more acute way in the Middle East, deeply influenced by the ambition of the transformation programs countries' leadership are embarking on. While this process may create an impact in the short-term to corporations and individuals (specially in lower value-added functions due to RPA, AI, etc.), it will steer efficiency, innovation, productivity improvement, etc. hence bringing lower marginal costs and creating additional capability to invest in innovation programs to accelerate growth and development
Startups and entrepreneurs are facing the problem of limited venture capitalists that are ready to commit to new ideas. What is your take on this?
While there are quite a few VCs in the region and, indeed, there is liquidity available. Said that, the investment model has developed and today is more sophisticated and selective. There is more scrutiny over the feasibility of the ideas, the addressable market, the business models behind, and the leadership capabilities.  This reduces the number of deals, yes, but increases the successful ones (and we have a few cases of start/scale-ups being acquired by large global players)
What role Fourth Industrial Revolution and concepts like blockchain, augmented reality and other new technologies could play in the transformation of public services sector?
The public sector is being transformed under the 'platform-economy' model, evolving former silo-based entities into interconnected ones. 10 digital technologies, under three key dimensions, have a major impact on public service business models:
Moving beyond the data center (Cloud, IoT, Mobility, Interactivity)
Intelligent software (Blockchain, Artificial Intelligence, Augmented/Virtual Reality, Robotics, CyberSecurity)
Big data spanning across Industries (Advanced Analytics)
There is a need to have a 'smart' combination of all of them under a GaaP (Government as a platform) model, that helps reaching new clients and attracting more providers in a virtuous circle. Creating new ecosystems in which an entirely new form of open innovation can take place.  More experimental. More rapid. More entrepreneurial
How you look at the ongoing women empowerment drive in the region?
Absolutely key and paramount for the success of the transformational initiatives being launched. Gender equality is a source of competitive advantage, hence the fastest organizations to achieve it will lead the pack, and outperform the laggards
Do you feel restructuring businesses in the Gulf and the Middle East has always been a challenge?
Restructuring businesses is a challenge everywhere, as it needs to keep a tight balance between corporate/shareholders and employee interests. Any disproportionate bias on either side will create long-term harm (i.e. in the competitiveness / new businesses creation or in the labor market). Regulations need to adapt quickly to maintain this balance. While there is an overall positive trend across ME to adapt regulation to 'the new' there are remarkable differences amongst countries that eventually condition the business environment locally.
Are GCC's public and private enterprises prepared enough to defend them against any probable cyber attack or will they be the weak link that falls first?
Cyberattacks are on the rise. Attackers are still winning and one step ahead of the defense. With this, no organization is ever fully ready for it, hence the need for a holistic security lifecycle model with a strategy and operating model in place, including a cyber defense plan, a data security and privacy strategy, API security, etc. While most ME organizations acknowledge the need for it, many still do not have a basic cybersecurity strategy and plan in place