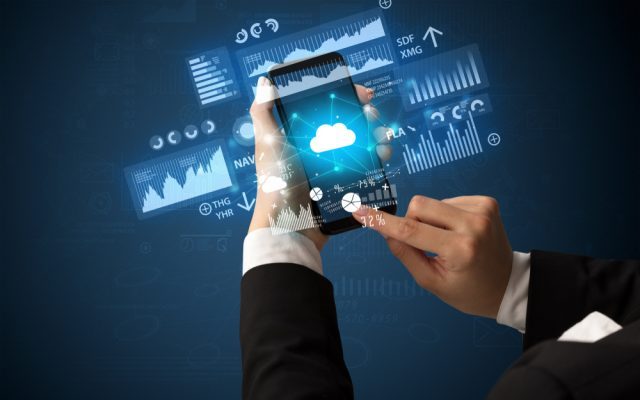 By Anthony Khoury
Technology has rapidly redefined the way we work and live our lives, allowing for new forms of collaboration across long-held business boundaries. Indeed, history is filled with examples that have fundamentally transformed the way we communicate, ranging from the printing press, to the telegraph, to the personal computers we use today, and all characterized by one common thread: the significant and lasting impact they have had on their global societies at the time.
Today, app-based 'on-demand' technologies have not only changed the way we connect with each other, but have also provided access to greater levels of work-flexibility and additional income-earning opportunities to millions of people around the world – profoundly altering the way we work.
This change has been characterized by an increased flexibility. Where once, work meant the traditional nine to five in the clear confines of a cubicle, in our increasingly network-oriented societies, this is gradually being eroded, with a recent report by Deloitte estimating that 40 percent of Americans – to use just one example – will be working independently or in a freelance capacity by 2020. Today's hyper-connected populace, it would appear, have begun to realize the value of working untethered from their desks.
In our region, the growing influence of the internet and digital technologies has had an irreversible impact on the way people interact and live their lives – not just politically and socially, but also commercially. And with smartphone usage exploding amongst its youth, online platforms are poised for rapid growth. The impact of this shift is now being felt by businesses and governmental institutions as they begin to familiarize themselves with these new trends, adapt to them and embrace them.
Tech-driven switch
So how are technology companies supporting this shift in behavior? In this context, the Uber's app-based model not only allows people to request a ride at the tap of a button, reducing congestion and pollution in our cities by getting more people into fewer cars. But it is also helping prospective driver-partners in Saudi Arabia seize economic opportunities by offering them more flexibility and opportunity, tailored to their specific communities and lifestyles.
For instance, October 2017 saw Uber celebrate the onboarding of over 140,000 Saudi partner drivers in the Kingdom, taking us well past the 100,000 Saudis we had committed to by 2020 – all in the space of just over a year. To support this growth, Uber unveiled a new office in Riyadh that will serve as its main Saudi hub – onboarding both new partners and increasing the services that are available to partner-drivers.
The benefit of this growth is magnified in the Kingdom, where, in prioritizing 'Saudization' as part of its National Transformation Plan, the government has pledged to create 450,000 private sector jobs for Saudis by 2020.
Saudi on the fast lane
2017 also saw a landmark announcement made: the Kingdom will be overturning the ban on female driving. The Saudi government now expects to increase female workforce participation from 22 percent to 30 percent in 2030 – and, according to Bloomberg Intelligence, even slow impact on labor force participation could add up to $90 billion by 2030.
Late last year, Uber kicked off a series of regular 'listening sessions' with a number of influential female representatives in the Kingdom. In hosting these sessions, Uber sought to initiate a national conversation about the role that women can play once the ban is overturned. As a result, it will be possible to lay down the groundwork for the required mechanism of how exactly women will begin to contribute as the Kingdom begins to achieve its ambitions.
Uber personifies the transformational effect that technology had on transportation in the recent past. Not only its advances allow us to get from point A to point B in a more seamless manner than ever before – but the implications are much grander. Not only does this enable more convenient ways to move around cities, but it also strives to create change that is meaningful, economically empowering and inclusive.
Entering Riyadh
Looking ahead to 2018, UberEATS, the global food delivery app, which makes getting great food as simple as requesting a ride, has just touched down in Riyadh. Its introduction will help support the growth of businesses both big and small by providing them with the technology to adapt and thrive in the growing food delivery market. The app provides users with personalized recommendations based on their preferences, as well as an interface that makes filtering easy. It also utilizes the same five star star rating scale from the Uber app, and allows customers to customize drop-off instructions.
New services like this will also introduce even more opportunities for Saudi youth – male and female alike – which augurs budding potential for the Kingdom, and its focus on new technology, invention and education; underpinning what many hope will be a future full of promise. Ultimately, we can work like a valve for the Kingdom's economy – acting as channels that help to diffuse the building pressures of both youth and unemployment, as the country begins to realize its ambitious goals.
(Anthony Khoury is General manager, Uber Middle East)