The fashion industry has made significant efforts recently to alter and adapt to the digital world.
Non-fungible tokens (NFTs) and blockchain technology are being used to attract, authenticate, and engage with consumers all around the world.
With brands expected to increasingly incorporate NFT technology into their design and marketing strategies, the craze has been recognized as a digital revolution responsible for shifting the fashion market in a way that nobody saw coming.
According to data from market-tracker DappRadar, the sales volume of NFTs surpassed $10 billion in the third quarter of 2021.
The growth has been exponential, with many top global fashion and beauty brands — such as Karl Lagerfeld, Gucci, and Louis Vuitton — riding the wave.
Why the interest in NFTs?
Some experts see the interest in fashion NFTs coming from the fact that we are currently witnessing the creation of the first-ever digital fashion — something that has no clear analog in the early phases of any other art form.
Imagine owning the first fashion NFT and then finding out in 10-15 years that it is worth 10 times more than you paid for it, the same way a piece of art from an emerging creator might appreciate in value.
The potential earning power of NFTs has made the technology very attractive.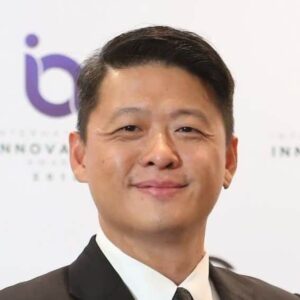 "In the era of digital transformation and ubiquitous smart devices, consumers expect to interact with their favorite brands online. Thus, brands have to have a strong online presence if they want to survive the cutthroat competition," Louis Chen, EVP and Chief Strategy Officer at AI, AR, and beauty and fashion-tech business solutions provider Perfect Corp, told TRENDS.
The global pandemic has fueled this trend even further, he said.
With the emergence of the Metaverse and NFTs, fashion and beauty brands now have more chances than ever to engage with their customers online in innovative and relevant ways.
"As we transition to a digital-first world, we notice that consumers want to customize and present the best version of themselves in both physical and virtual environments," explained Chen.
How will this benefit brands?
As NFTs continue to tap into the human desire to own something rare, digital fashion houses like Fabricant have become the catalyst for normalizing the idea of digital clothes after successfully auctioning an NFT for $9,500.
Brands are eager to explore new revenue streams and remain relevant for future generations, and embracing digital trends is a necessary step in that direction.
"There is enormous potential for NFTs in the fashion and beauty business, particularly given that ordinary consumers will soon have digital personalities and identities," Chen remarked.
He continued, "Consumers will use these digital personalities to explore and enjoy the Metaverse."
They will expect these digital avatars to precisely mirror their personalities and styles. AR-enabled NFTs for beauty and fashion will play a significant role in this.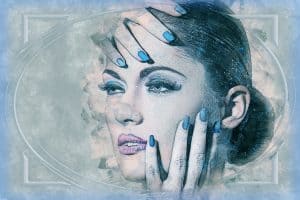 Customers can virtually try on products they might buy in the real world, and a digital copy to wear in the Metaverse, thanks to the technology.
Both would be linked by an NFT, which would bridge the gap between the online and offline versions.
It is worth noting that the great majority of NFTs in the market are tied to only three media types: photo, video, and audio.
This creates numerous opportunities for firms to stand out by offering digital assets in innovative new formats that customers can own, and with which they can connect and interact.
Chen stated that the NFT trend is global, and GCC brands should not miss out on this great opportunity to engage with their customers in entirely new, modern, and exciting ways.
"The GCC region is a pioneer in many new technology-enhanced solutions," he said. "People in the region are incredibly tech-savvy."