ABU DHABI, UAE — Data-driven insights are helping governments and businesses in informed decision-making, said Mohammed Al Beloushi, CEO of Urbi Middle East, which is a leading provider of geospatial data and analytical tools in the UAE.
The formula is to keep data live and updated to facilitate navigation accuracy and efficiency, said Al Beloushi, referring his company's map that map focuses on detailed data, providing navigation accuracy all the way to the building level.
"We are the only map today that focuses on details level. So, if any other map takes you to any address on the street level, we literally take you to the door," Al Beloushi told TRENDS on the sidelines of the Mobility LIVE Middle East exhibition in Abu Dhabi.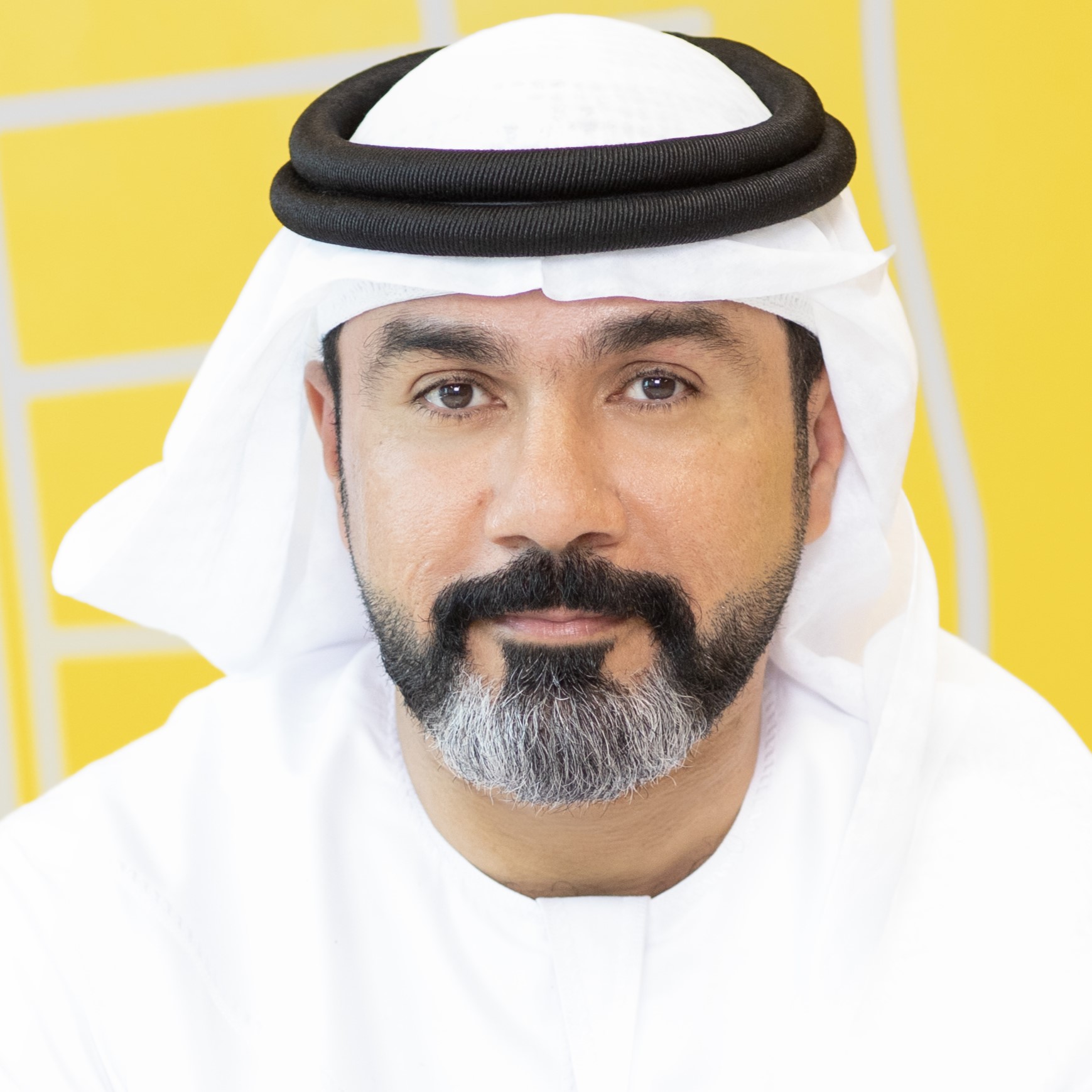 "Map creation is a bit of a complex process," Al Beloushi says, adding that what distinguishes Urbi's map from others is that it works on a local level.
Urbi's business model focuses on bringing something needed today, not only from a government standpoint, to solve decision making processes or systems but also to enable companies and individuals who want to make more informed decisions.
For example, any business owner who wants to open a coffee shop in the UAE must gather the necessary information to determine the best location for his establishment. Urbi's platform will show him all his direct competitors, indirect competitors, where the most living populations are compared to working populations, and the current network of other competitors in a specific area all the way to the street level and even to a building level in seconds.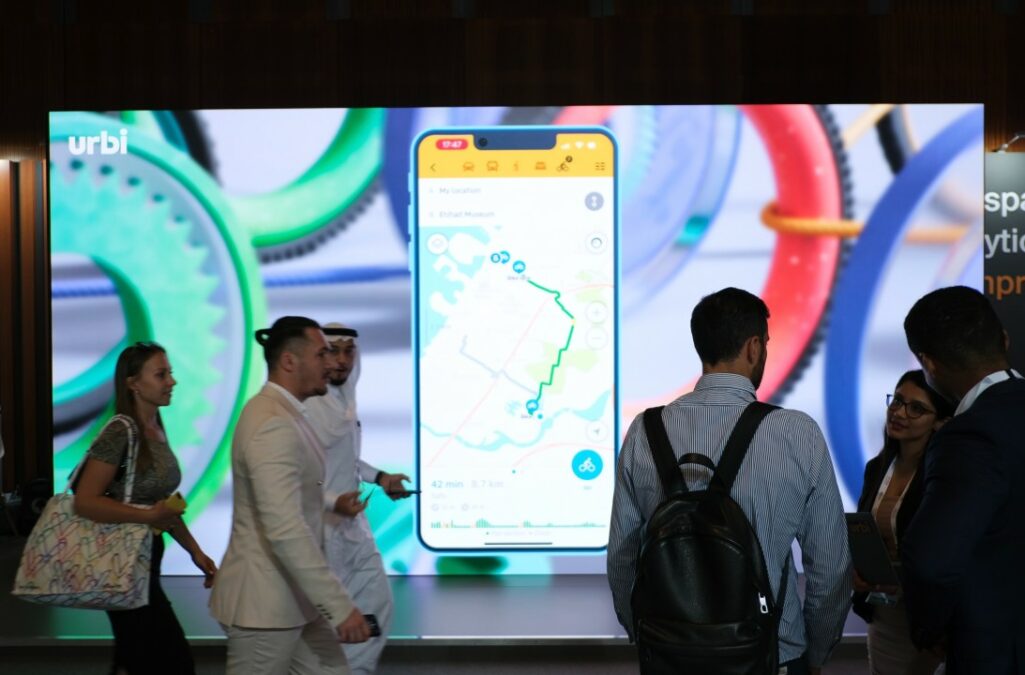 "We chose not to go on a global scale because creating that level of detail takes time and a lot of effort." If you want to go to Dubai Mall, for example, all other maps will show you the roads that will take you there, but Urbi's app will allow you to navigate through the mall and see the details accurately. So, if you want to go to a specific store, you can use the navigation to get there and even inside the store," he added.
Government collaboration
Urbi collects data in collaboration with most of the region's governments.
According to Al Beloshi, data and data security are very important. He said that his company provides the most accurate data in a way acceptable to governments, businesses, and individuals.
He added that they gather data daily to make it more effective, but the key is how cost-effective to maintain data life across the year.
"If you buy data and pay the invoice, it becomes outdated unless you update it daily or weekly. So, with all the data that must be maintained, not everyone can create or comprehend the relationship between the various attributes or data layers. Urbi brings all the data and lets you see the relationship between the different data, whether from a script perspective, a network perspective, or a building perspective," he said.
Al Beloushi went on to say that bringing all of that together in one platform, for example, allows today's city planners to eliminate the need for a survey because the map is so light and up-to-date that they will be able to understand what's around and what the impact will be if they decide to develop a new project.
"When you deploy your project attributes into our platform, you will be able to see the impact on the infrastructure, the people living nearby, the city, or the area," he said.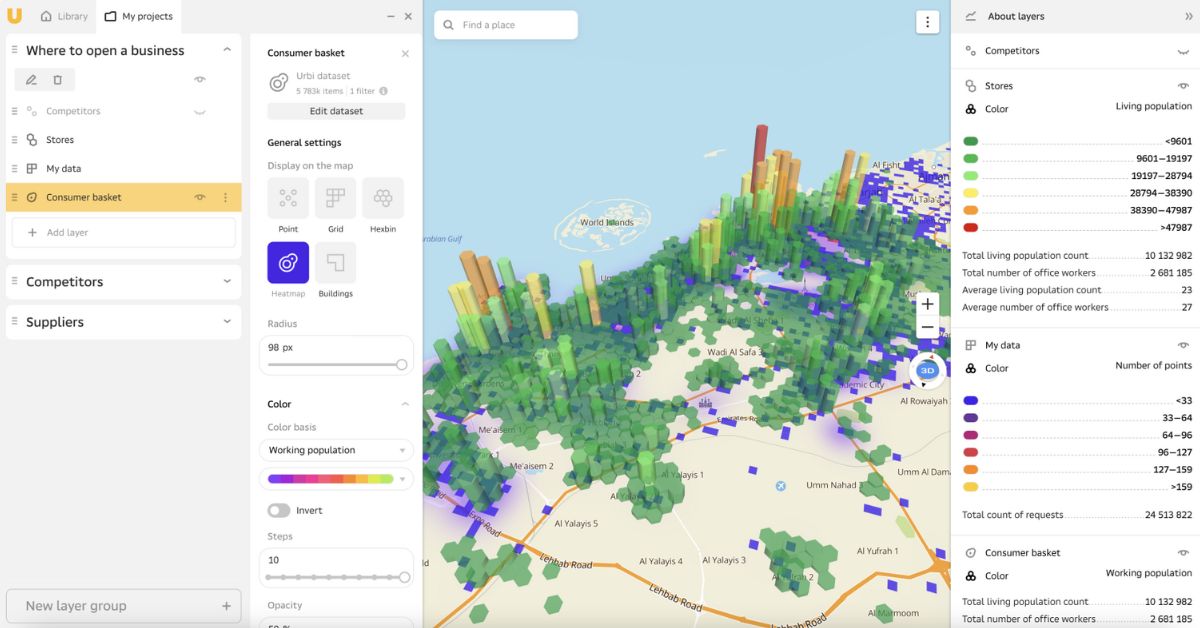 Urbi has launched, during the event, Urbi CityLens, an exclusive intelligent solution designed to revolutionize city management.
The new tool harnesses the power of AI technology, combining data collection, visual impressions, and GIS coordinates to provide crucial information for proactive decision-making and preventive actions.
"With CityLens, Urbi is paving the way for the future of smart cities, enabling governments and private sectors to tackle present and future challenges easily," Al Beloushi said.
Urban management
CityLens allows cities to proactively address various aspects of urban management, from infrastructure maintenance to public safety.
He said it is a game-changer in city management, leveraging AI technology to provide a comprehensive and accessible solution for urban challenges. Furthermore, it can equip authorities and privates with a 360° open system recognition, as it integrates seamlessly with existing eye tech solutions amplifying their impact and transforming the way cities operate.
Moreover, the tool provides essential information to anticipate potential issues, take immediate action, and prevent future problems. Its advanced features offer a comprehensive solution for managing various aspects of urban infrastructure, including road signs and pits, city lights, and waste on the road, to name some.
The platform enables municipalities, authorities, and private companies to optimize resource allocation, enhance operational efficiency, and deliver better services to residents providing actionable insights for efficient decision-making. It also monitors and analyzes road speed limits, traffic lights, and pedestrian crosswalks, identifies warning signs, and prioritizes maintenance tasks.